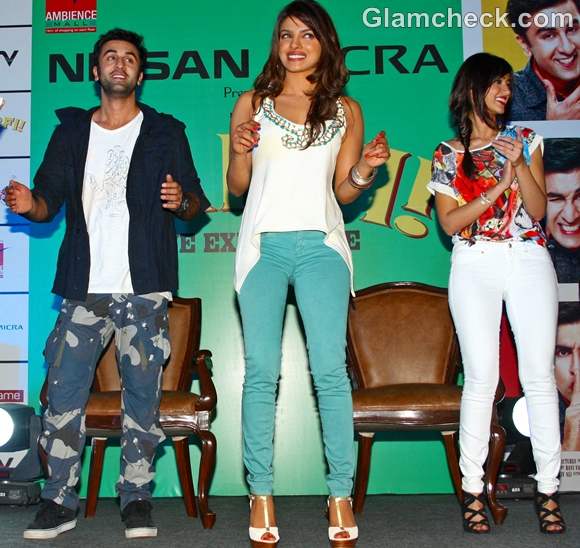 Bollywood actors Priyanka Chopra, Ranbir Kapoor & Ileana continue to promote their upcoming romantic comedy "Barfi". The duo got silly and had a ball at Ambience Mall in Gurgaon, Mumbai to the unbridled delight of gushing fans.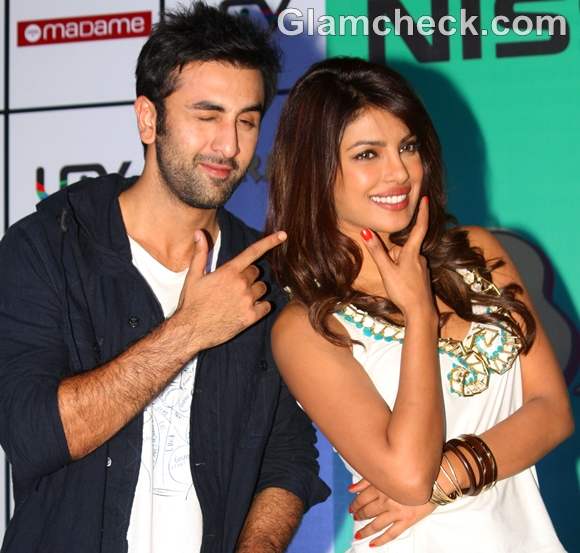 The couple maaroed some cute poses, waltzed together and then broke into a dance – their chemistry leading to a lot of unplanned playfulness. The bond that they forged during filming was obvious to all who witnessed their antics.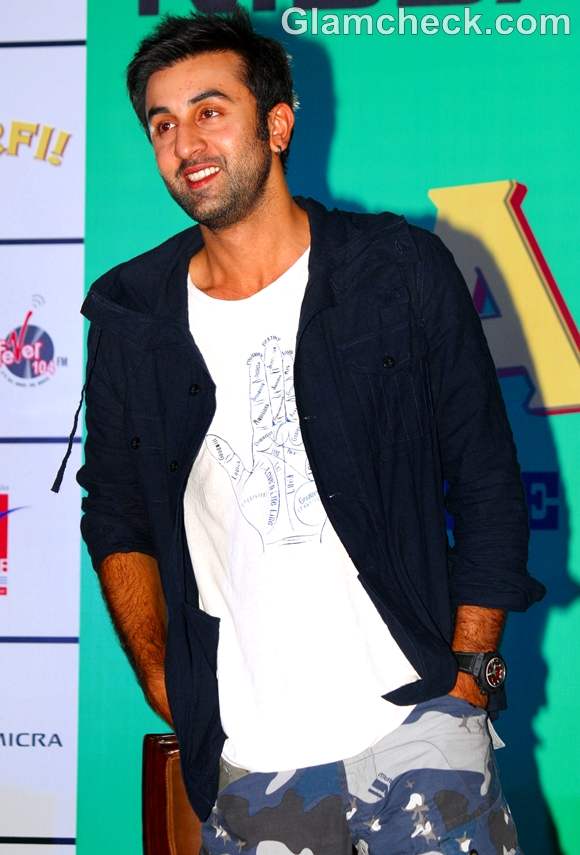 Ranbir was dressed like a college kid in blue camouflage pants, a white tee and a white hoodie jacket. Priyanka had a fun fashionista look going in a pair of yummy aquamarine blue/green pants and a flowy sleeveless top with gold and matching blue detailing on the low-cut neckline.
A thin white belt, strappy white heels and varied bangles accessorized her look, while tangerine nail polish added another pop of color.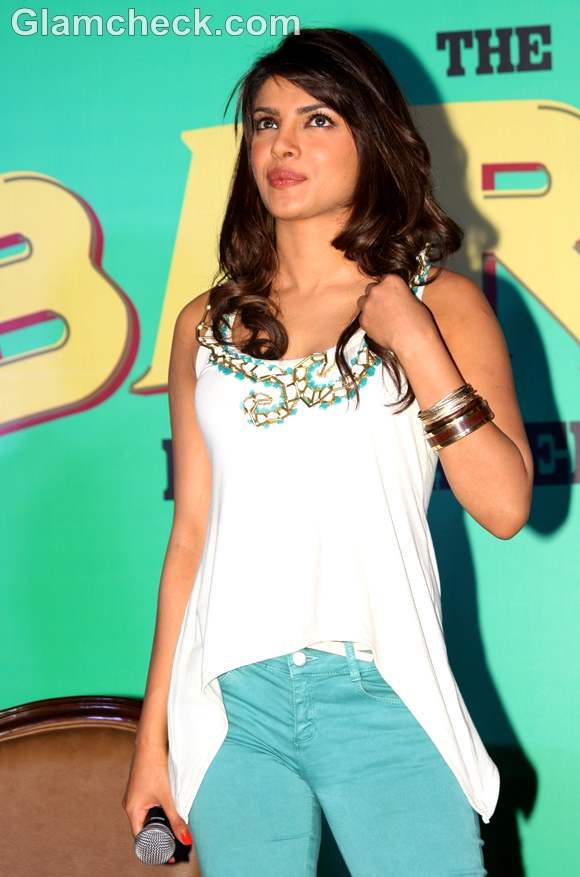 The former Miss World's dazzling smile was lit up by a matt rose lippie, while her brown locks were curled to form a beautiful frame around her face.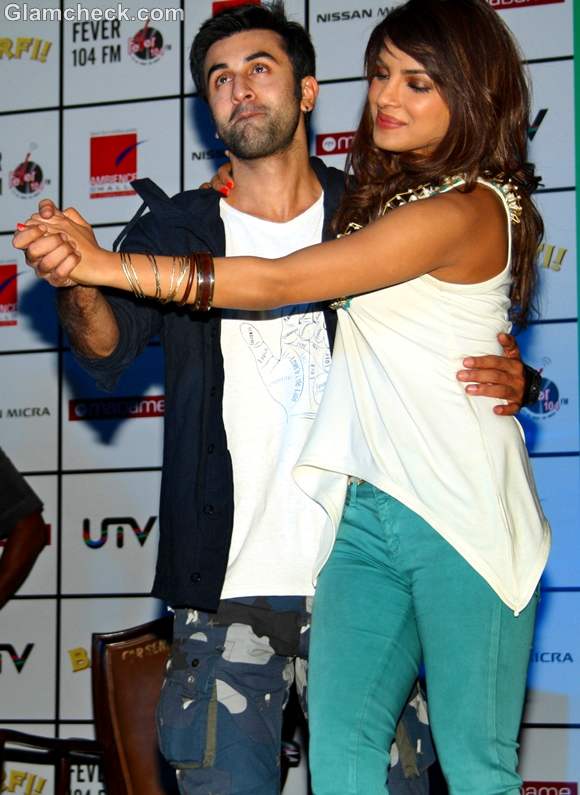 "Barfi" releases this Friday. Yes, we know a lot of other movies are premiering then too and you'll be hard-pressed to decide which one to catch. Well, a lot of great entertainment is better than none at all. From what we see of Priyanka and Ranbir's off-screen chemistry, we think the film should live up to expectations so we'll be sure to take a dekko.\
IANS