India Bridal Week is in full swing, even if it is just day 2 of the fashion extravaganza. After Tarun Tahiliani's massively-successful show yesterday, you can't blame designer Narendra Kumar Ahmed for revealing that he was in jitters and very stressed out about his showing on day 2, especially since this was his first-ever bridal display.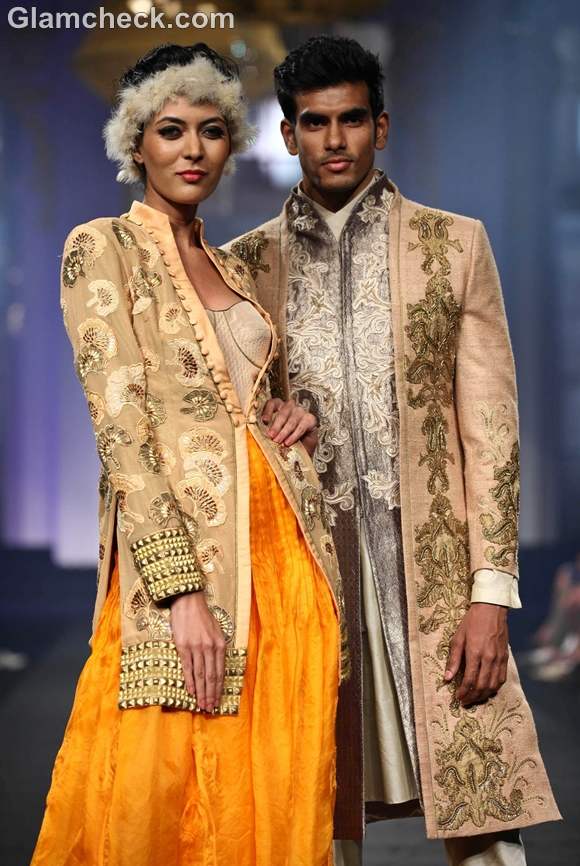 Narendra Kumar Ahmed's Show on Day 2 of India Bridal Fashion Week 2012
While we agree that Tahiliani is a hard act to follow, we think Ahmed was pretty darn amazing too. Here's a quick look-see at some of his more-stunning works on the ramp, ending with an appearance by Saif Ali Khan who had the audience in a frenzy.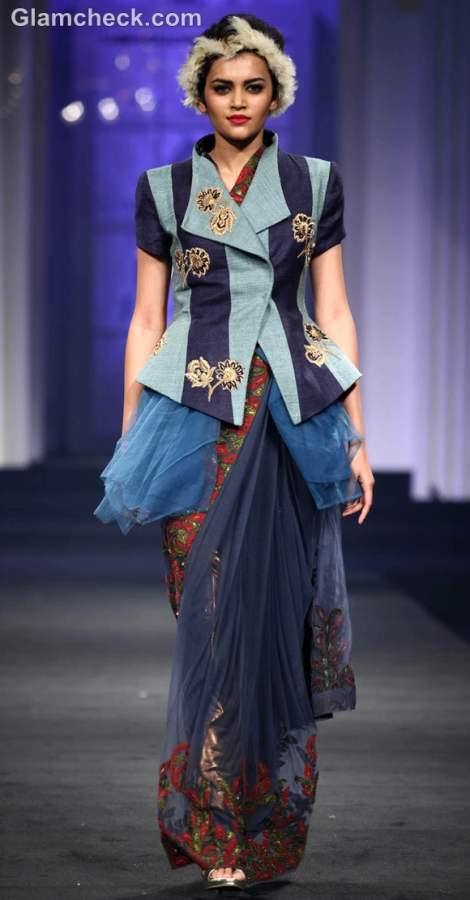 Ahmed's collection boasted more color than we've ever seen in bridal outfits. Along with the traditional red, blues, whites and yellows also played a key role.
Old wed the new as he paired a chiffon saree with a horizontally-striped blazer.  The light fabric of the saree oozes a delicate elegance which you don't expect from Indian bridal wear. The unpredictability of the sharply-cut, wide-lapelled, embroidered blazer really makes you sit up and take notice.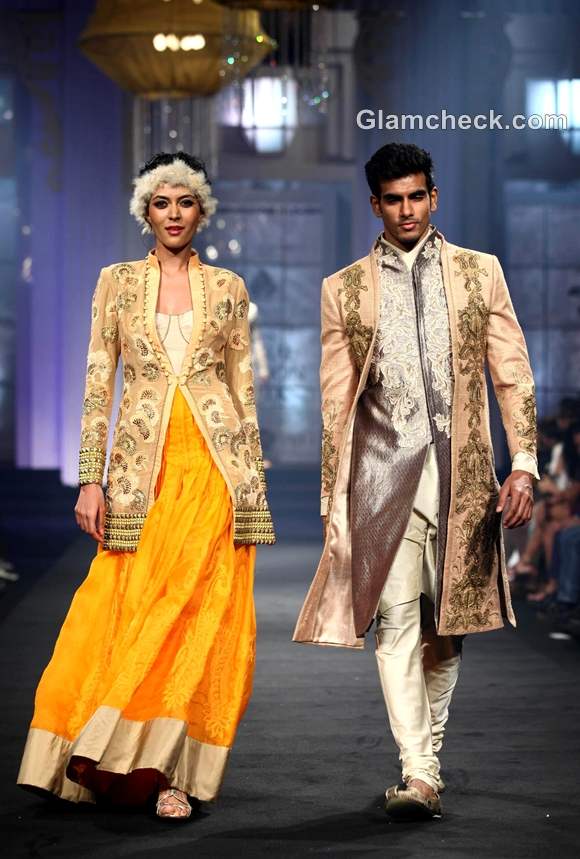 He repeated the trend by teaming a beige embroidered jacket with a white and yellow lehenga suit.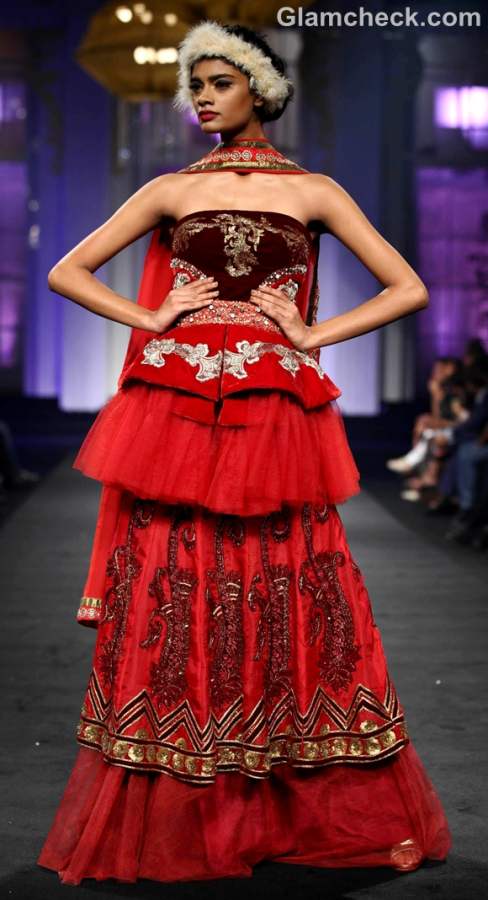 His most traditional outfit was a red and maroon off-shoulder lehenga with a very-Western peplum cut.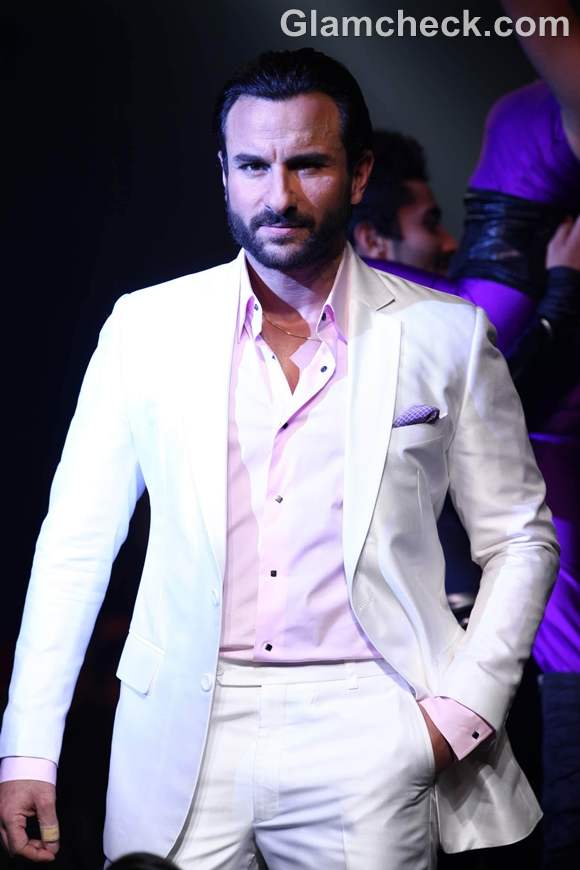 Saif Ali Khan was the final model on the ramp, cutting a dapper picture in his tailored white suit with a baby-pink shirt.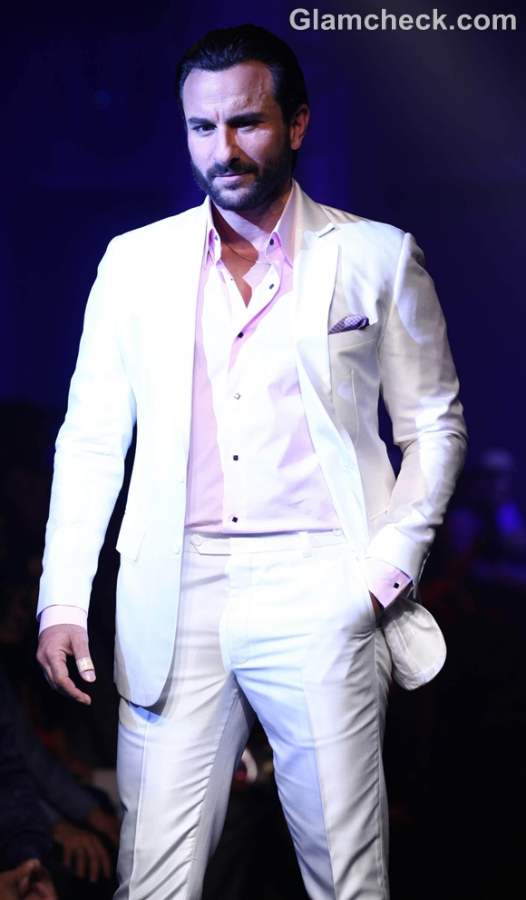 Ahmed stated that his collection was inspired by ballet, particularly the classical compositions of Sergei Rachmaninoff. But he also wanted to present Indian brides with more than just the patent heavily-embroidered lehengas and saris that saturate the Indian bridal scene today. His creations are indeed lighter, classier and more youthful than the conventional standard. He hopes to cater to a worldly clientele with this pioneer debut collection, and we believe he will!
IANS