Akshay Kumar is all set to hit the big screen once again with his upcoming movie "Oh My God". Akshay Kumar was lately clicked at the digital promo launch of "Oh My God" on 16th September, 2012, in Mumbai. The movie is expected to be a good entertainer with Akshay Kumar and Paresh Rawal. The movie would be released throughout the world on 28th September, 2012.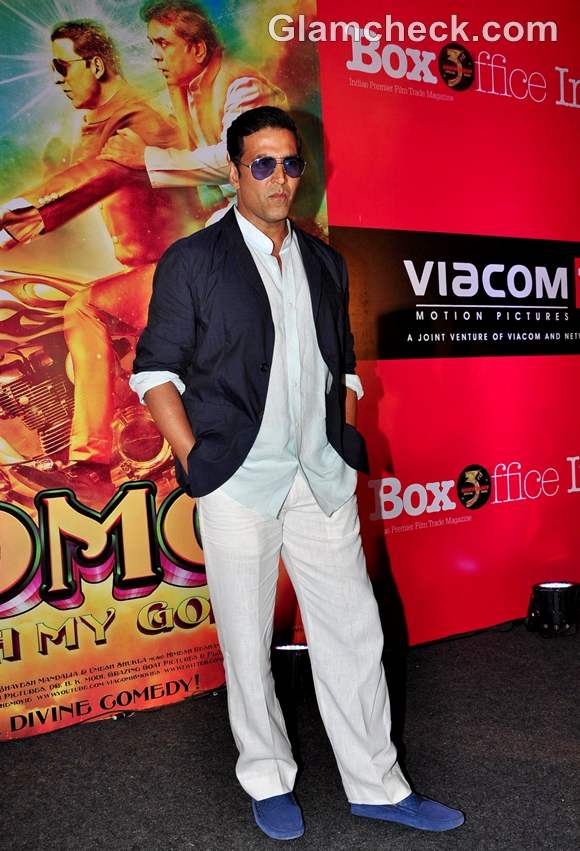 The film is being co-produced by Paresh Rawal and Akshay Kumar. The movie is coming as the first production venture of "Grazing Goat", Akshay's new production banner. The movie is said to be somewhat similar to "Kanji Viruddh Kanji", a Gujarati play Umesh Shukla. Story revolves around an atheist, played by Paresh Rawal, who had to go through huge losses due to his antique shop being ruined by an earthquake.
For the remaining story, watch the movie!
Indian Photo Agency