The exceptionally talented and gorgeous Bollywood actress Kajol was spotted at the Times Green Ganesha launch event for promoting eco-friendly Ganpati, in Mumbai, yesterday. The Times Green Ganesha event has been introduced by youth as an initiative of encouraging the upcoming generations to celebrate an eco-friendly Ganes Chaturthi. The news is also that this year, Ganesha idols will feature artificial decorations made from thermocol thus being highly eco-friendly.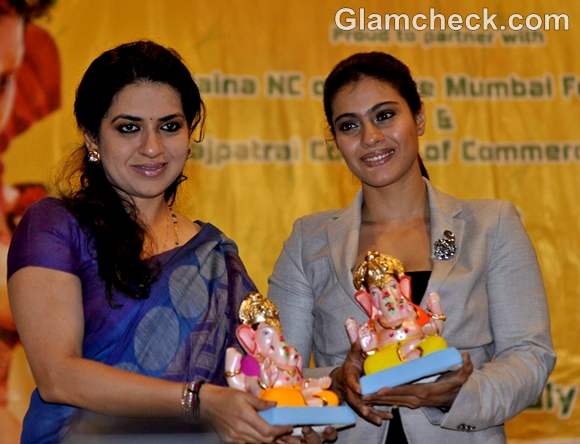 Kajol at 'Times Green Ganesha Launch'
The launch event was graced by different celebs, who had come to welcome Ganesha, Kajol being one of them. Kajol kept her look quite simple as per the occasion while looking equally graceful.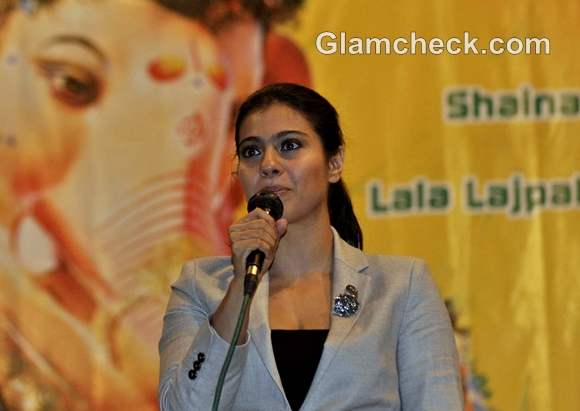 The Times Green Ganesha (TGG) Ambassador program was recently launched at the Sophia College fest, Kaleidoscope 2012. Every TGG Ambassador will work towards spreading the message in his society/locality by requesting people to go for eco-friendly actions. Additionally, an important campaign is being carry out to make the youth aware about the harmful effects of pollution as well as other offenses related to the environment.
IANS