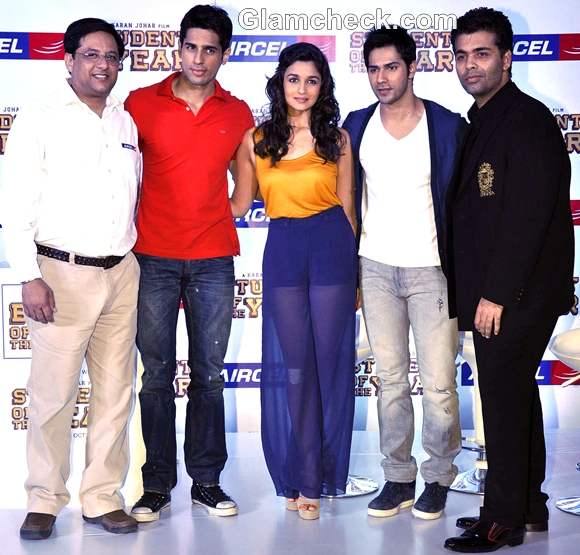 Alia Bhatt, daughter of Mahesh Bhatt, is ready to set the big screen on fire. She is making her debut with her upcoming movie Student of the Year, directed by Karan Johar. Her co-stars in the movie include Siddharth Malhotra and Varun Dhawan. The cast was spotted promoting the movie as well as their tie up with Aircel at Taj hotel in Mumbai.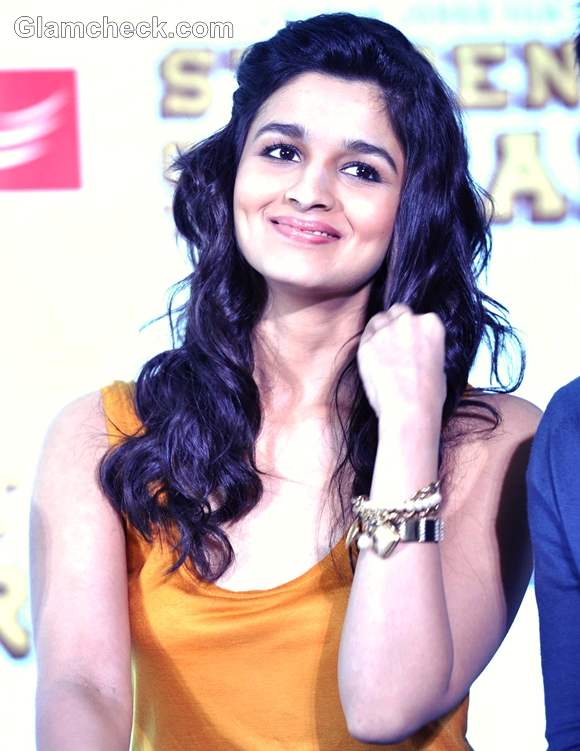 Alia Bhatt looked sizzling in a yellow top matched with a blue wide legged georgette pant.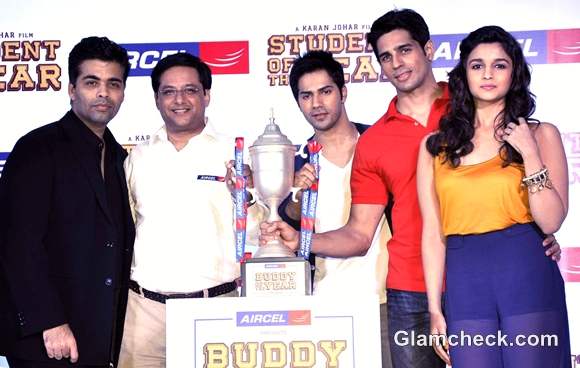 Alia Bhatt Promotes Student of the Year promotion at Taj hotel
Head brand Aircel, Pritpal Singh Lakkha, announced the "Buddy of the Year" contest in alliance with "Student of the Year". The contest will go live on 28th September. Participation eligibility involves impressing the movie's star cast. The winner will get an opportunity to meet the star cast of the movie. The movie, Student of the Year, depicts the story of present generation being confident about their aims and reaching those aims by winning trophies in every field, i.e. sports, dance, academics, and a treasure hunt as well.
IANS