Autumn is here and we need bag overhaul. Don't we! So, Baggit has come up with its latest autumn collection of arm candies. There was the Bolly hottie Jiah Khan at the unveiling of Baggit's Autumn 2012 collection in Mumbai.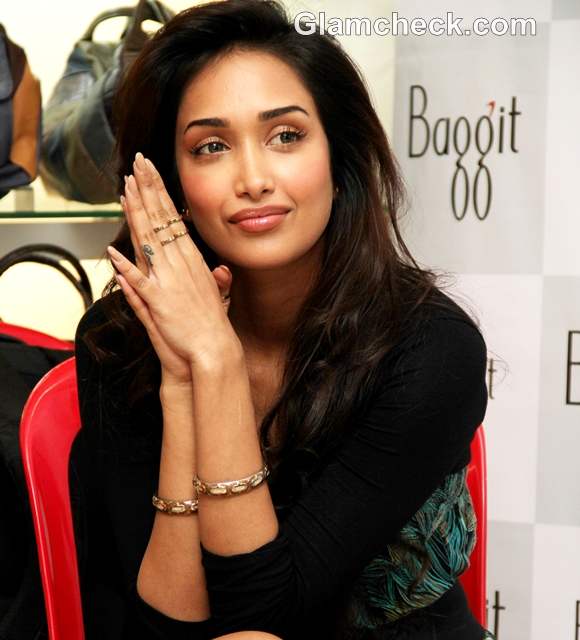 Jiah Khan unveiled baggit bags autumn 2012 collection
Jiah Khan was there wearing a peacock print jersey dress. Her accessories were bangles and rings which she sported in twos in each finger. We couldn't miss the pout though. The long hair was kept open and the face was clean. We loved her make-up and hair.
The Slings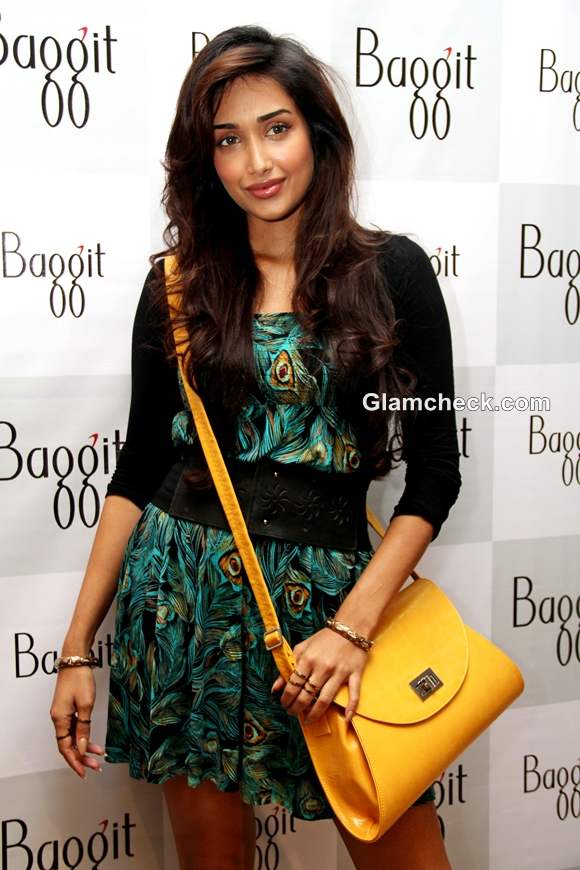 Jiah Khan for baggit bags autumn 2012 collection
The college-goers can heave a sigh of relief as the sling back has gone nowhere! The bright yellow sling has enough room for all the knick-knacks you want to carry.
Sling it over your shoulders and you are good to go!
Over-sized clutch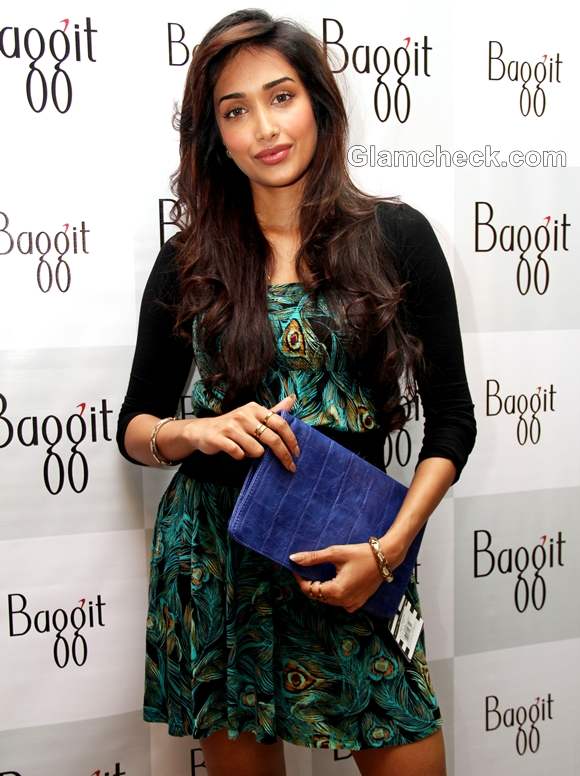 Jiah Khan : Baggit bags autumn 2012 collection
This leather beauty can be paired with a formal or casual ensemble. It is not like the regular clutch you carry in the evenings, this one is over-sized and stylish. Carry it for lunch parties or dinners.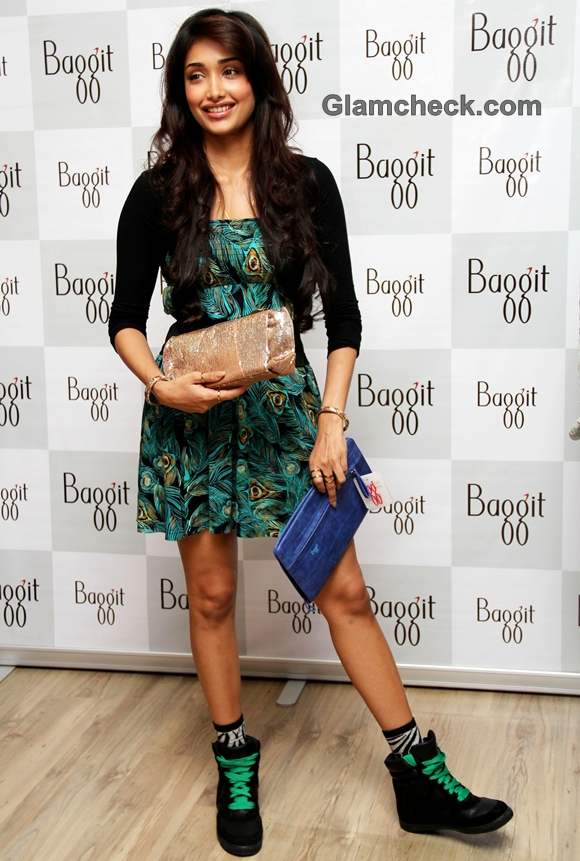 Baggit is a stylish brand which keeps its products innovative and caters to a wide range of customers. Lay your hands on one of these creations and get busy this season!
Indian Photo Agency