Rani Mukherjee adorned a sari for the promotion of Aiyya at the Radio Mirchi and Red FM studio in Mumbai.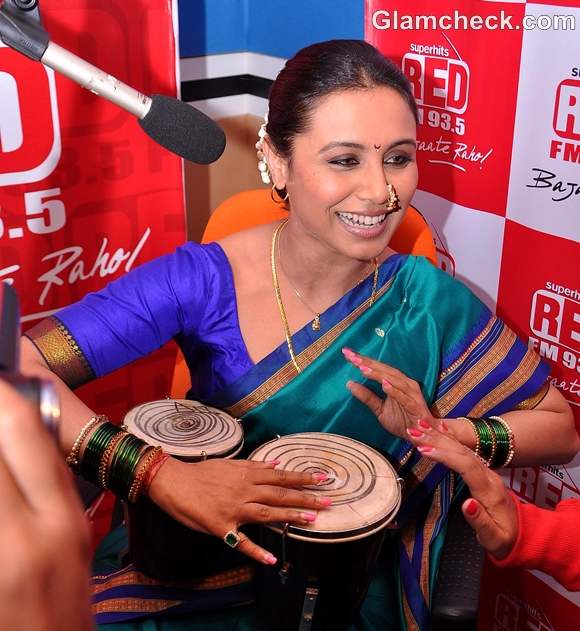 Rani Mukherjee Promotes Aiyya at Radio Mirchi and Red FM in Mumbai
Aiyya is a romantic comedy where the lead actress Rani Mukherjee plays a Marathi girl in love with a Malayalam star. It has been written and directed by Sachin Kundalkar. The film is set to release on 12th October, 2012.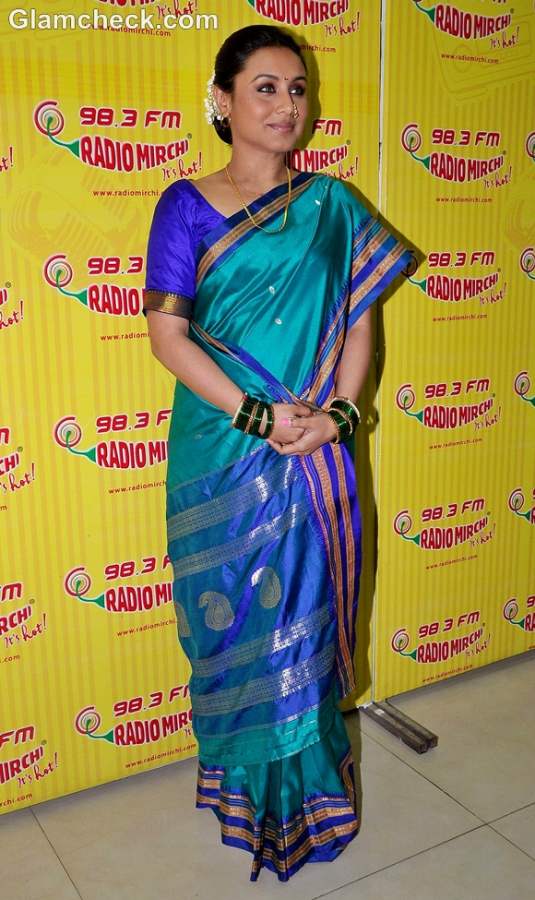 Rani looked her part as the Marathi girl-next-door with an aquamarine and royal blue sari with gold brocade borders. She looked pretty with thw Marathi-style bindi and pearl nose-ring. The gold and green bangles added more color to her look.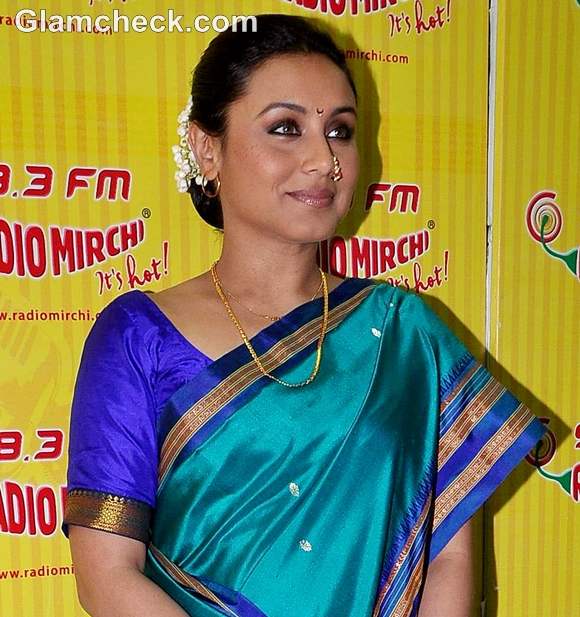 Rani Mukherjee Aiyya  promotion Radio Mirchi Red FM
The gajra was hard to miss as her hair was tied in a bun and adorned with flowers. She accessorized the sari with a lot of gold. She looked simple and attractive!
This girl-next-door look seems to be working well with the character of Rani in the movie. She was seen having a blast in the studio playing beats and having fun.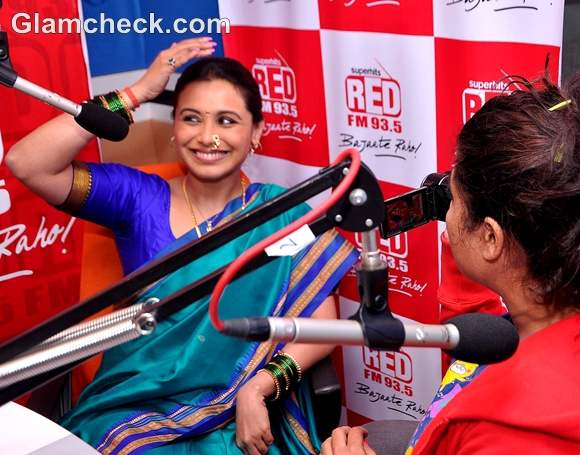 She was surrounded by the media and it was amazing to see how she managed to entertain both the audience of Red FM and the media.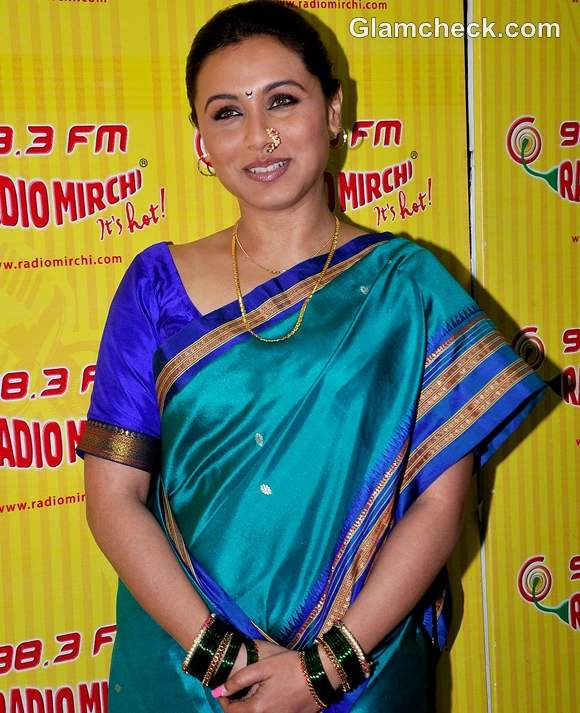 We at Glamcheck wish 'Aiyya' great success.
Glamcheck salutes this brilliant actress who does magic onscreen with her stupendous acting skills.
IANS