The 3rd Chevrolet Star Global Indian Music Awards 2012 was flooded with celebrities. Bollywood actors, TV personalities and, of course, musical geniuses turned up at YRF Studios in Mumbai to applaud the worthy recipients of the prestigious accolades.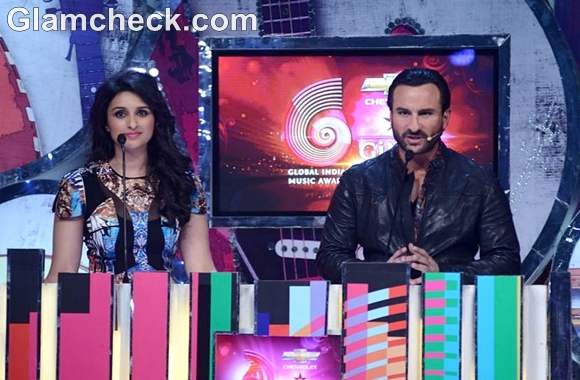 Bollywood actors Saif Ali Khan and Parineeti Chopra hosted the gala event which saw a number of high-energy performances by Sonu Nigam, Sukhwinder, Shankar Mahadevan, Sonkashi Sinha, Alka Yagnik, Udit Narayan, Hariharan and other elite members of the musical and acting community. The audience responded with just as much enthusiasm, making the evening one filled with a charged ambience that was almost palpable.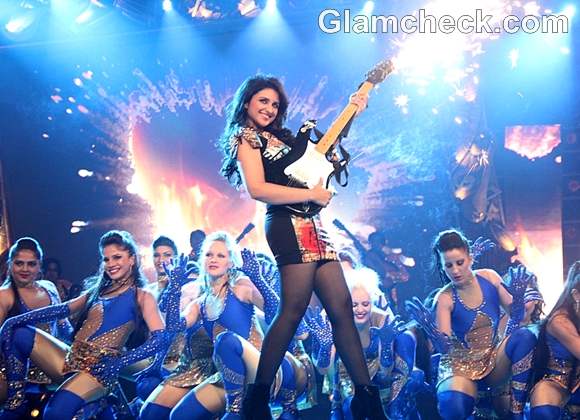 Parineeti Chopra Performs at GIMA 2012
Although it was a night dedicated to music, the stars didn't compromise on their outfits. Anticipating that they were going to have a great time, they dolled up in preparation.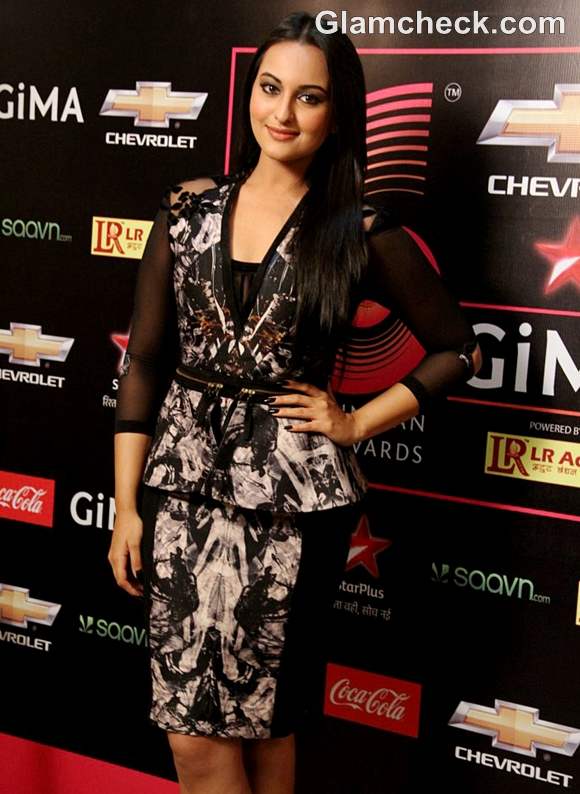 Sonakshi Sinha GIMA 2012
Sonakshi Sinha brought international style to the red carpet in a panelled, knee-length skirt and peplum silhouette blouse. The leading lady of Dabangg looked ultra-hot.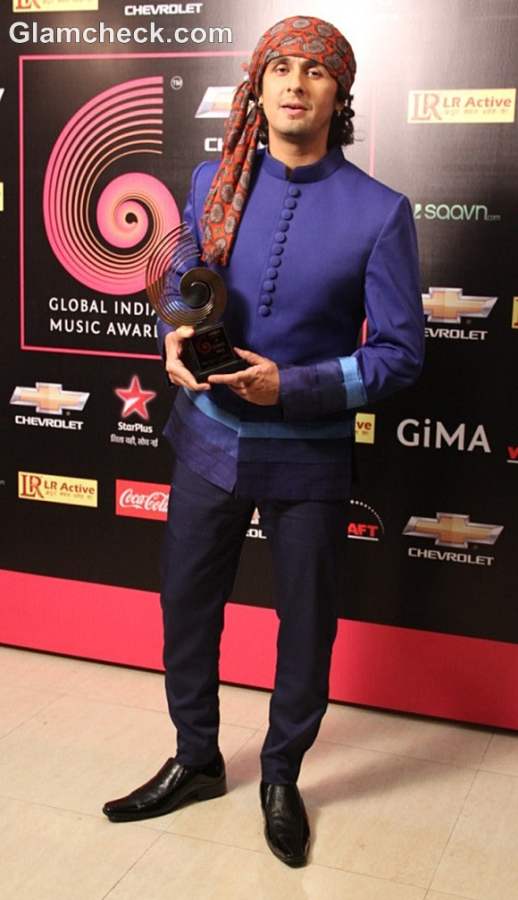 Sonu Nigam GIMA 2012
We were thrilled to see the boys sporting more color. Sonu Nigam wore a blue kurta with jeans and black boots, finishing off the modern-ethnic look with a printed red turban wrapped halfway around his head.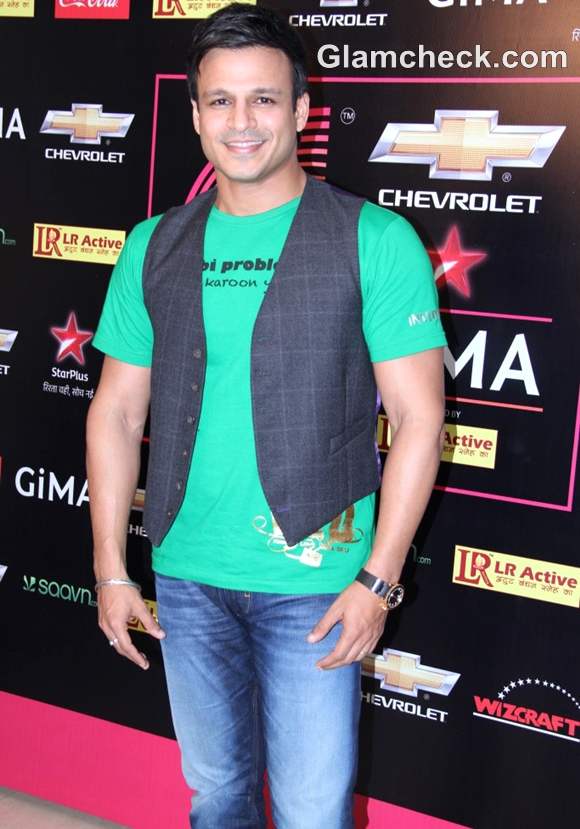 Vivek Oberoi GIMA 2012
Even Vivek Oberoi dared to be vibrant in a bright green T-shirt with blue jeans and a black vest. A tad casual for so high-class an event, but we'll let the hottie get away with it.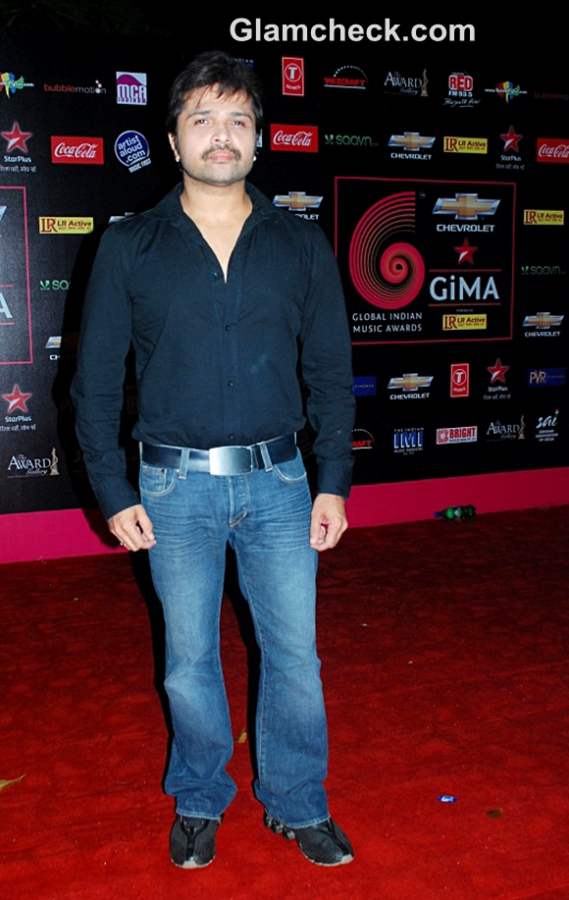 Himesh Reshamiya played it really safe in a black shirt and blue jeans. He had a scruffy, macho thing going that worked for him.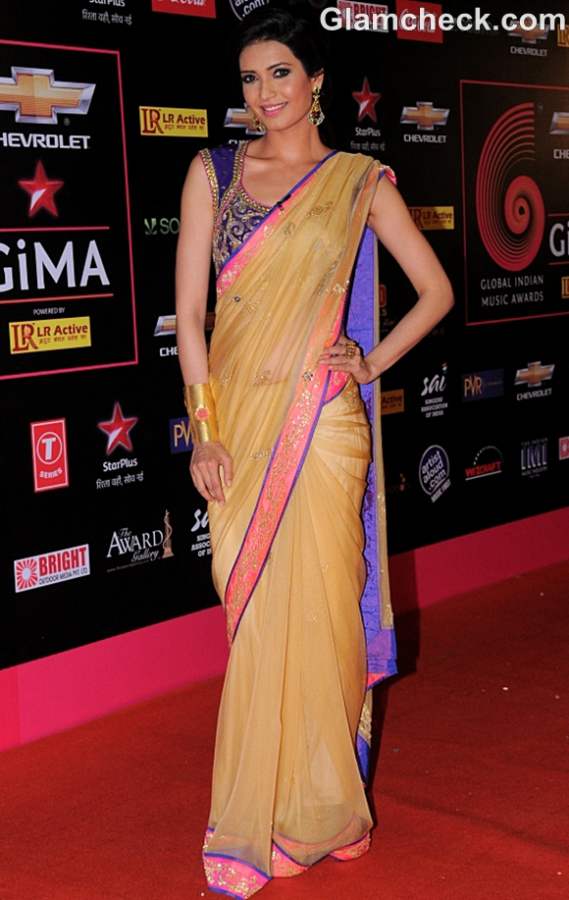 Karishma Tanna brought the va-va and the voom in a gorgeous yellow sari and an embroidered purple top. You would have been hard-pressed to find any woman more elegant than her that evening.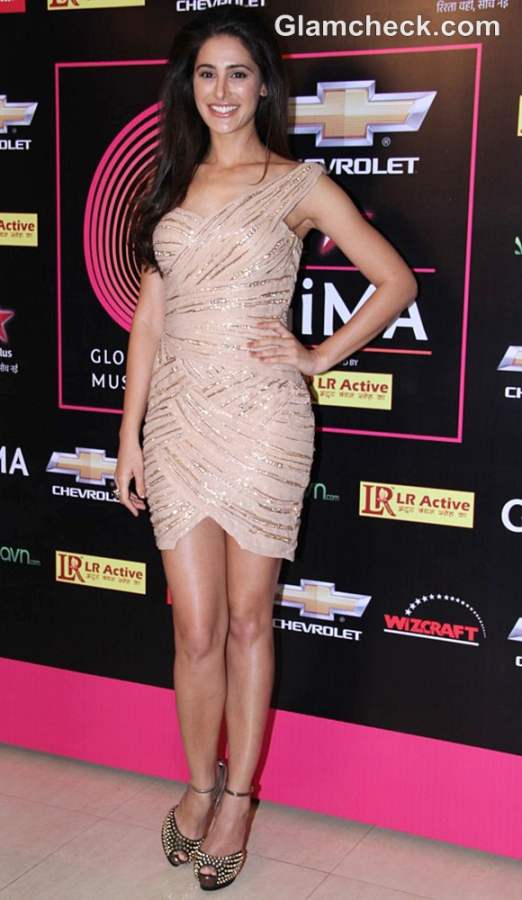 Nargis Fakhri went with fashion's favourite color of the moment – nude. Her toned figure was wrapped in a one-shoulder sparkly nude dress which she styled with gold peep-toes and cascading hair swept over her shoulder.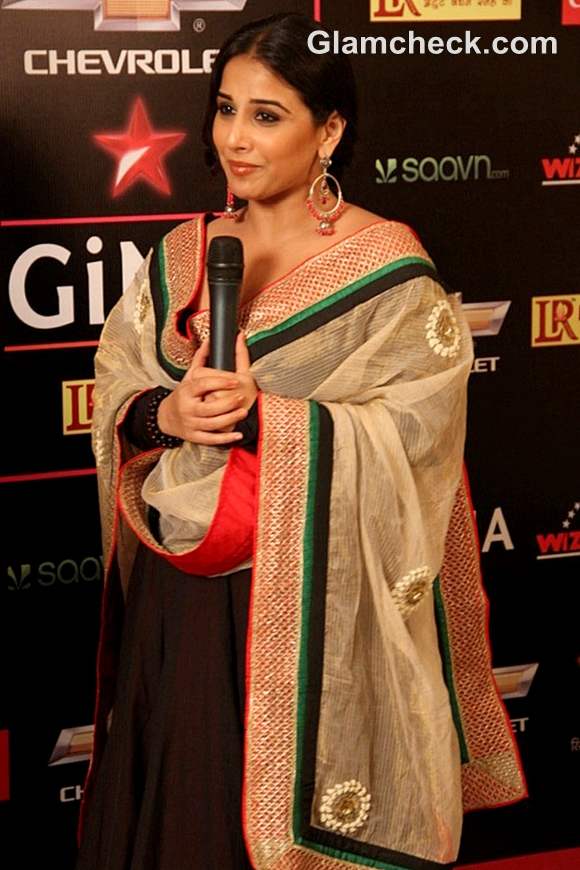 Vidya Balan went simple and fully-traditional, hiding her curves in a black salwar kameez with a colourful dupatta to compensate.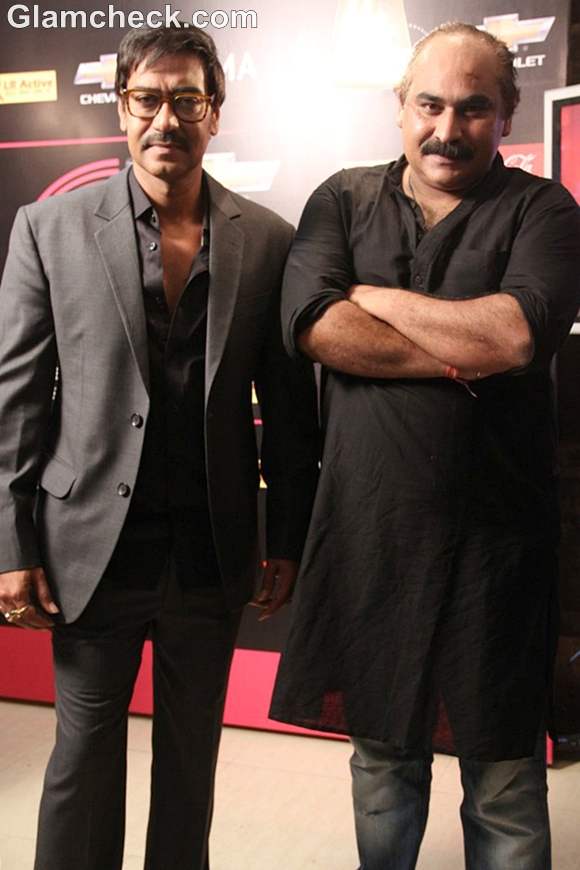 Brooding Ajay Devgan made an appearance at the event too in a sober grey suit and geeky brown frames. Way to go for pulling off the nerdy look. He thrilled fans when he got on stage to join Sonakshi Sinha in a fun dance performance to a song from his upcoming film Son of Sardar.
IANS