The prestigious GQ Men of the Year Awards 2012 had some of the most fashionable and famous celebs in attendance.
Anil Kapoor was spiffy in a black tux with satin lapels, a patterned vest, a black stole and a perfect black bow tie.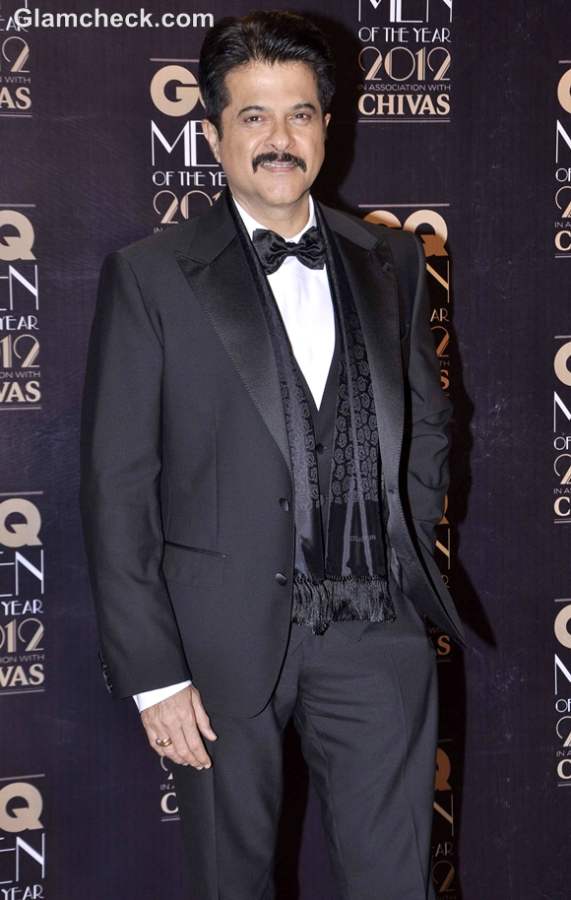 Anil kapoor at GQ Men Of The Year Awards 2012
The actor was oozing charm.
Bollywood couple Kajol and Ajay Devgan made their way to the red carpet event too.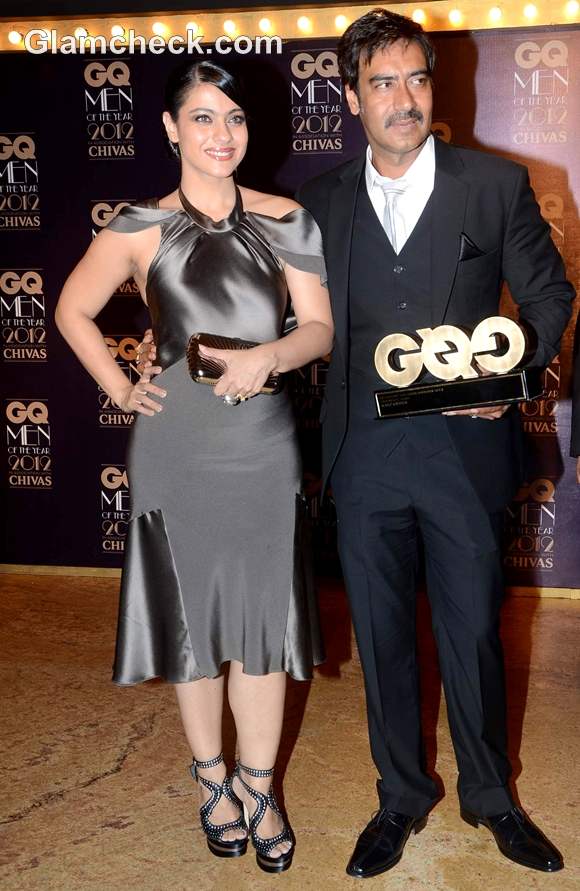 Kajol & Ajay Devgan at GQ Men Of The Year Awards 2012
He played it safe with a black tux but made things interesting with an ice-blue tie. She looked glamorous in a knee-length grey dress with satin panelling on the sides of the skirt while the bodice too boasted the shiny fabric. We love her shoes. The open-toed, sparkly footwear is almost hypnotising.
Neil Mukesh surprised us in a satin tux – a blue one at that! – with a lavender shirt and black bow-tie. Needless to say, he was one of the most-looked-at men that evening. Finally, a man who doesn't mind wearing a little color to make a style statement.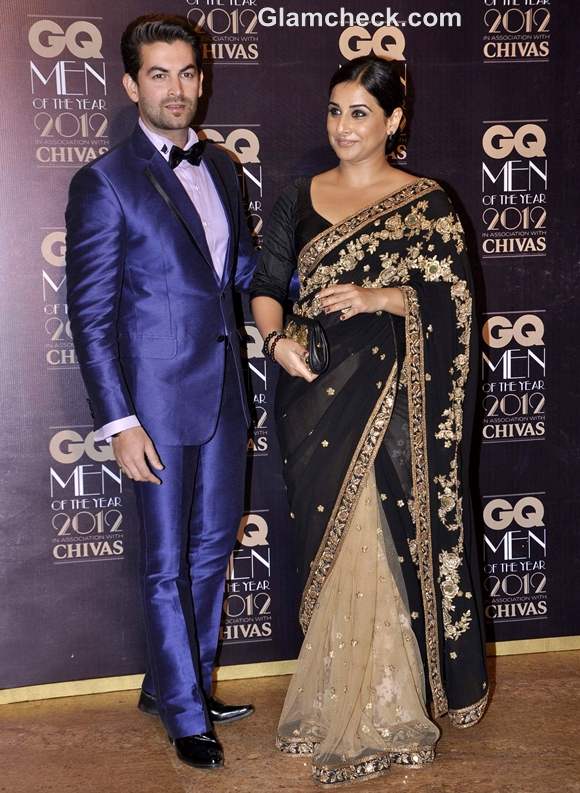 Neil Mukesh & Vidya Balan at GQ Men Of The Year Awards 2012
Vidya Balan joined him in making an impression, donned in a black sari with stunning gold embroidery. The pleats of her sari were made of gold tissue, offering a visual treat to ogling onlookers.
Nargis Fakhri was svelte and very, very elegant in a full-sleeve, slinky gown with a neckline that plunged just low enough to titillate.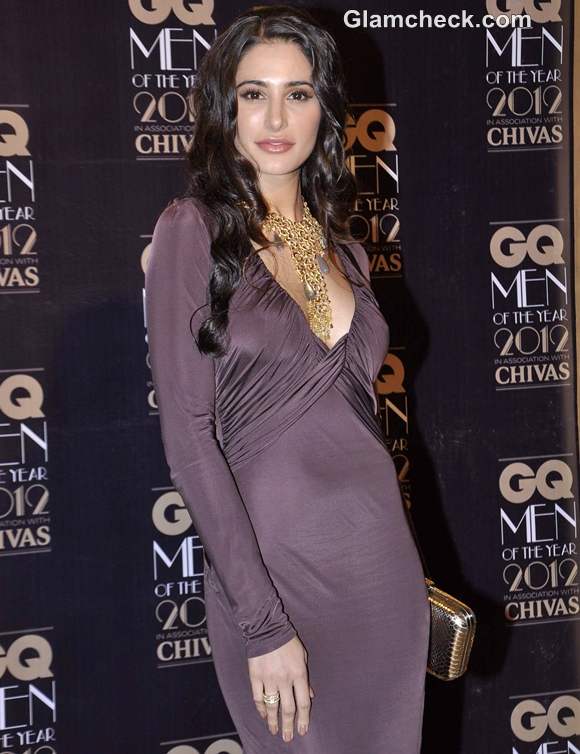 Nargis Fakhri at GQ Men Of The Year Awards 2012
She filled up the bare skin with a gorgeous gold statement necklace. Nargis is proof that you can be all covered up and still look mind-blowing.
Mandira Bedi was the life of the party.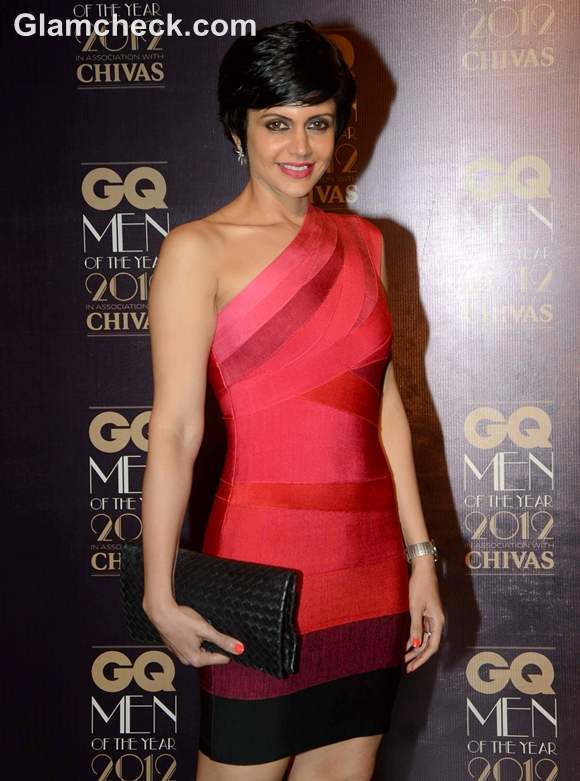 Mandira Bedi at GQ Men Of The Year Awards 2012
The hottie with the great bod slipped into a one-shoulder bandage dress in varying shades of red while thicker bands of maroon and black made an exciting contrast on the hem. Red lips and smokey eyes sky-rocketed her sex appeal.
IANS