Fashion designer Ritu Kumar has been handling the mammoth task of creating the wedding outfits for one of the most highly-publicised unions in Bollywood. We're talking about the upcoming nuptials of Saif Ali Khan and Kareena Kapoor, of course. With just a few days to go, preparations are in full swing and Ritu still has her hands full even though she has been working on the ensembles for several months!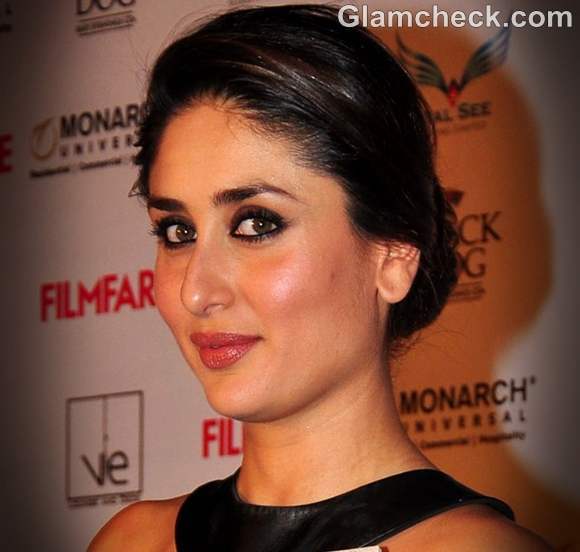 Ritu Kumar designs Kareena Kapoor's Wedding Outfit
If you've been following all wedding-related news as avidly as we have then you've probably already heard that Kareena would be donning mum-in-law-to-be's wedding outfit. Ritu confirms that this is indeed true but only partly.
Apparently, the outfit is being recreated for Kareena, except for the dupatta which is being refurbished by master craftsmen in Bengal who have been at it for about six months now. According to Ritu, the dupatta is lovely with its gold tissue and rust playing against a rich green satin on the hem. However, the fabric had understandingly frayed quite a bit and needed to be re-lined and re-embroidered.
As for the main ensemble, it is being painstakingly duplicated in gold Benaras fabric by the older and experienced craftsmen with a very high skill set who understand the old type of embroidery and stitches that went into making the original outfit which, by the way, was also worn by Sharmila Tagore's own mum-in-law Begum Sajida Sultan when she got married. So much history in this wedding outfit!
Kareena's outfit takes up most of Ritu's resources, but she still found time to design two outfits each for Soha and Saba, Saif's sisters. Soha gets one in peach and another in white and red while Saba will sport a gold one and a white and metallic one.
Make no mistake – these are no ordinary wedding preparations, it's all going to be quite a production! We can't wait to see the end result which we're pretty sure will be a feast for the eyes.
IANS