Designer Payal Pratap's debut presentation at the Wills Lifestyle India Fashion Week's Spring/Spring 2013 edition was a brilliant way to kick-start this year's show in New Delhi. Her collection titled 'Gates of Dawn' had a bohemian feel with inspiration taken from nomads in the Kutch desert areas in India.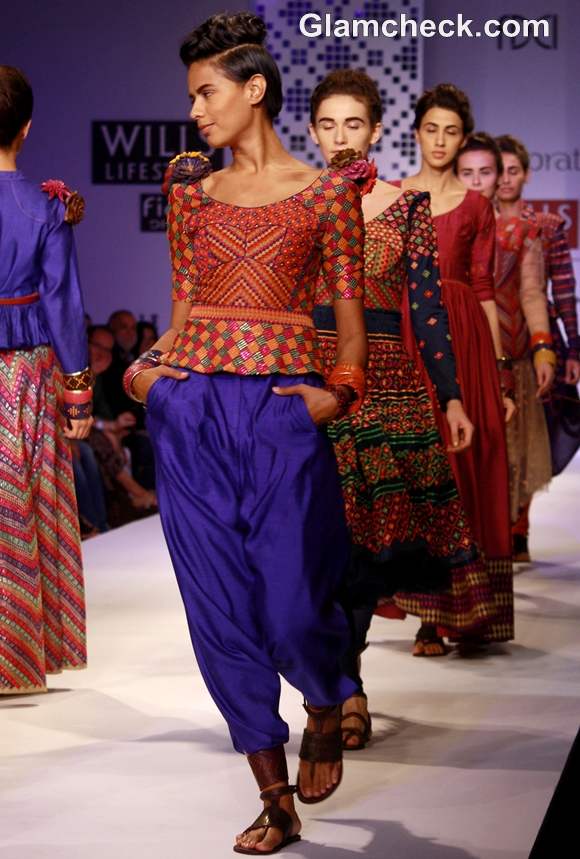 WIFW S-S 2013 Payal Pratap Collection
This rustic folk collection was done in vibrant shades of orange, red, pink, purple, green, blue, black, yellow and cream that made each garment stand out. A clever combination of fabrics, designs and styles resulted in a collection that transformed traditional garb into modern day creations that were both fun and exciting.
The Looks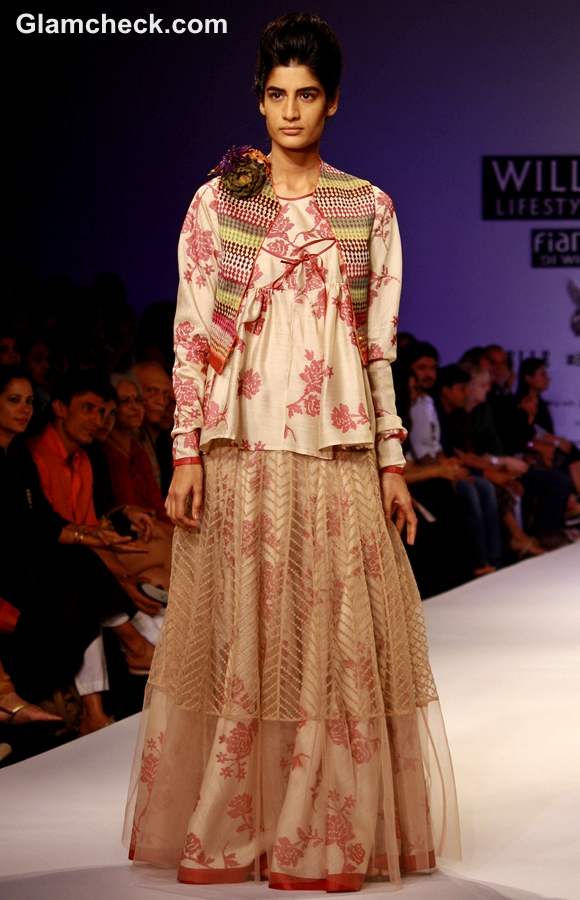 A range of fabrics were used to create layers and add volume to the garments. Fabrics like light weight tussars, cotton silks, nets, voiles and chanderis were used to create these ensembles.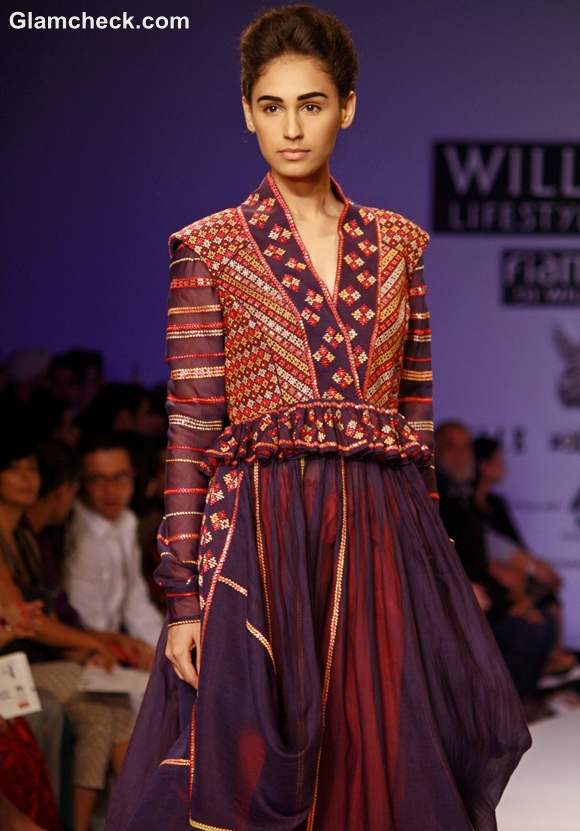 WIFW S/S 2013 Payal Pratap
Traditional grid patterns were visible with stripes in gold and gathers near the waist.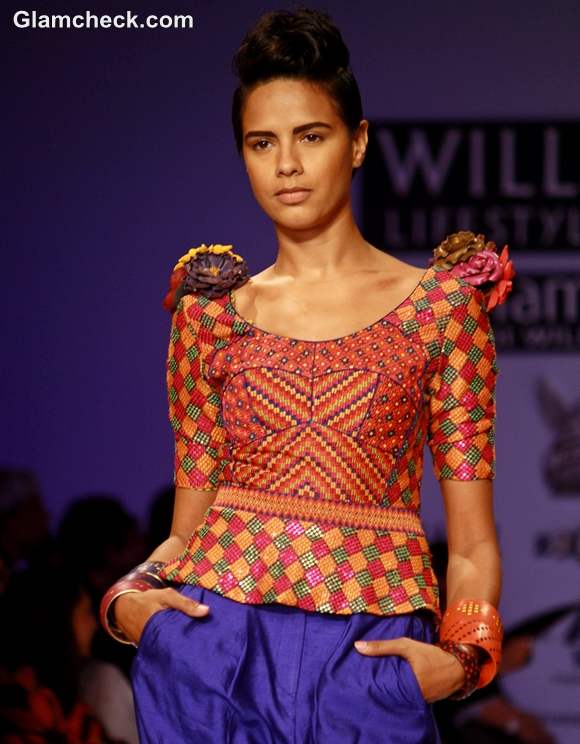 A creative use of the peplum style was also seen with a patchwork of checkered prints in different sizes to create a structured yoke in the front and flowers at the shoulders.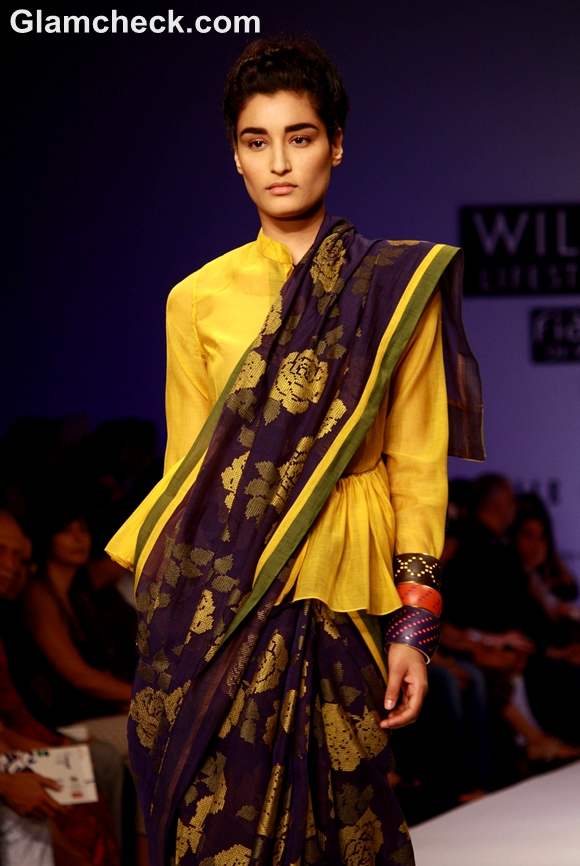 WIFW S-S 2013 Payal Pratap Collection
Attention to detail could be seen everywhere on these beautiful creations. Even the saree borders had contrasting edges.
In addition, we saw a range of color blocked sarees in vibrant colors on display.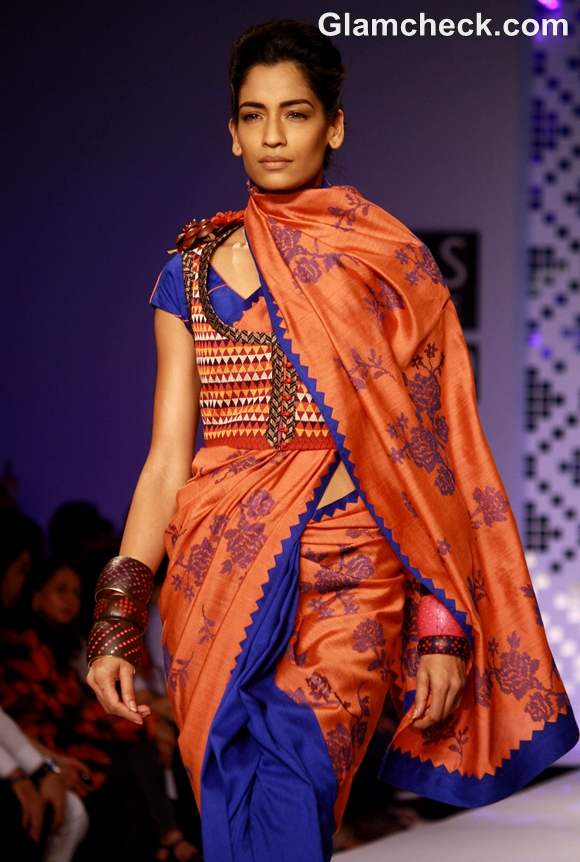 Scooped necklines and flared saree blouses were teamed with floral prints on the sarees.
Geometric prints and a lot of hand detailing were seen in gradations of color over a variety of styles.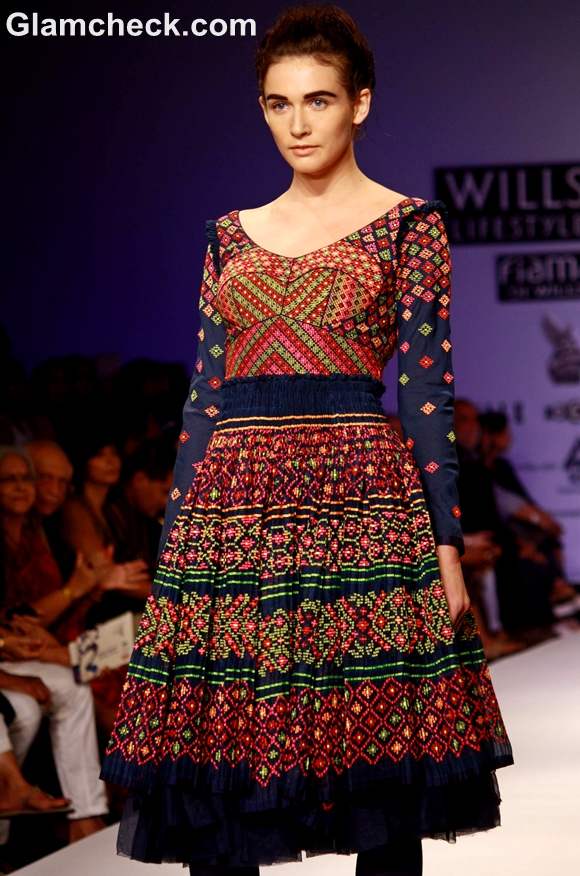 Payal Pratap WIFW S/S 2013
Layered silhouettes with richly embroidered fronts and gathers laid an emphasis to the model's waists while showing-off some really colourful heritage.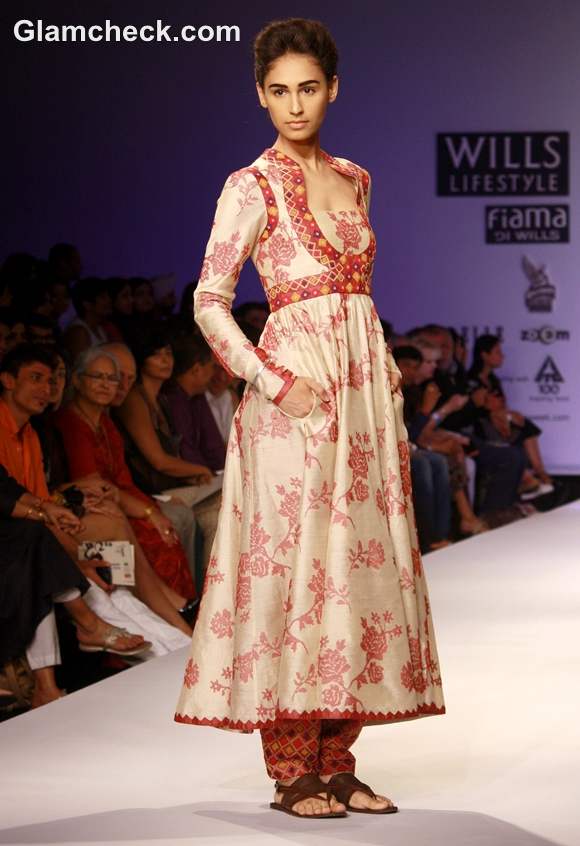 Also on display were anarkalis, gathered skirts, nomadic gilets and wide leg ghagra pants.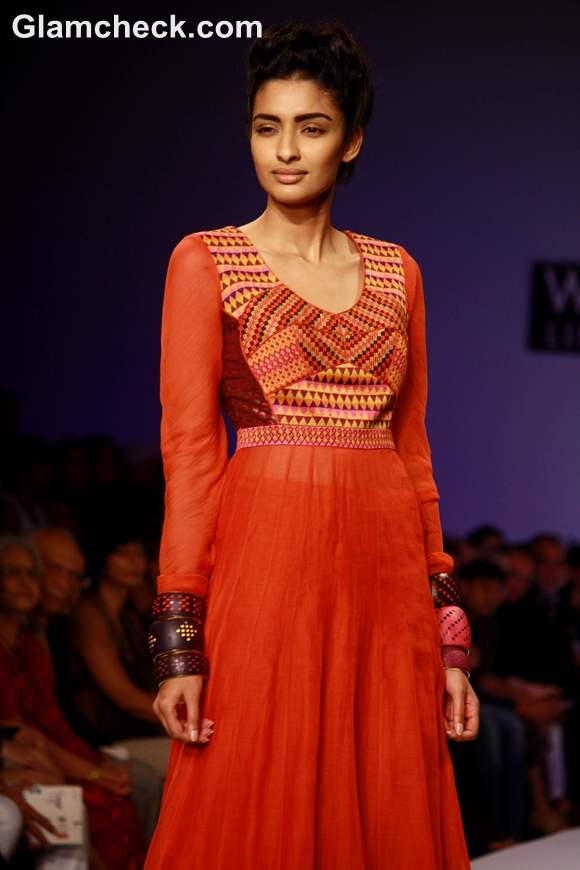 In a nut shell, in addition to the styles and cuts, geometric prints, cross stitch detailing, a bit of fabric manipulation and a touch of styling with large tribal bangles added to this collection's rural to urban transition.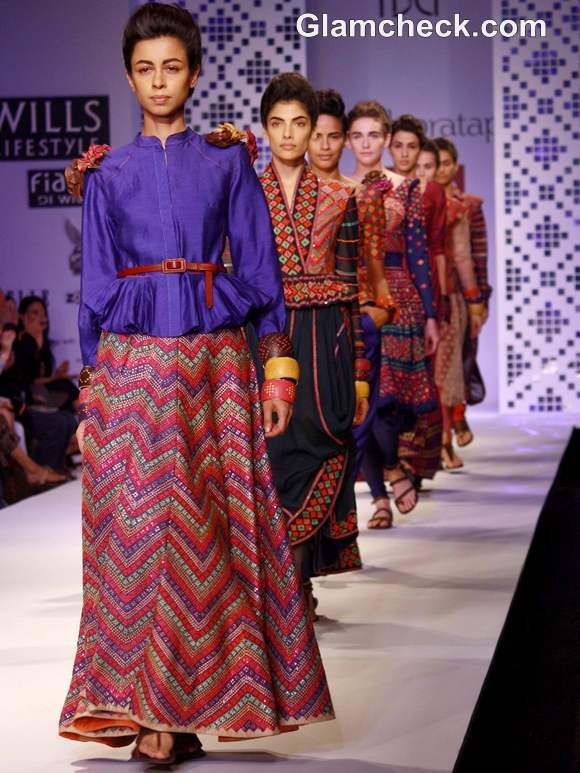 Payal Pratap S-S 2013 WIFW
All in all this collection was a perfect opening to give us a taste of what's to come next season.
IANS