Colorful! Bold! Sexy! If you are a modern Indian woman, then this definitely describes you.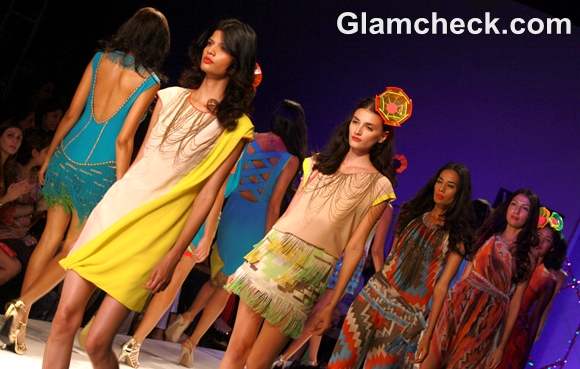 Surily Goel Collection S-S 2013 WIFW
Designer Surily Goel accurately presented these undercurrents in her fabulous new collection "Fever" which she displayed at WIFW 2013 in Pragati Maidan, New Delhi on October 6.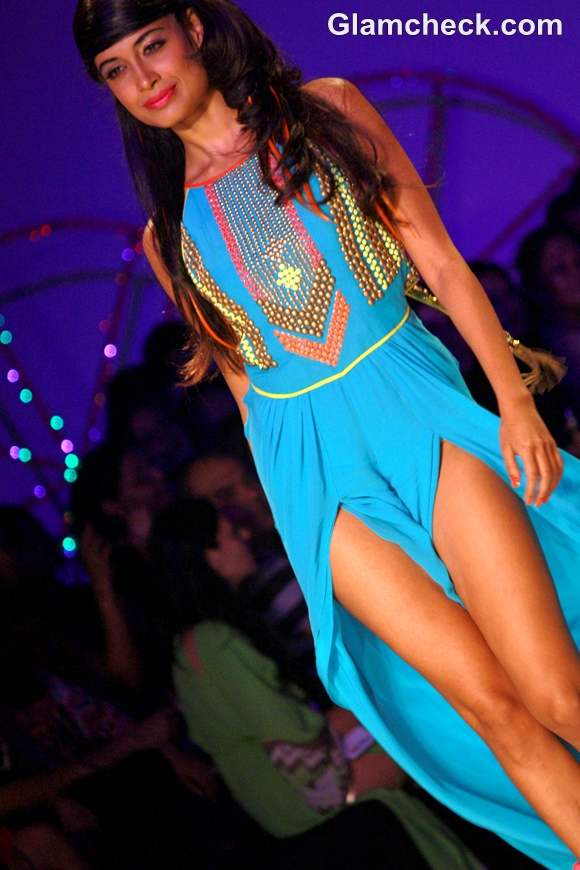 Surily is bang on trend with this new line. Neon shades, bright colors and nudes transformed that ramp into a delightful feast for the eyes.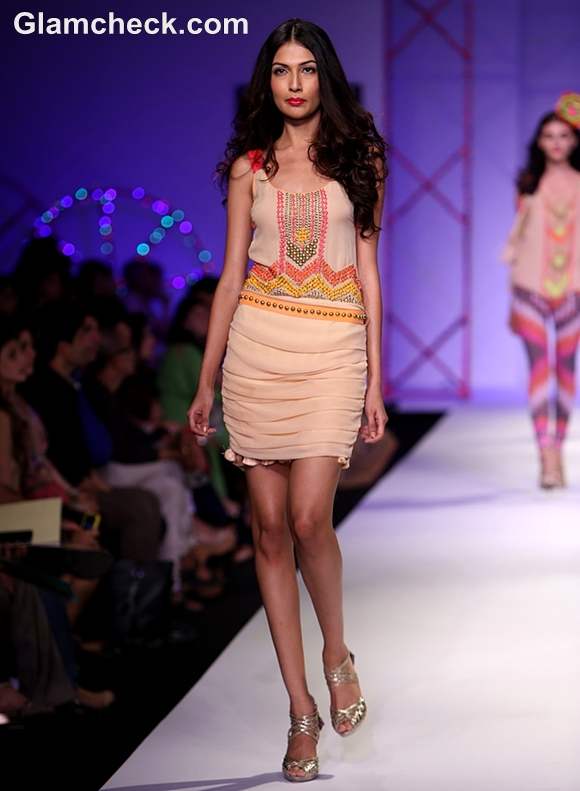 WIFW S-S 2013 Surily Goel Collection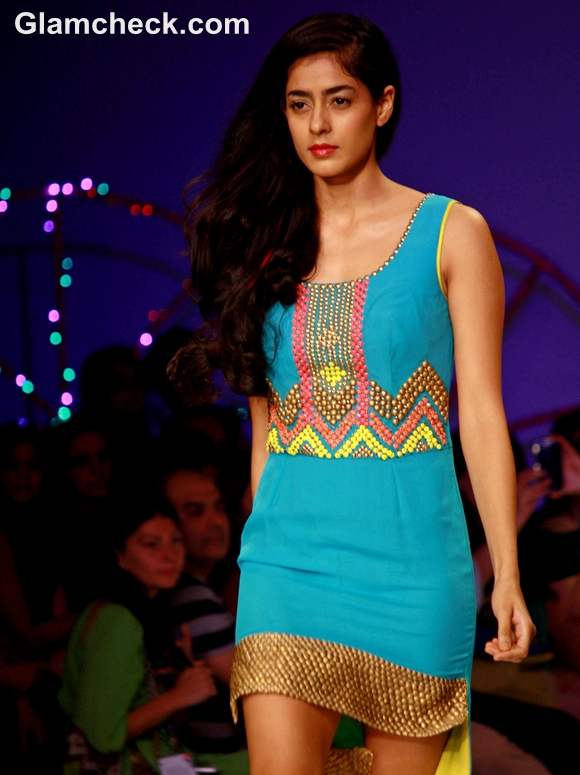 Several of her designs had accents of a warm, pleasant turquoise that seems to be inspired by the color of the sea in coral reefs.
Long, flowy skirts, tiny ones too, mini dresses, shorts, frills, slits, cut-out backs and plunging necklines glorified the feminine form without vulgarizing it.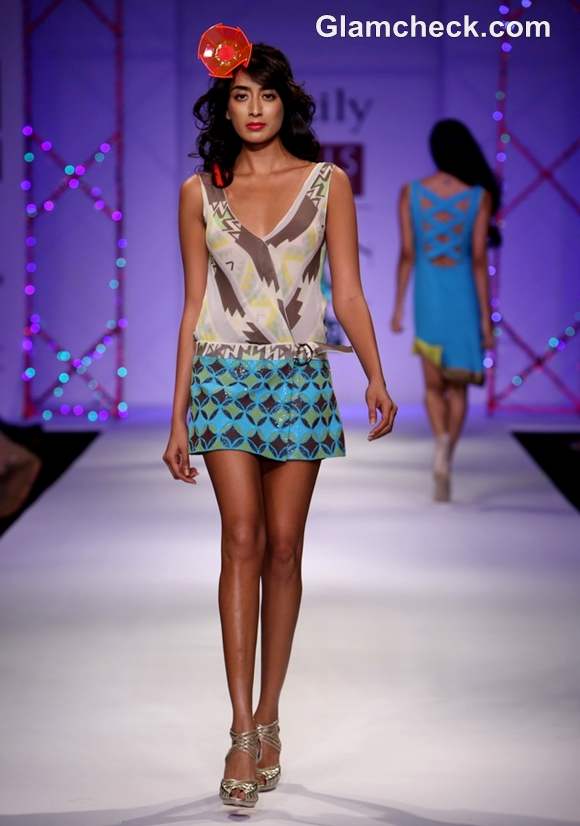 She also used embroidery, geometric prints, beads and sequins to add drama and glam.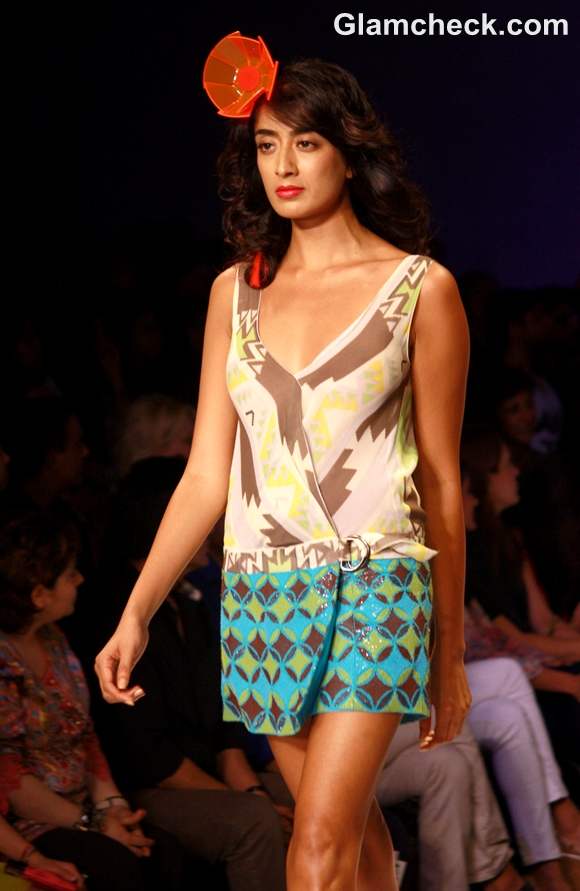 The collection was highly-flirty, with even the models themselves exuding a sassy, cheeky quality as they sashayed down the runway.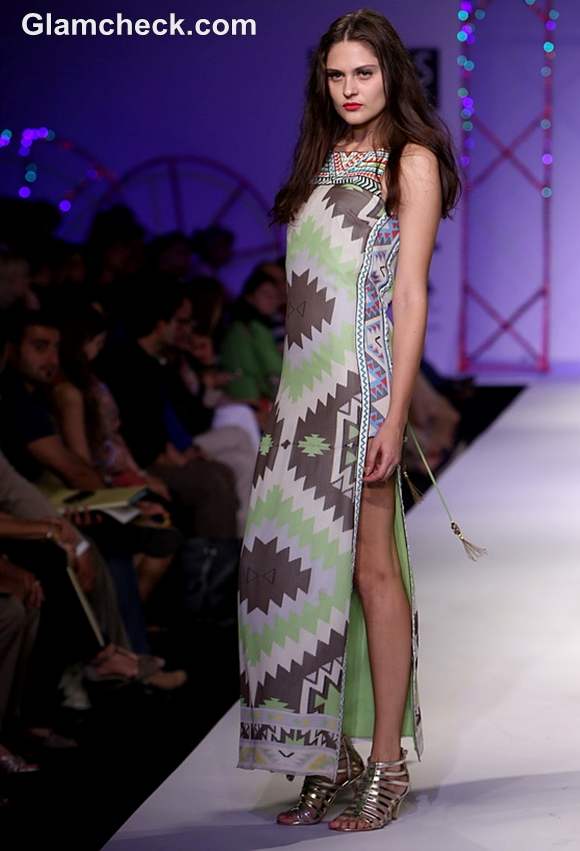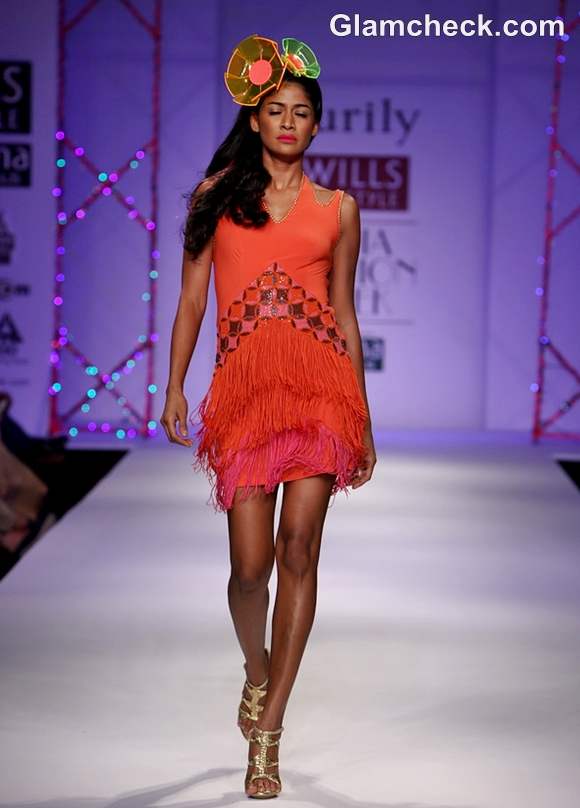 Red, coral and candy pink lippies completed many a model's edgy ensemble.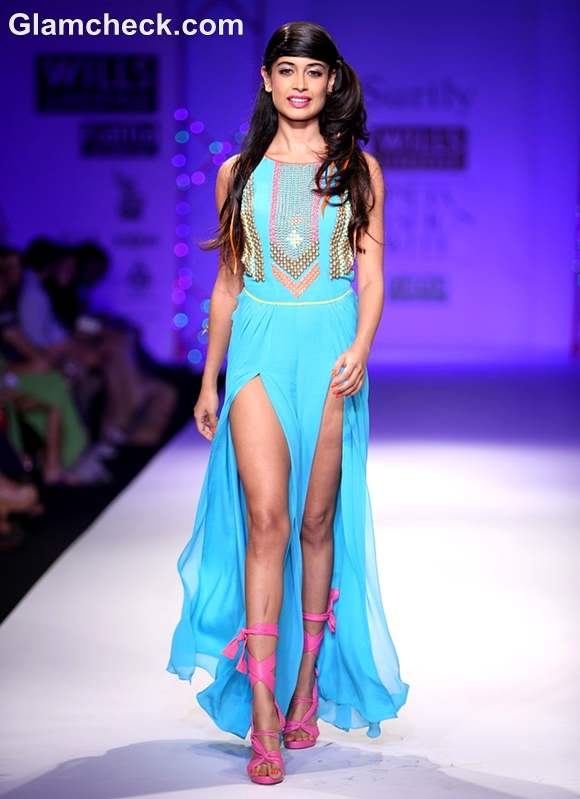 Sarah Jane Dias Showstopper at Surily Goel Collection S/S 2013 Wills India Fashion Week
The piece de resistance of the range – a magnificent turquoise dress with two thigh-high slits and beaded embroidery accessorized with pink tie-up sandals – was modelled by Sarah Jane Dias, making heads turn to look as much at her as the fun and sexy outfit she was sporting.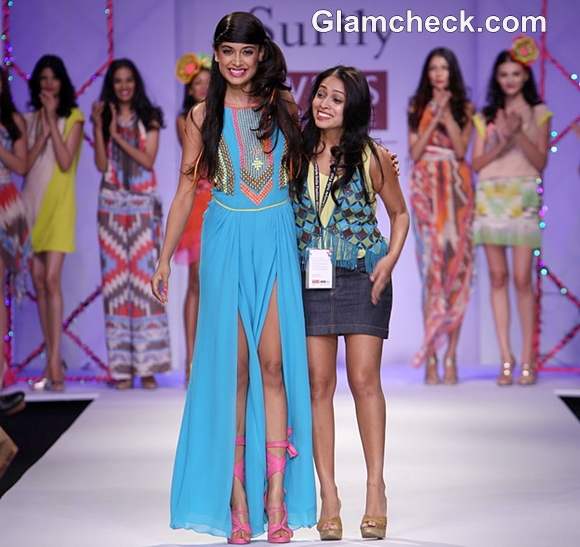 Has Surily outdone herself? It definitely appears so. Her experience dressing Bollywood's best and brightest may have something to do with it. It's on to only bigger things from here on.
Indian Photo Agency, IANS