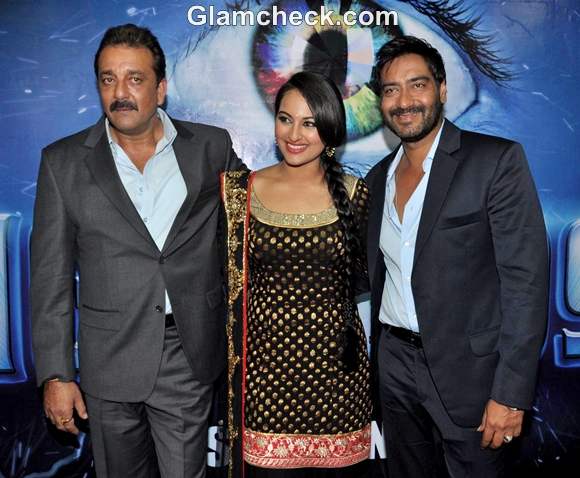 Sonakshi Sinha, Ajay Devgan &  Sanjay Dutt Big Boss 6
Excitement rippled through the sets of reality show Big Boss 6 in Lonavla on October 19 as Bollywood actors Ajay Devgan, Sonakshi Sinha and Sanjay Dutt joined host Salman Khan to promote their upcoming movie "Son of Sardaar".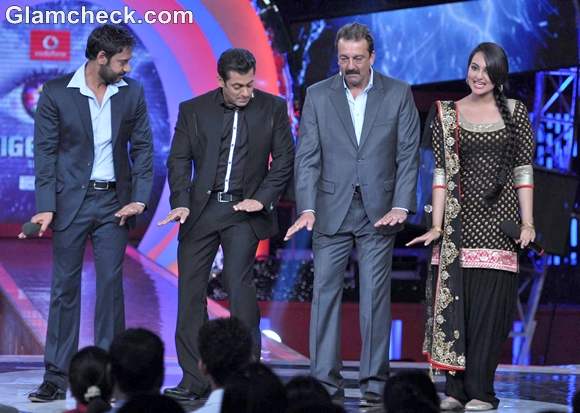 Cast of Son of Sardar Promote Film on Big Boss 6
All the guys looked sexy in suits but it was Sonakshi who made the best style statement in a pretty black salwar kameez and a cute side braid. Read : How to get Sonakshi Sinha's Elegant Day /Night Look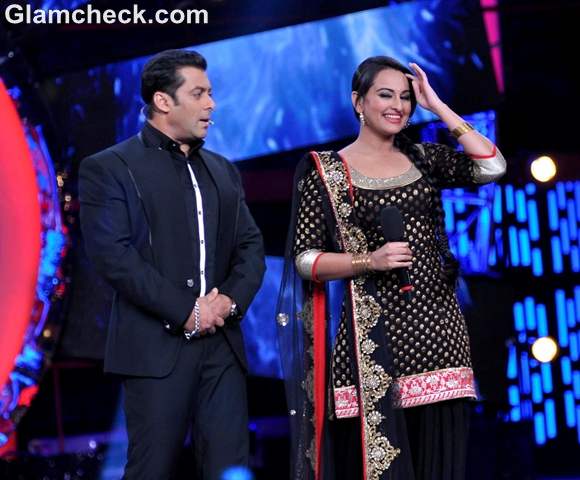 Salman Khan & Sonakshi Sinha at Big Boss 6
Salman interacted with the cast who shared amusing incidents that occurred during filming. That in itself was entertaining enough, but no Bollywood promotion is complete without a song and dance number and all four B-towners obliged by dancing to tunes from the film.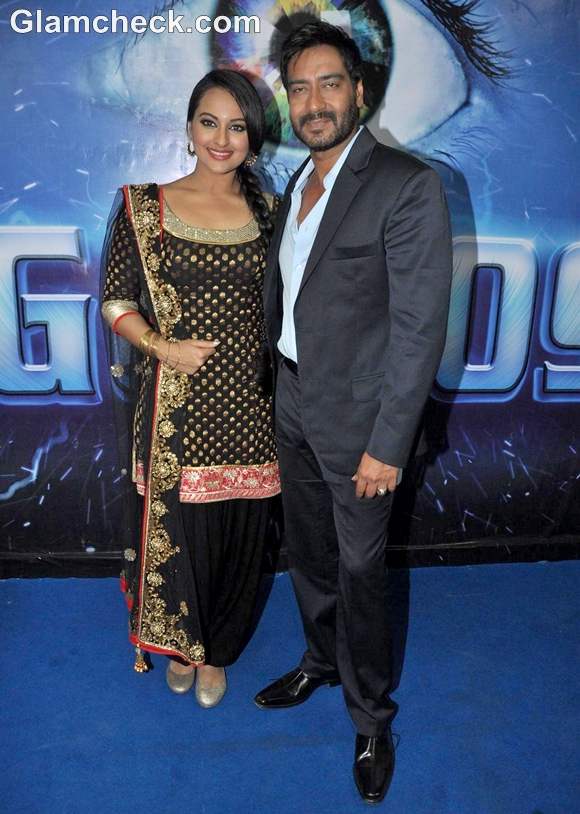 Sonakshi Sinha, Ajay Devgan at Bigg Boss 6 "Son of Sardar" Promotion
The episode will premiere tonight (Saturday, October 20) so make sure to tune in to COLORS TV. As for "Son of Sardar" you'll have to wait till November 13 to satisfy that filmi craving.
IANS