The Wendell Rodricks Spring Summer 2013 collection on Day one of Wills India Fashion Week brought a fresh take on chic minimalism to the forefront.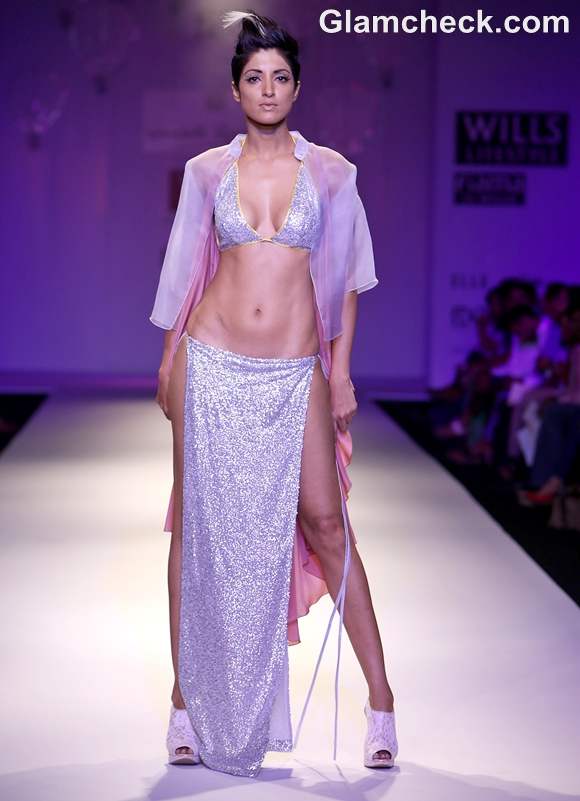 WIFW S-S 2013 Wendell Rodricks Collection
He used clean lines and fluid silhouettes and gave us gorgeous summer separates – duchesse satin long skirt in gold to sequin blouse in silver.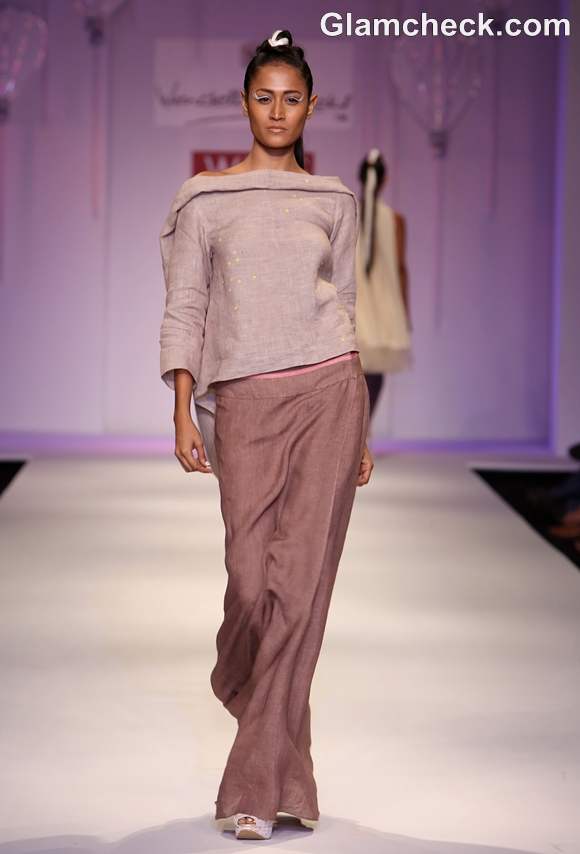 His finesse showed through in mixing sheer fabrics, satin, linen and glam sequins – all rolled in one collection. The palette was refreshingly muted with grey, silver and whites and a bit of earthy brown and taupe.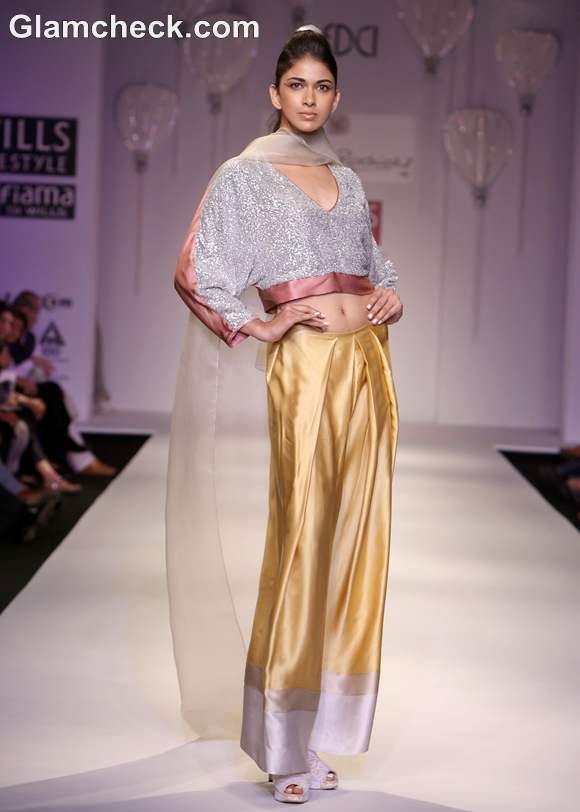 Feminine blush pink and maroon were well played with, while sunshine yellow and a little blue added color.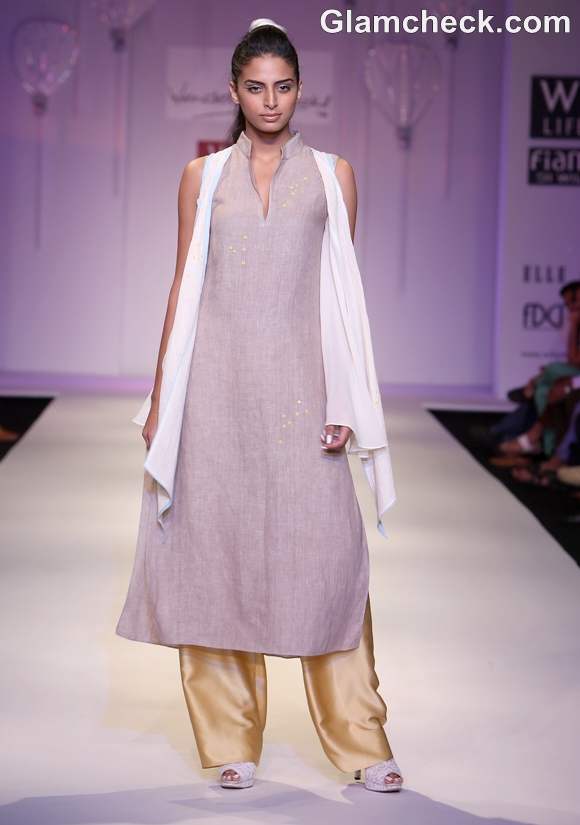 Wendell is known for his love for white and this time around he rolled out two looks with multiple layers – flowing and fitting, showing and hiding all at once.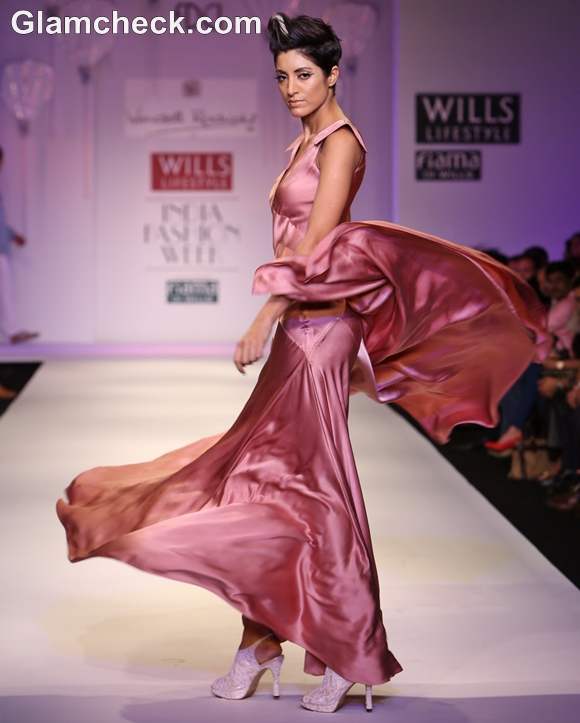 A pale blush pink gown moved attention to the top with taupe colored sheer frills accentuating the shoulders and the bust. Other gowns also featured sequin trims.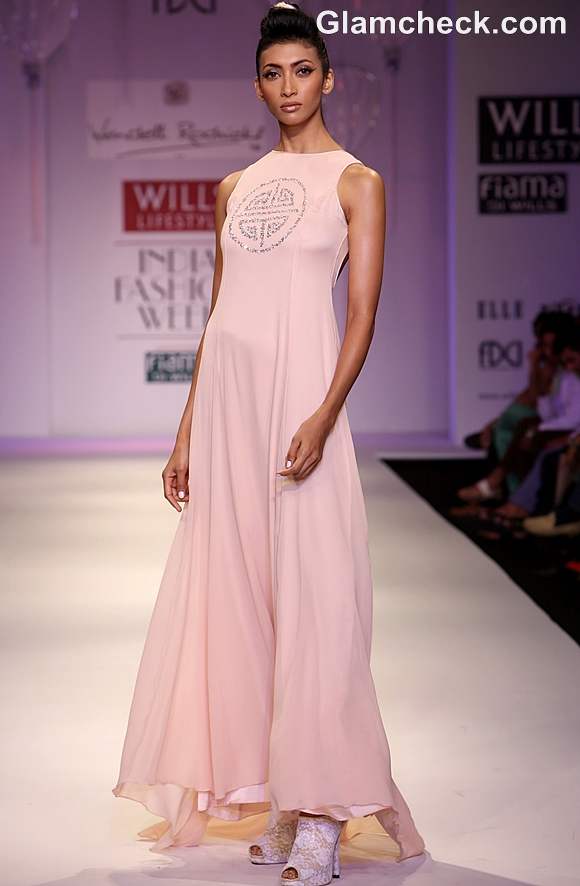 WIFW S-S 2013 Wendell Rodricks Collection
The traditional saree was reinvented to an even modern sexy avatar with a sequin blouse, fluid pleats and a sheer palla with iridescent colors.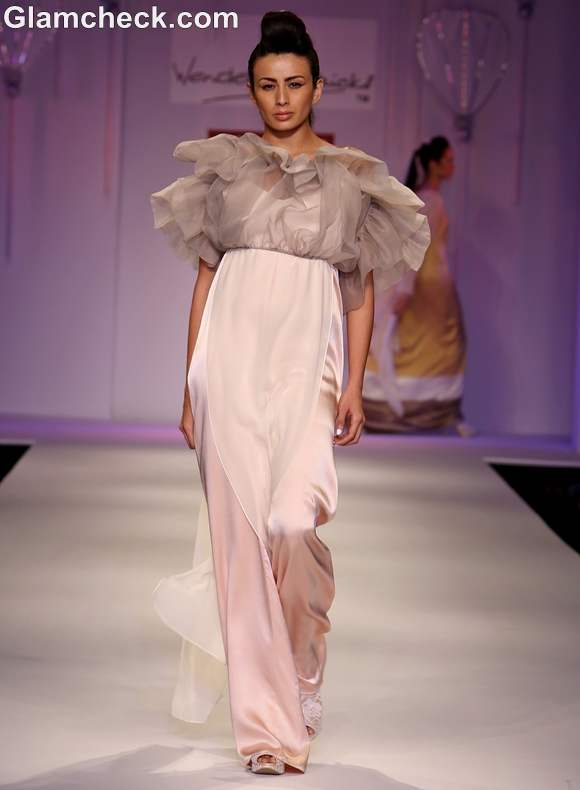 The hemline touched the floor as he advocated long skirts and fluid trousers for women and interesting colorblock dhoti for men.
For a more conventional man, the luxe trousers, tailored long coat and collared short kurta can be a great choice.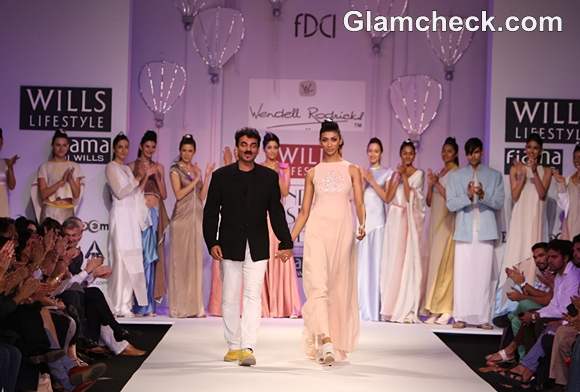 Wendell Rodricks S-S 2013 Collection
Overall this collection won accolades and will surely find way into a fashionita's summer wardrobe.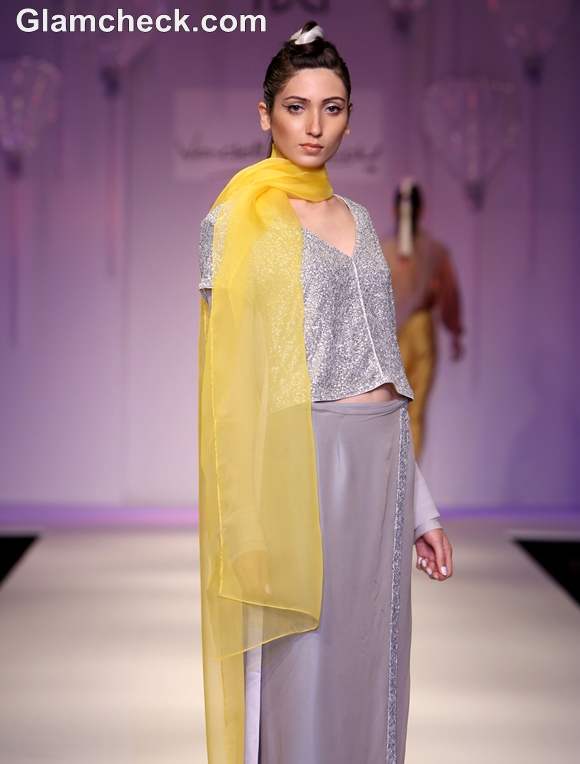 WIFW S-S 2013 Wendell Rodricks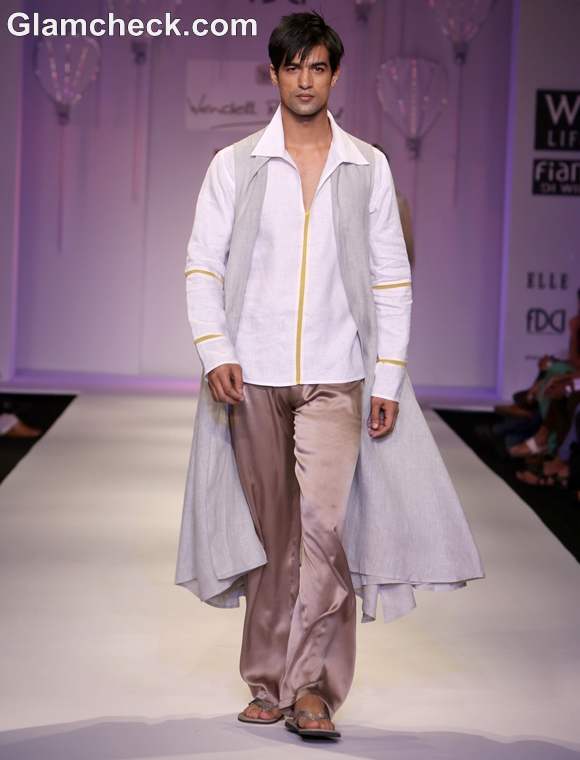 WIFW S-S 2013 Wendell Rodricks Collection for Men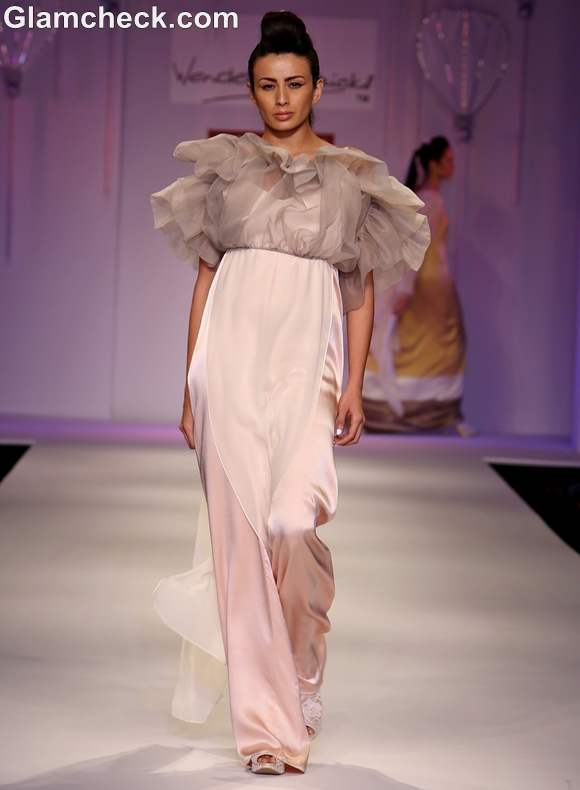 Wendell Rodricks WIFW S-S 2013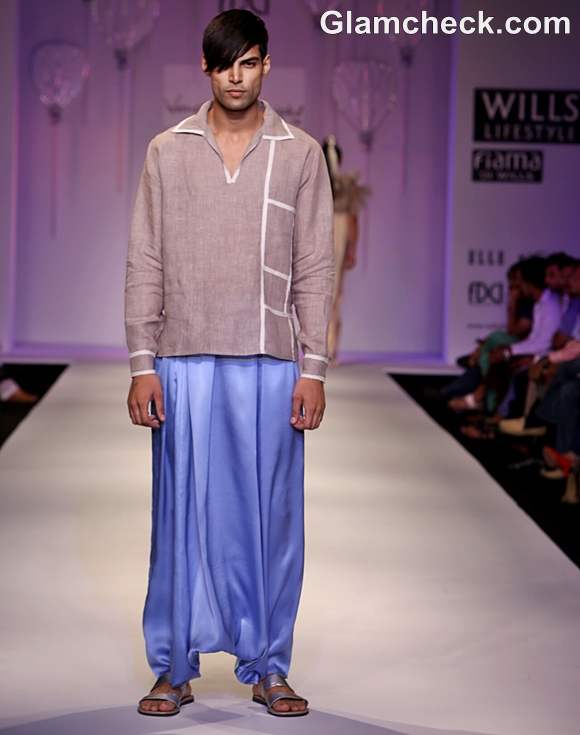 Wendell Rodricks WIFW S-S 2013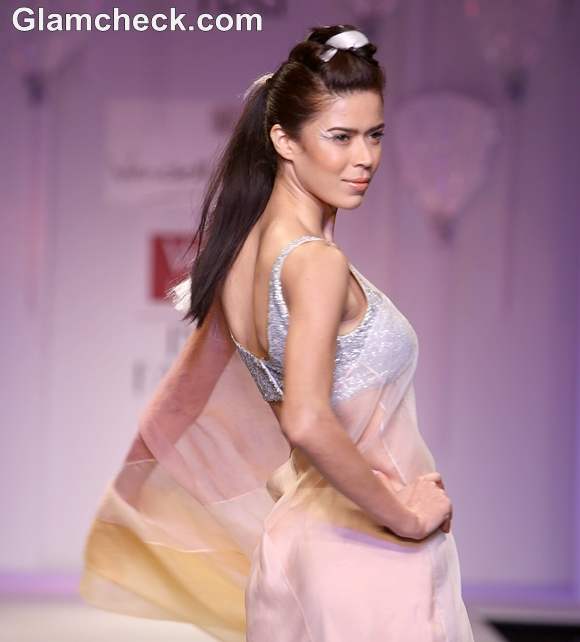 WIFW S-S 2013 day 1- Wendell Rodricks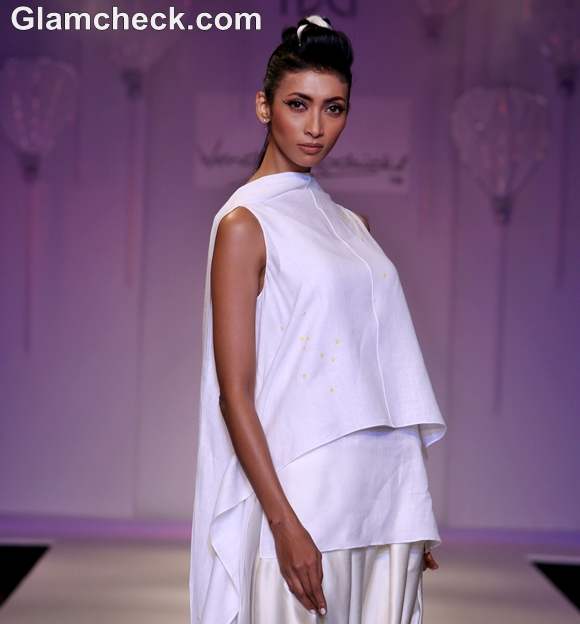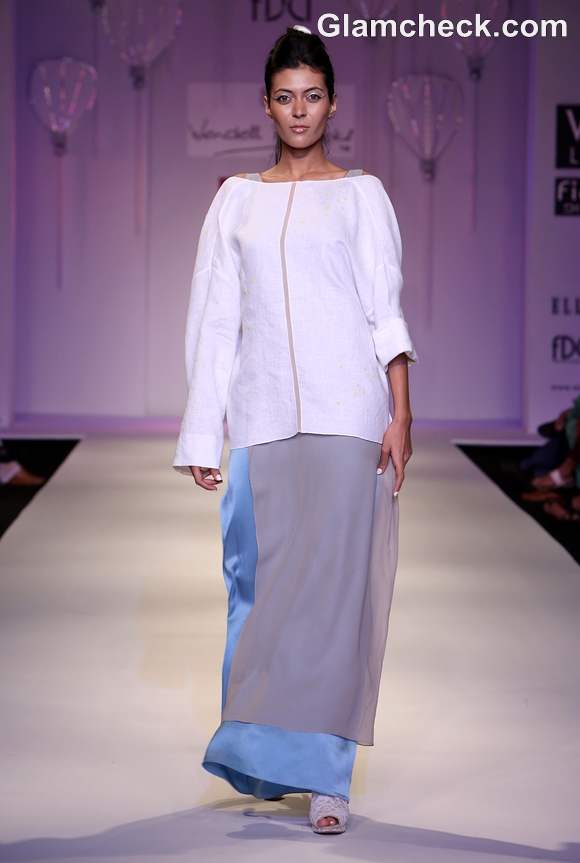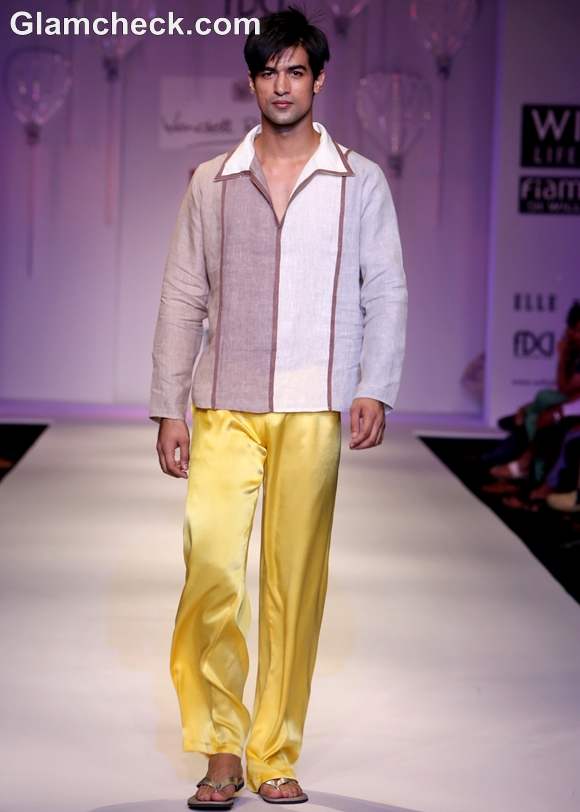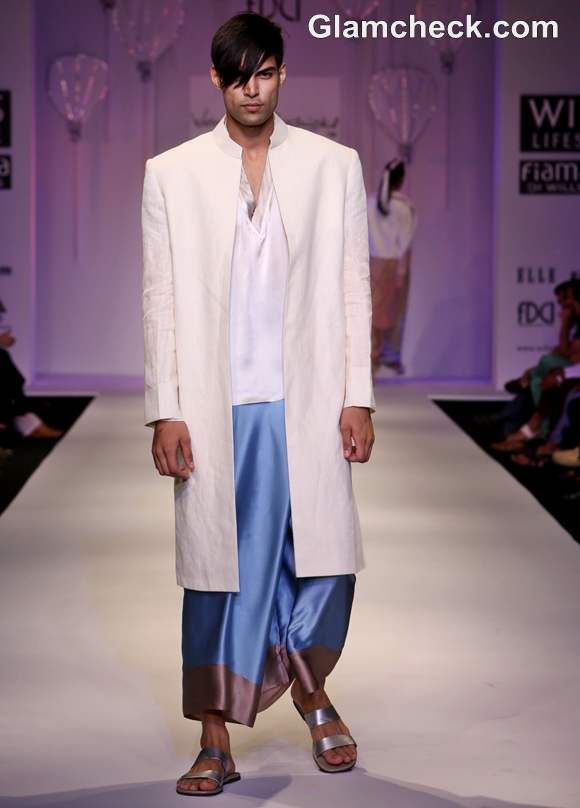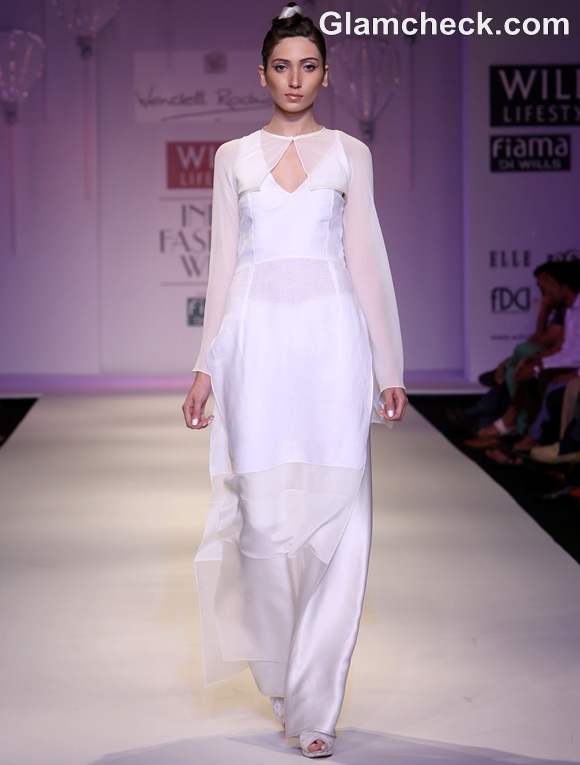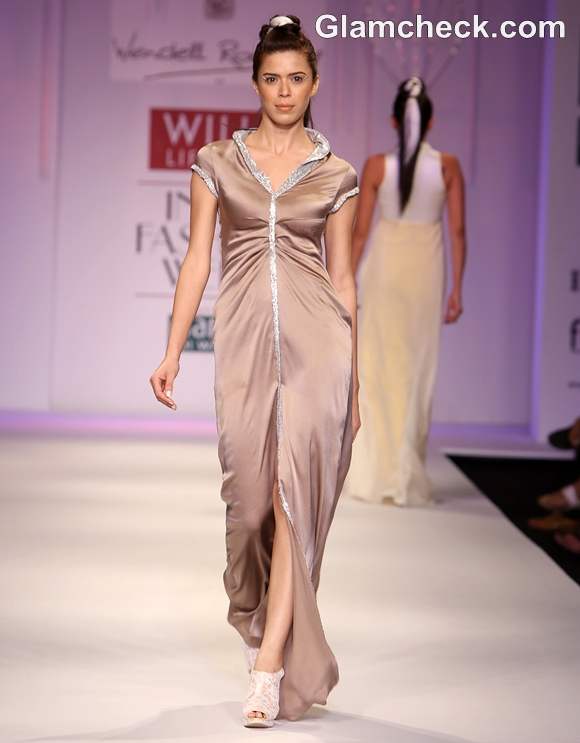 Wendell Rodricks WIFW S-S 2013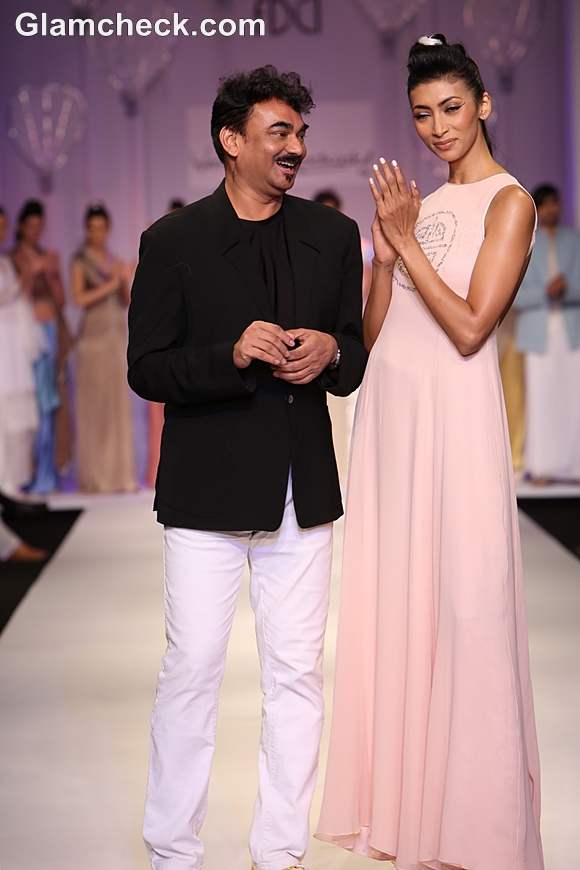 WIFW – Wendell Rodricks S-S 2013 Collection
Indian Photo Agency