In Indian culture and tradition, flowers hold a unique importance. Gajra is usually a garland of jasmine flowers but today has many varieties and includes even marigold and rose. As an Indian woman you must have seen the gajra adorning the hair of many a women on religious occasions or marriages. And you may be contemplating about wearing one too. Flower in hair have their own charm and you might just be falling for its charms.
But if you thought the ways to put gajra in your hair are limited, think again. We show you some great and refreshing gajra hairstyles to compliment all your traditional outfits. These can be worn on a variety of occasions as well. If you already love the gajra and wear it often, you would love these new ideas. If you are a newbie, this post will get you excited enough to try the gajra on the next occasion.
Gajra with Bun Hairstyle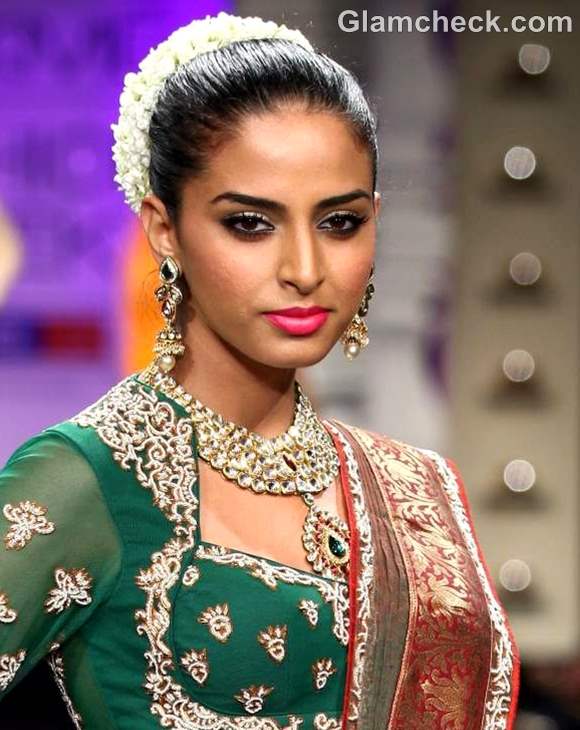 Gajra Hairstyles for all Occasions
You can simply wrap a gajra around your most basic of buns. Better yet, try a braided bun for some texture and use a white marigold gajra. You can always use bobby pins to hold the gajra in place.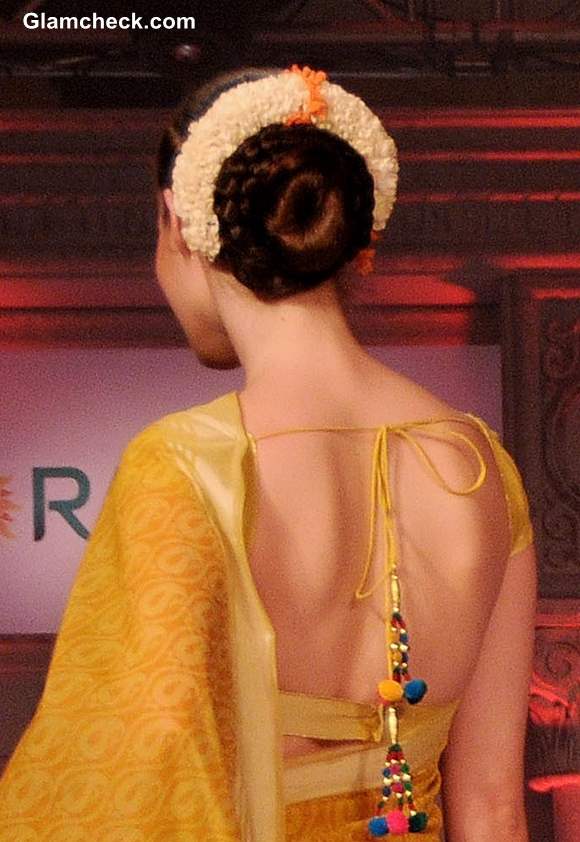 Gajra Hairstyles with Bun
Try making a variety of fancy buns of varying varieties and complement the bun with your gajra. You can use a jasmine gajra or one with a few rose highlights.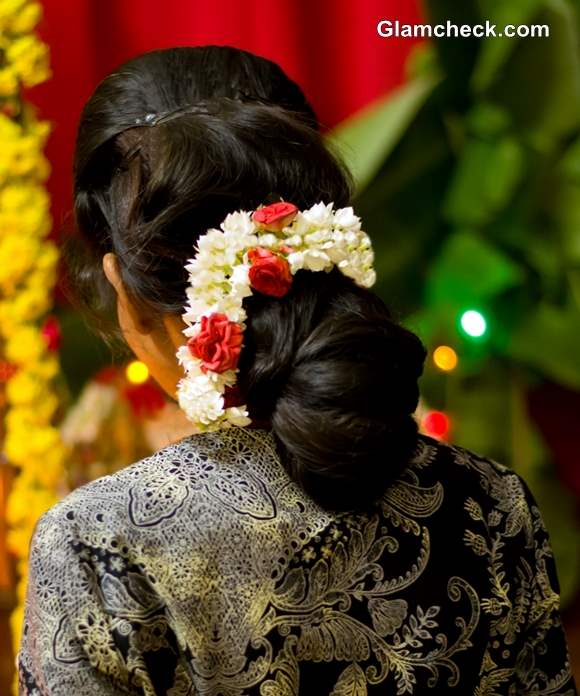 Gajra Hairstyles Bun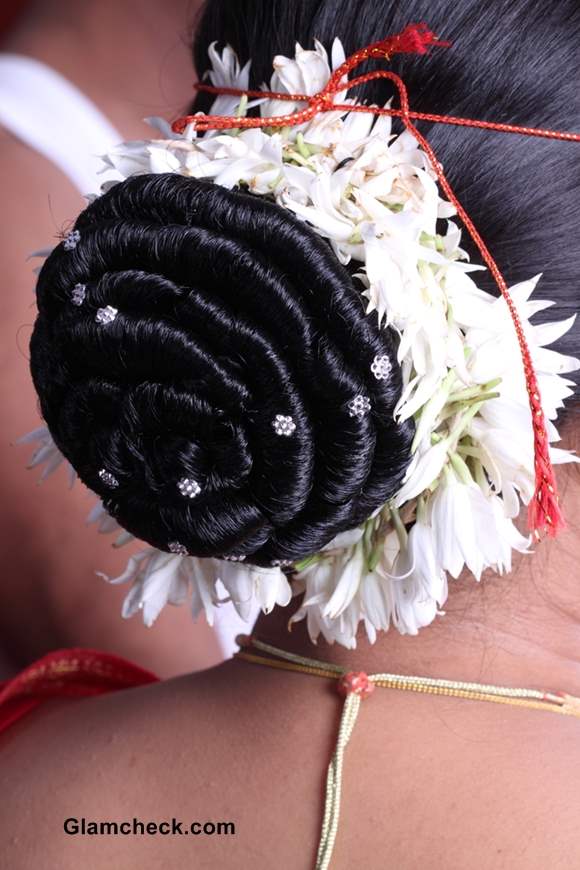 Traditional Gajra Hairstyles
If you are a big gajra fan, you can use several garlands at once to make an elaborate style at the back of your head. It will surely be a statement hairstyle and show off your love for flowers in hair unlike any other.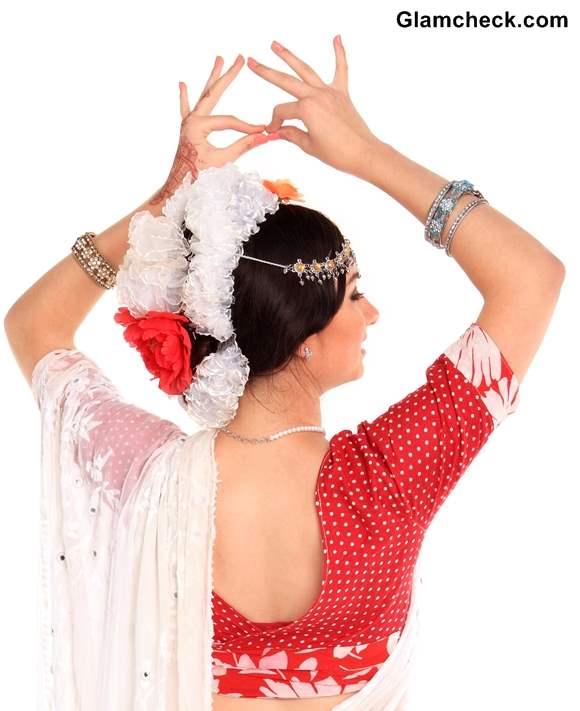 Gajra Hairstyles Indian Women
This one can be managed well even with shorter hair, only requires a lot of bobby pins. 
Gajra with Braid
The braid is a common hairstyle here in India but it has recently caught fashion's fascination worldwide. So how do you bring together fashion and tradition? Choose a gajra! If you have a long braid or even using a 'parandi' a gajra will be a great addition. Simple wrap two-three garlands, in succession as if you were wrapping around a bun ( as shown in picture). A refreshing take at the braid and you don't have to stick to jasmine gajras only.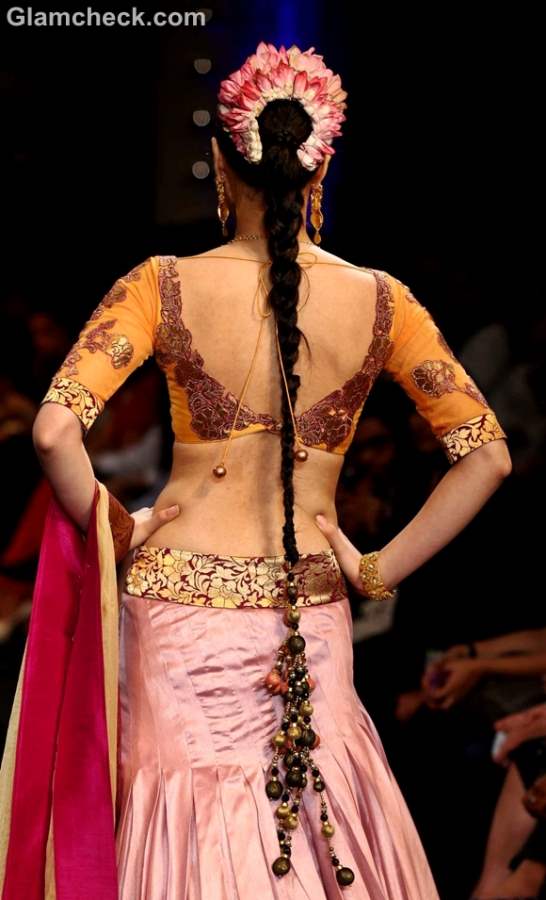 Gajra with Braid
You can pin several strands of gajra at once, at the beginning of your braid.  Let you braid stay at the back and take a few garlands and bring them on one side over your shoulder to the front.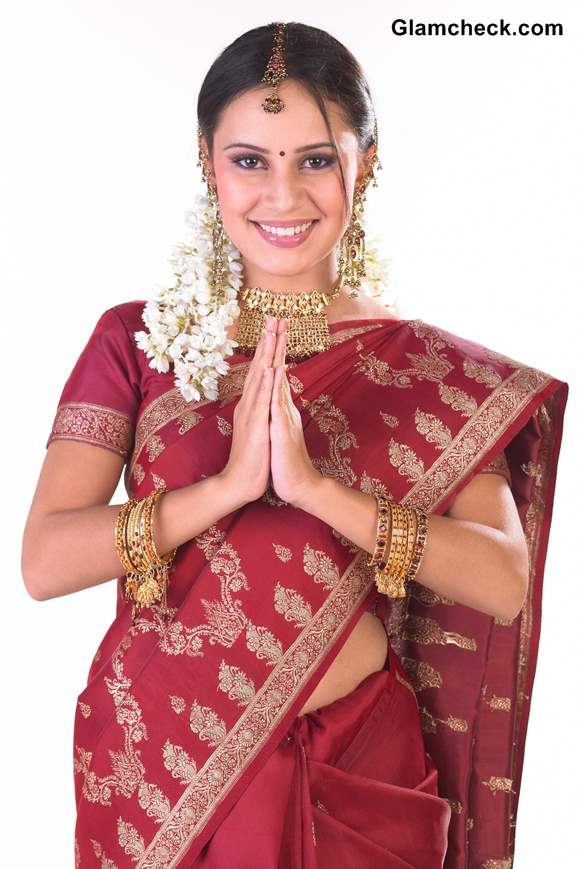 Gajra with Braid Hairstyle
For a casual hairstyle, you can braid your hair loosely. Then pin two thin jasmine gajras in a u shape. Extremely comfortable yet beautiful hairstyle.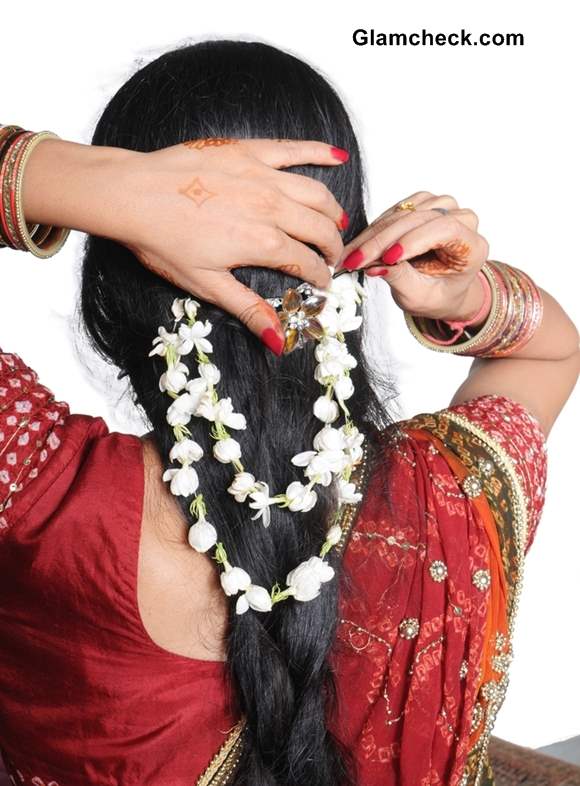 Gajra with Braid 
Gajra with open or half-open hair
You can also add gajra to open or half-tied hair. So even if your hairstyle is not elaborate, the gajra can make it dressier.
Pin several jasmine gajra strand in your hair, an inch or two above the nape of the neck. Bring all your hair as well as the gajra strands forward on one side of the shoulder. Don't forget to add a maang tikka.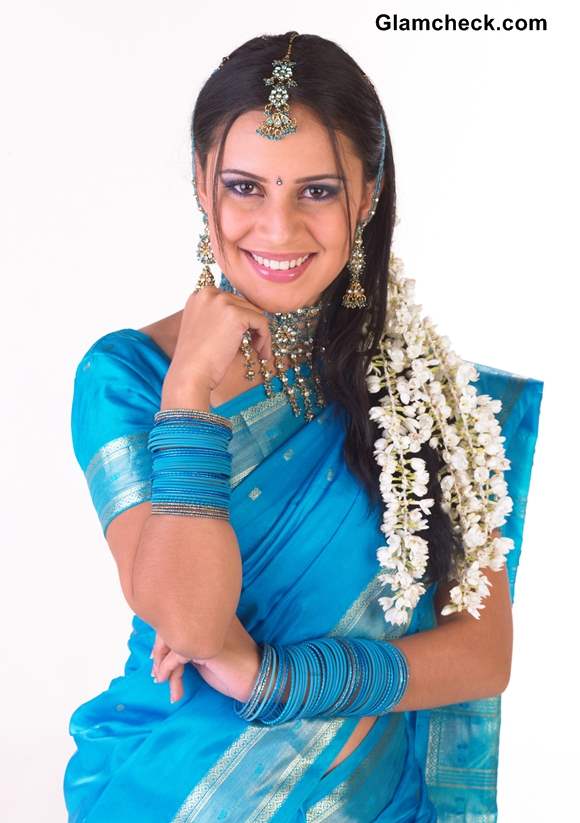 Gajra with Open Hair
You can half tie your hair, or pin it at the centre back of your head. Add gajra garlands to hide away the pins in style and add volume and adornment to your hairstyle. This hairstyle looks great with a side part.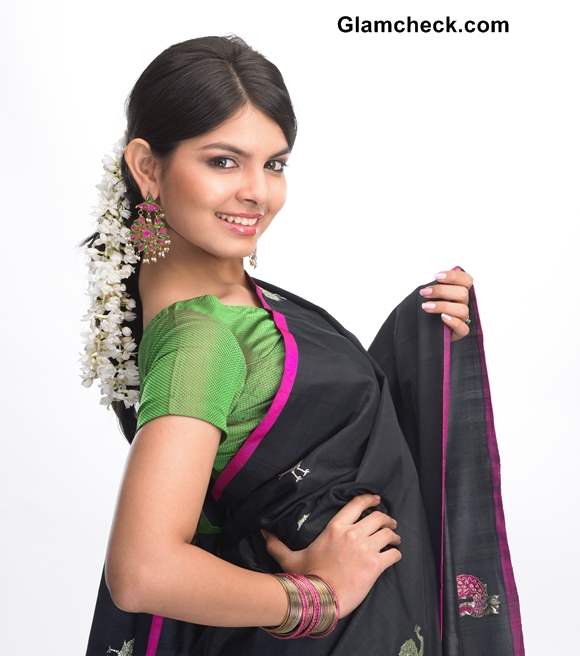 Gajra with open or half-open hair
Lastly, for those who do not love to part their hair. Simply brush all your hair and pull them back and pin in the centre of the crown of your head. Add gajra garlands shorter than your long hair length for a very laid-back traditional style.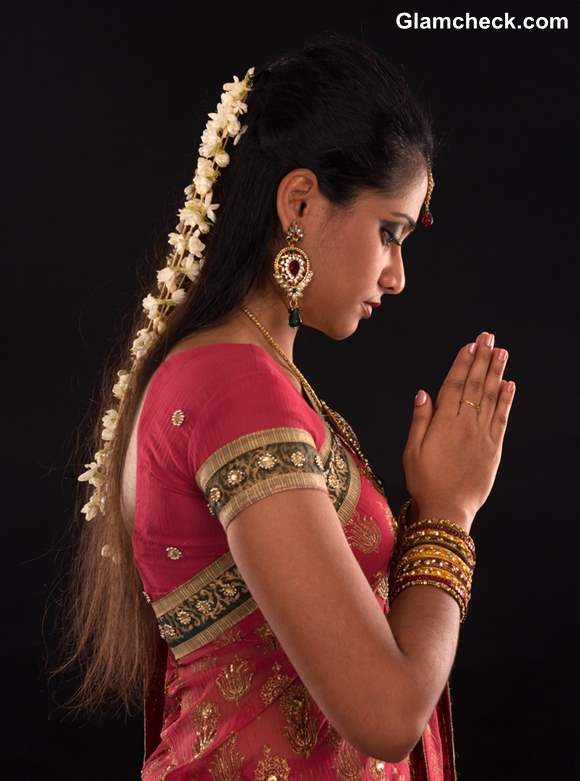 Gajra with half-open hair
So, how do you feel about the gajra now? It is not just the sweet fragrance that lures us but also its perennial beauty when adorned in hair. So, ready to try these gajra hairstyles? We bet you are!  
Image: Shutterstock