Internationally-acclaimed designer Anupama Dayal made a statement with a presentation from her label ANUPAMAA on Day 3 of the ongoing Wills Lifestyle India Fashion Week Spring/Summer 2013 in Pragati Maidan, New Delhi on October 8.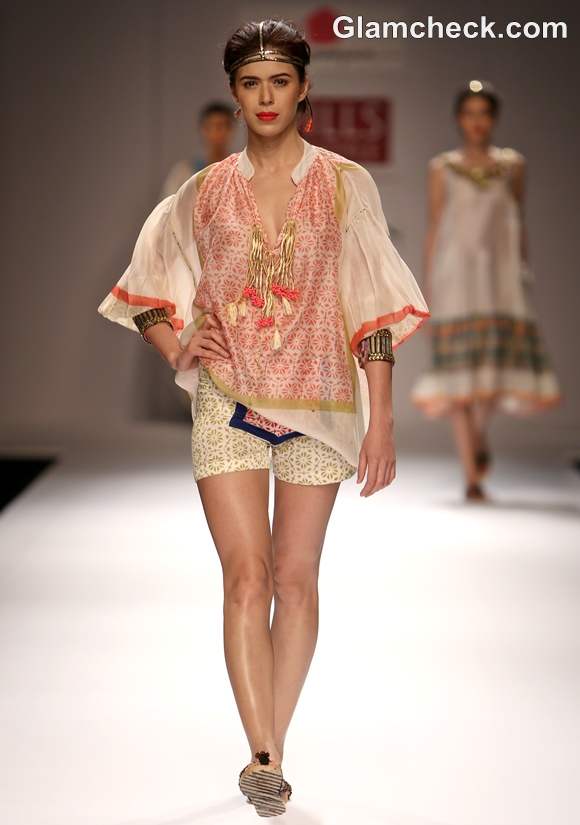 WIFW S-S 2013 Anupama Dayal Day 3
She's responsible for introducing the very sassy bikini saris to Indian fashion. Of course, you need a rocking bod to pull that off and rather than have women diet incessantly to achieve a size zero status so they can wear her clothes, the conscientious designer has put together a range that complements fuller figures.
Anupama declared that being anorexic just to fit into runway fashions was no way to live life, but that rather than blame the individual entirely she wanted to take a stand and design couture that flatters every kind of female form.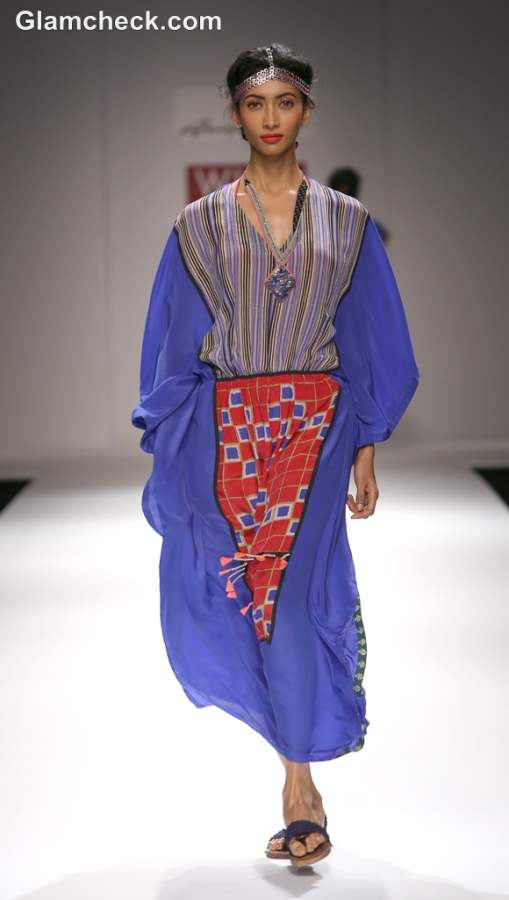 WIFW S-S 2013 Anupama Dayal show Day 3
Her collection at WIFW was flowy but still immaculately tailored to create smooth lines and chic silhouettes that full-figured women will love on sight.
She visited Egypt earlier this year and you can see the influence the rich culture had on her art, especially in the form of the Cleopatra-esque head gear that she had her models sporting.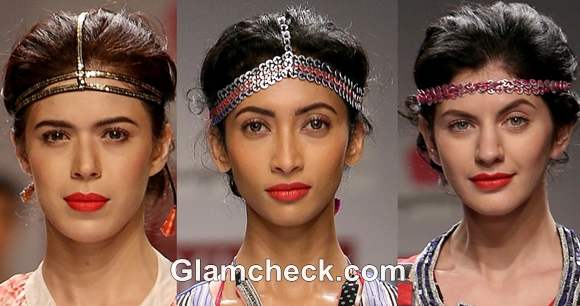 Egyptian Head gears WIFW S-S 2013 Anupama Dayal
Hair accessories and head gear like sequinned combs and scarves tied like turbans made up a large part of several ensembles, addind drama and an Egyptian touch.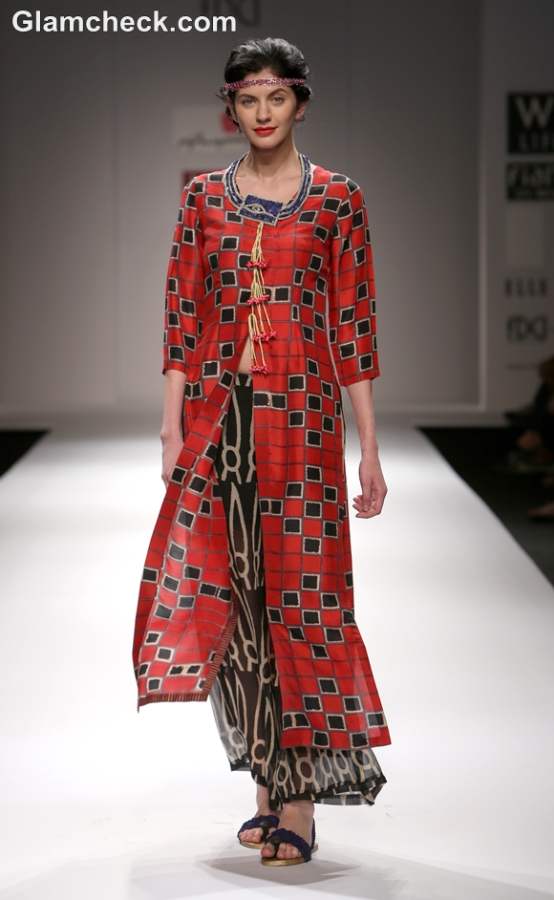 WIFW S-S 2013 Anupama Dayal show
Hand-woven fabrics that paid tribute to traditional Indian weavers played a huge role in several of her designs too. She made special mention of the ikat weavers of Orissa who inspired much of her work in this line.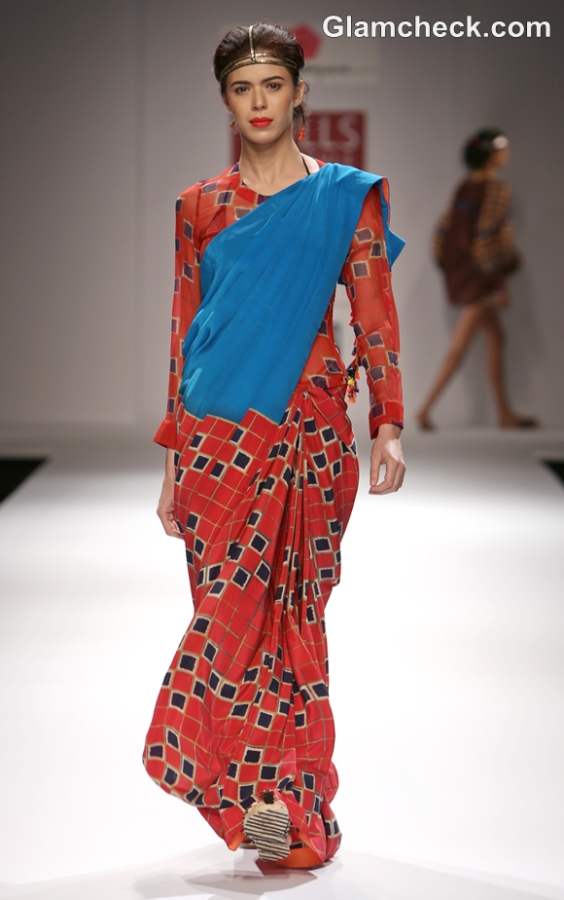 WIFW S-S 2013 Anupama Dayal collection Day 3
Her love for resort wear was apparent in the distinct mood that some of the outfits exuded – relaxed, airy and light. All the models wore the same flat, black sandals which further contributed to the resort-esque air.
Anupama's collection is lively and unique.
Indian Photo Agency