On day three of Wills India Fashion week, we witnessed a surprisingly convincing and beautiful collection by designer Gaurav Gupta. He aptly named the collection "In the Cathode" and brought an acidic and psychedelic collection the fore.
The collection was about neon collars as much as it was about the graphics that he used on white. But on top of it all, the collection seemed wearable even off the runway – even without all the drama of the neon lights as a backdrop.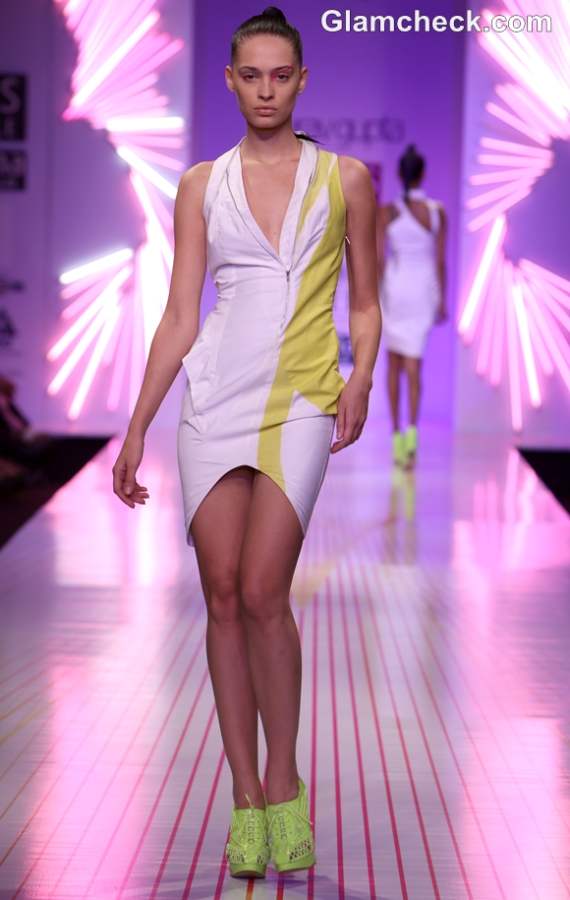 WIFW S-S 2013 Gaurav Gupta Collection
From thoughtfully constructed day dresses to comfortable jodhpurs, cigarette pants and tunics – the collection had it all. First we saw teaming of white with a dash of color neon and pastel blue with brown too.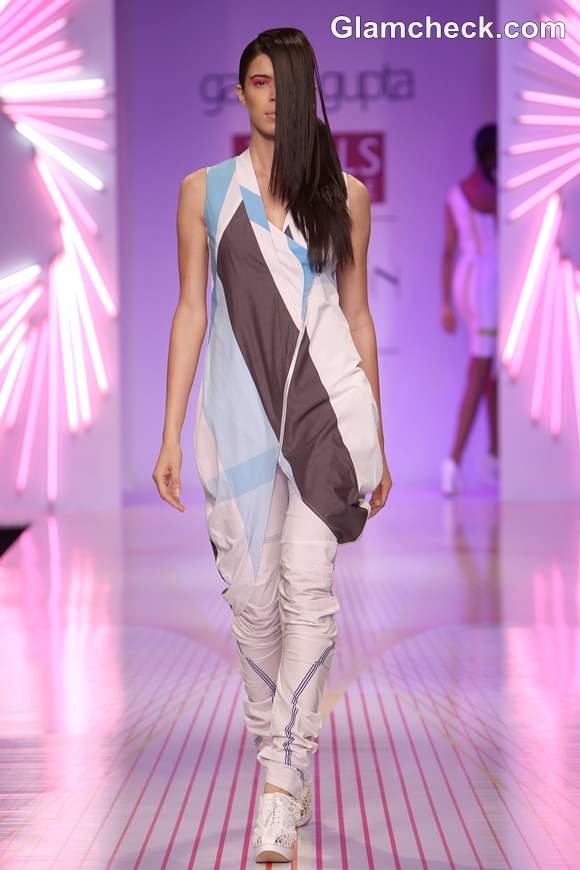 WIFW S-S 2013 Day 3 Gaurav Gupta Collection
But then the runway was infused with lurid garments so vivid that we wanted more.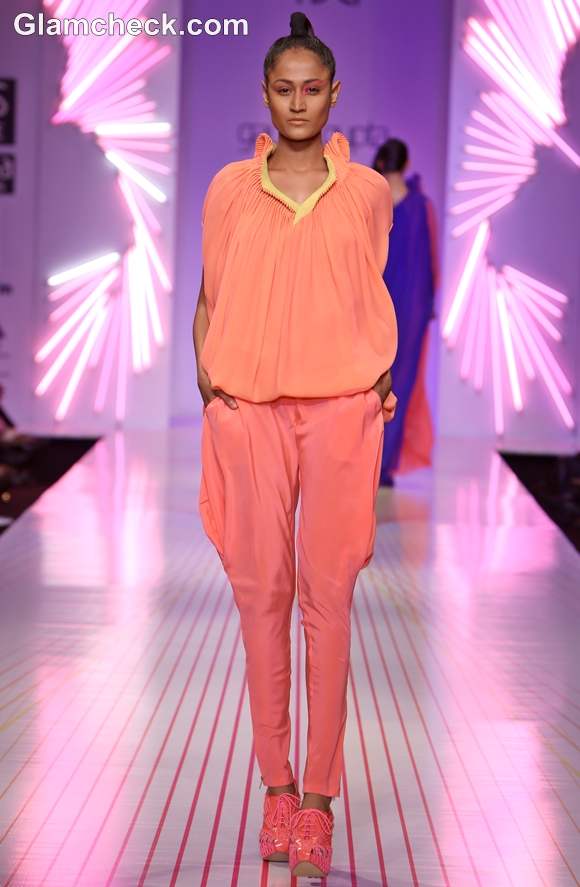 With tangerine, pinks and electric blue as the choice of color palette – the tailoring was sharp too with asymmetrical hemlines a key trend advocated by the designer.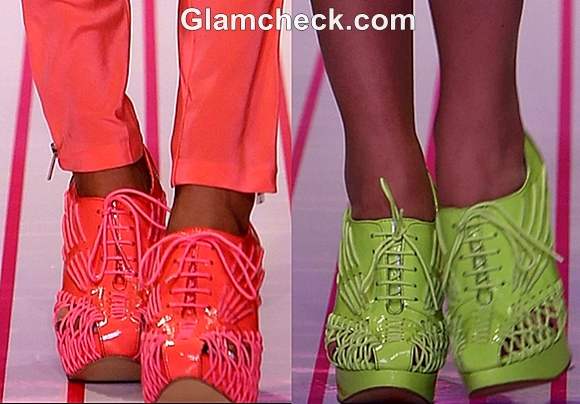 Neon Shoes WIFW S-S 2013 Gaurav Gupta Collection
The accessories too were dipped in pop colors with orange and neon green weaving detailing booties ruling the runway.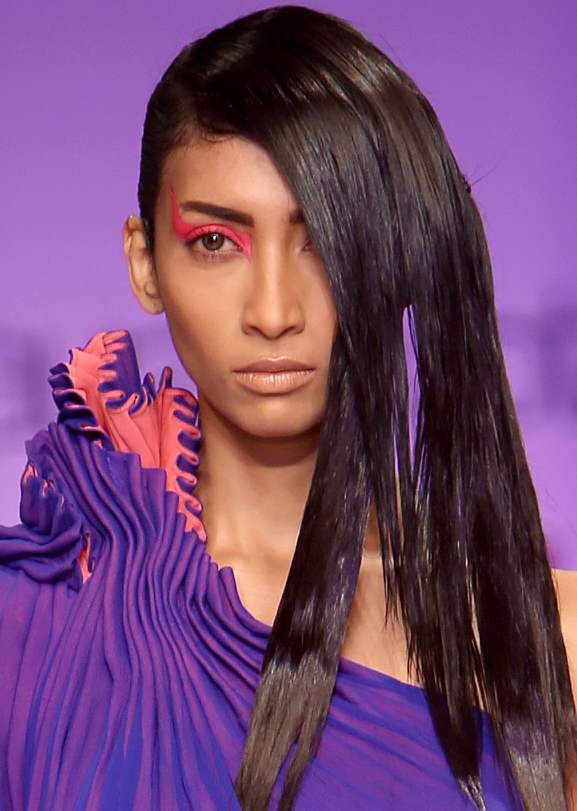 Neon eye makeup WIFW S-S 2013 Gaurav Gupta Show
The eye-shadows were bright, eyebrows were strong and hair were either tied up in a slick bun or styled straight on one side.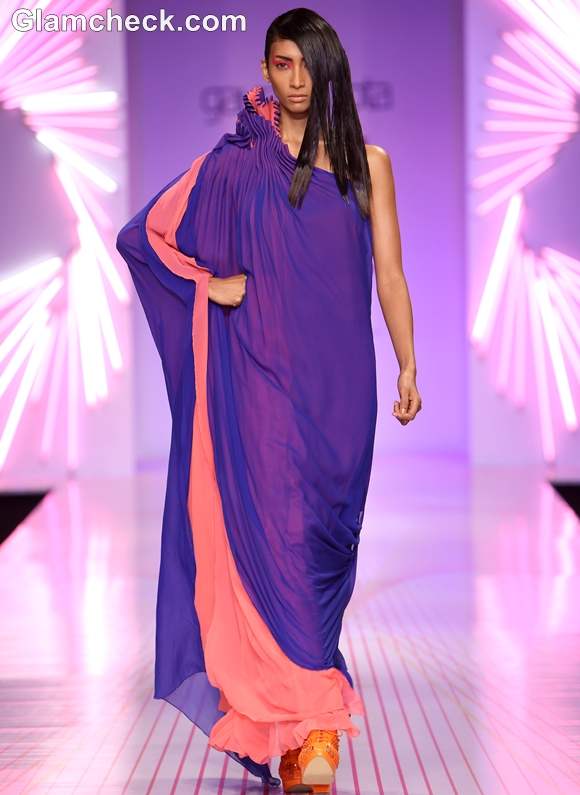 WIFW S-S 2013 Gaurav Gupta Neon Collection Day 3
A sheer fluid colorblock maxi with gathers against a more structured and modern white printed fishtail maxi with orange angular stripes both formed integral parts of the collection.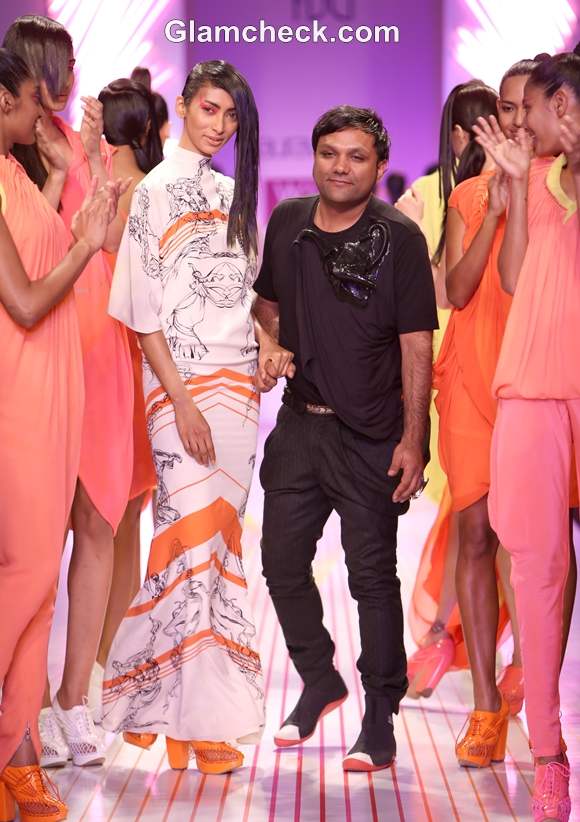 WIFW S-S 2013 Gaurav Gupta neon Collection Day 3
The collection was commendable and it gives promise of a happy and bright summer ahead.
Indian Photo Agency