Wills India Fashion week on its third day witnessed a very unique collection by Gaurav and Ritika. The duo titled their collection ebb and flow, transforming the drama of ripples, twirls, erosions and patterns created by the ebb and flow of tides into poetry that you could wear.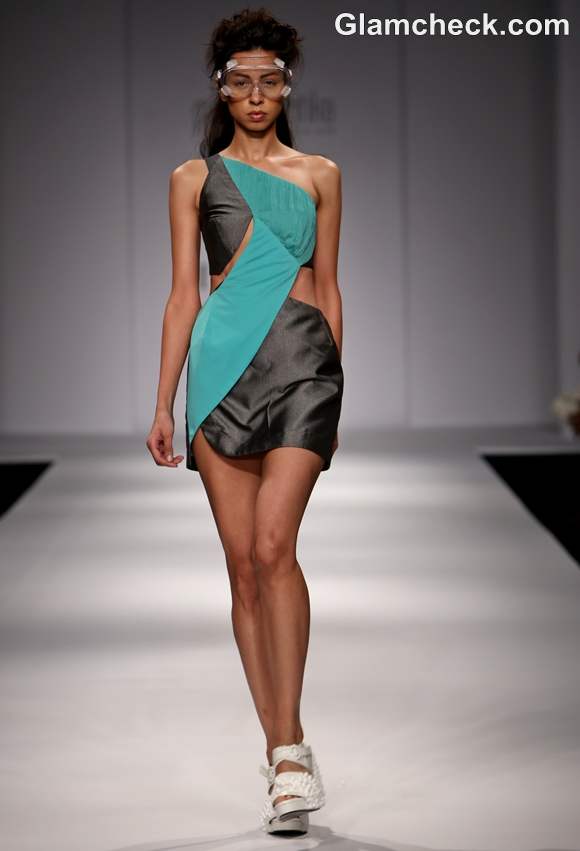 WIFW S-S 2013 Gaurav andRitika collection Ebb and Flow
The color palette of the collection aptly was soft with pastels like teal and gold and more pronounced with black. The waist was bared with construction of many garments along those lines.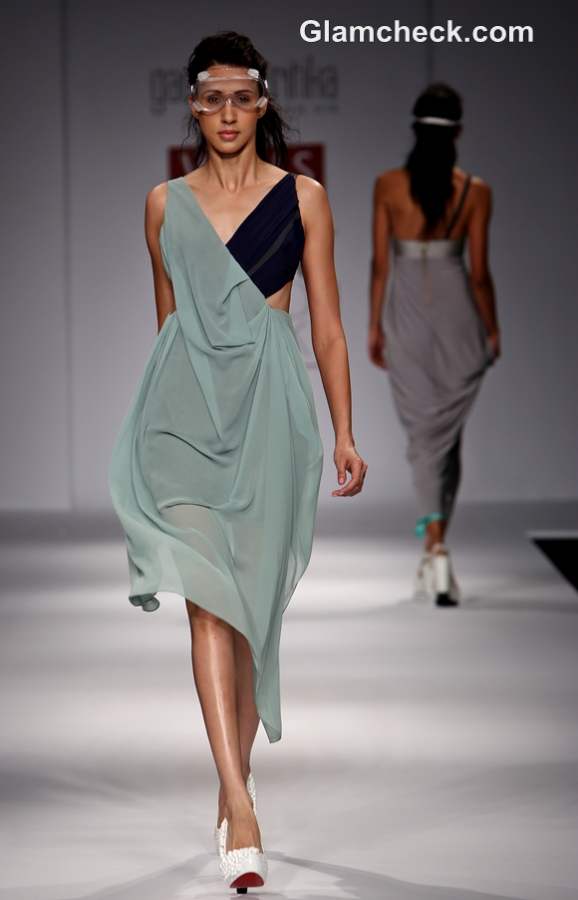 A V neck dress in black and teal mixed a sheer fluid panel with an otherwise fitted silhouette.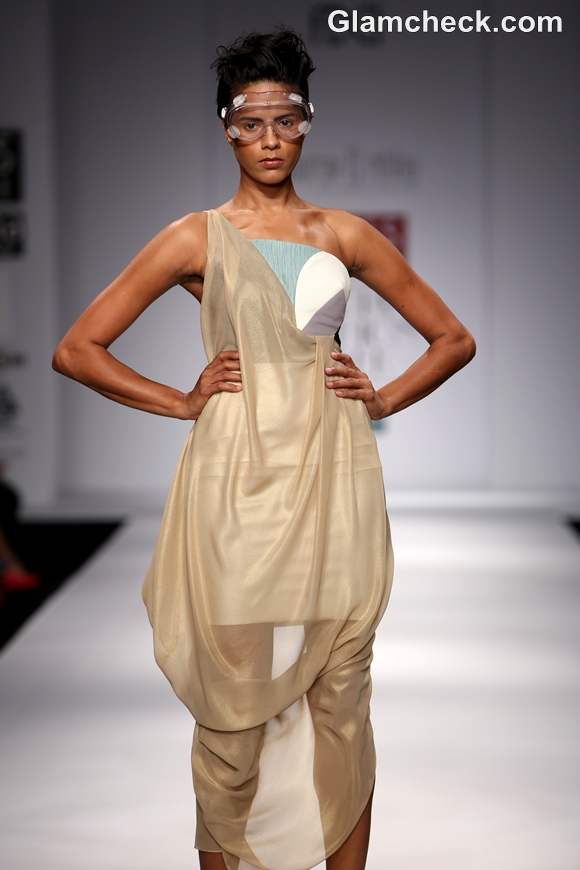 The romance of the sheer did not end there, with even gold sheer panels on the body moving like actual tides as the model strutted down the runway.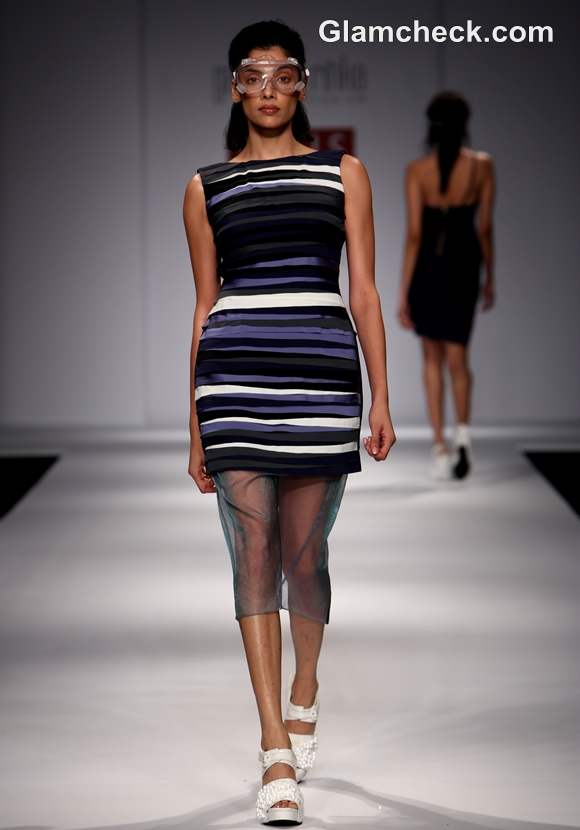 As the collection can be termed composed an elegant, the same could not be said for the accessories.
In fact, the accessories were quirkier and fun – with each model at the runway sporting acetate scuba diving glasses.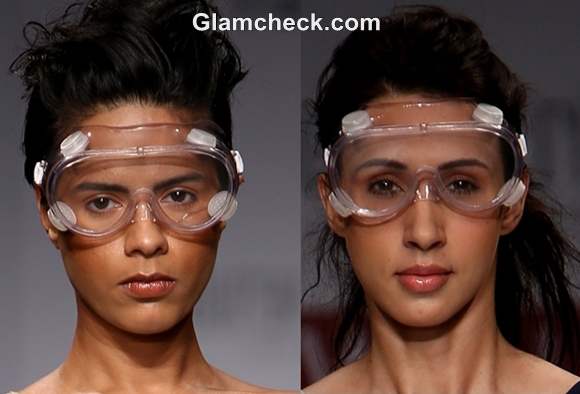 Scuba diving glasses WIFW S-S 2013 Gauravand Ritika show Ebb and Flow
The surprising part it did not take away the attention from the clothes but only added to the detail.
The pumps and open toe platforms featured were white, with pearls adding a textural quality.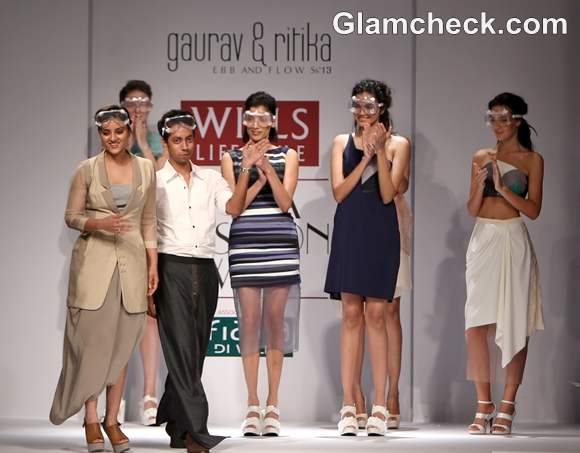 As the duo arrived to take a bow, the scuba glasses adorned their heads too. After Kanye West popularized shutter shades for party regulars – can this be the newest addition to funky chic while clubbing?
Indian Photo Agency