Designer Abhi Singh put on a mesmerising show at the Wills Lifestyle India Fashion Week Spring/Summer 2013 at Pragati Maidan, New Delhi on October 9.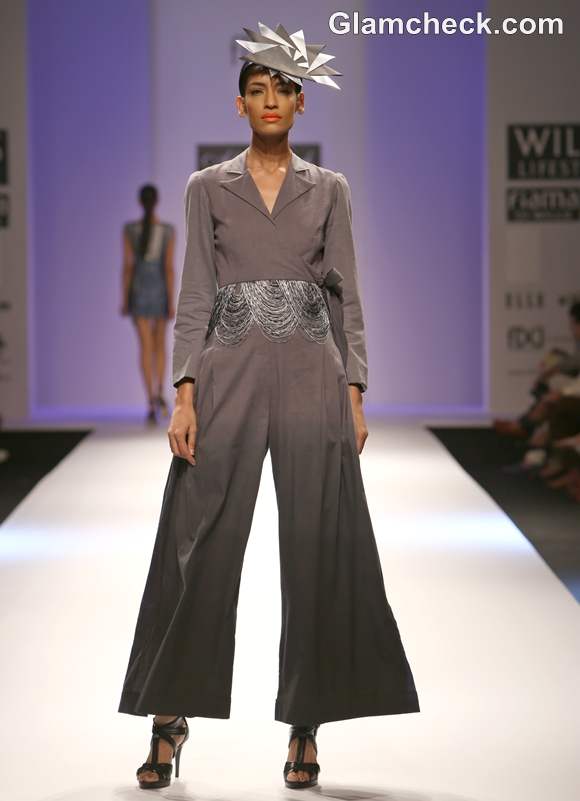 Abhi Singh on Day 4 of WIFW S-S 2013
Abhi stated that he drew inspiration for his collection from "monolithic skyscrapers".
As you might expect, there were distinctive silhouettes in stolid greys and black, but they were unpredictably interspersed with blues, reds and yellows.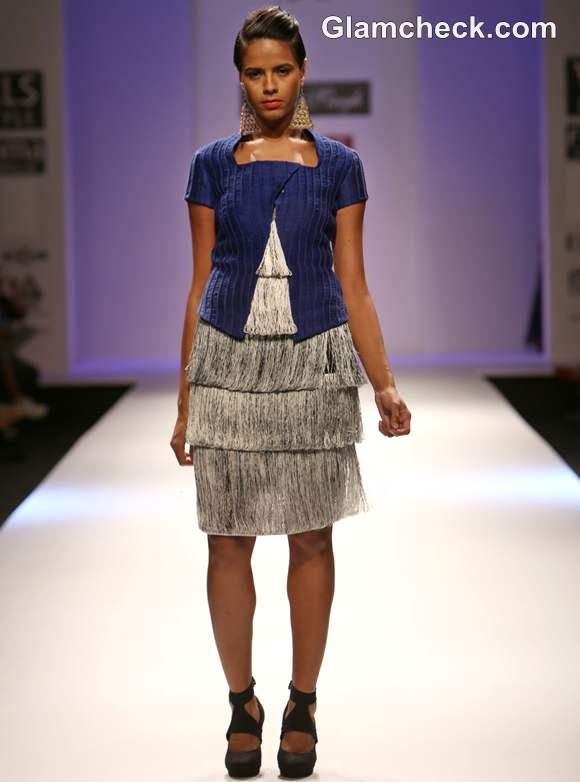 WIFW S-S 2013 Abhi Singh
He resorted greatly to tassels and draping to render a bold and visually energetic interpretation to the ensembles.
Abhi Singh WIFW S-S 2013
The accessories bordered on the theatrical with exciting heels and statement jewellery taking the lead. Off-beat handbags and dramatic head gear too made an appearance with a few outfits.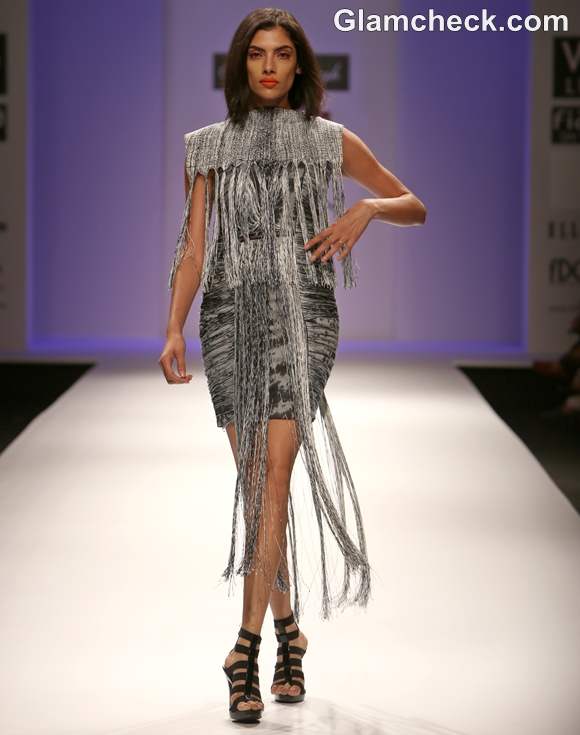 Abhi Singh collection WIFW S-S 2013
It's not an easy task to make inanimate things come to life through fashion. It requires immense talent and innovation which Abhi must have in great reserves since his collection captured exactly the majesty of skyscrapers, and the sober strength and crude elegance of concrete.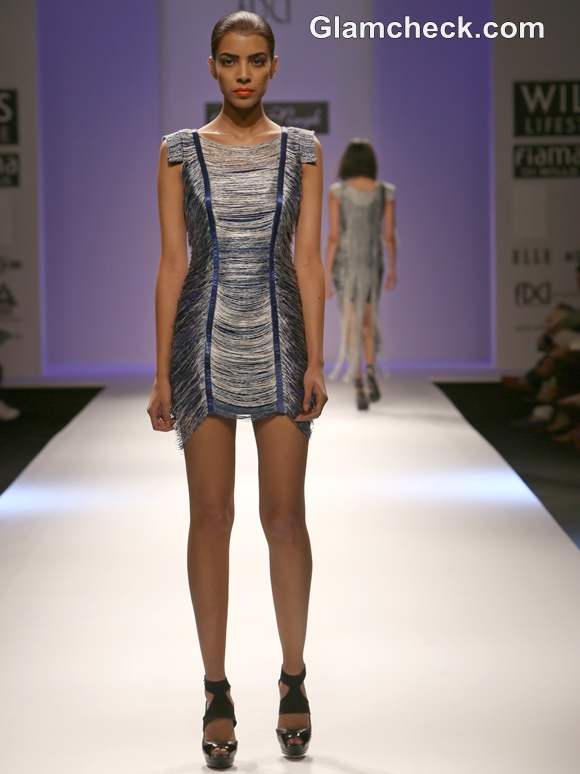 He didn't miss out on the distortion of city life either as some of his designs portrayed a fragmented cohesion that is the undercurrent of any teeming metropolis today.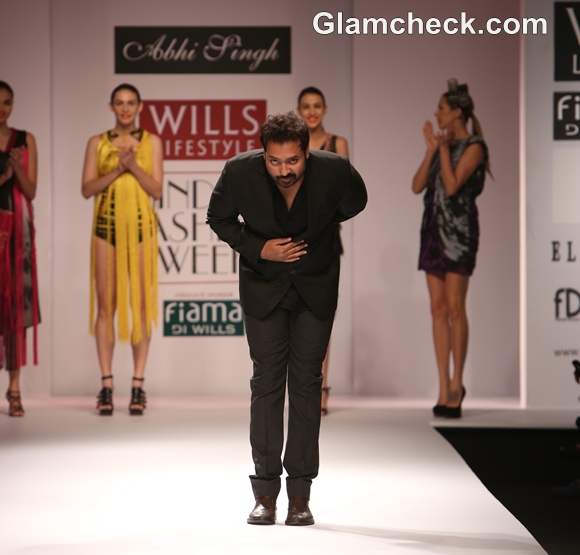 Abhi Singh WIFW s-s 2013 show
Several of his critics complained that there was no uniformity in style. But if you think about it, it is the very disparity that contributes to an accurate translation of city life. It is the beauty underlying chaos that captured Abhi's eye leading to this immensely poetic collection which may not be in everyone's taste but is art nevertheless.
Indian Photo Agency