Bollywood actress Richa Chadda, who you may have seen recently in the film Gangs of Wasseypur, took to the ramp at Lakme Fashion Week Winter/Festive 2012 on August 5 to grandly end Debarun Mukherjee's most spiritual collection yet, appropriately called Omnipresent.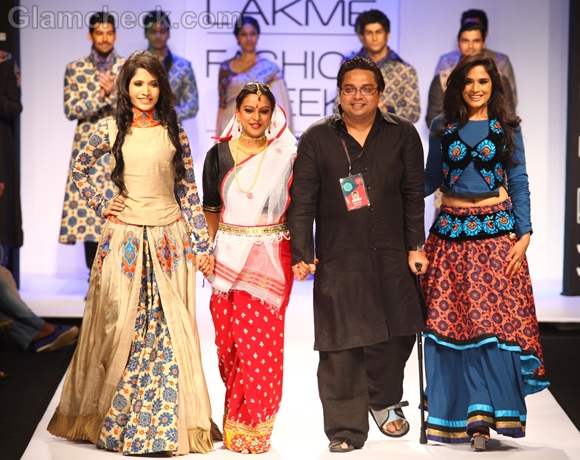 She showed off a dominantly blue ghagra which boasted an asymmetrical double layer in an ethnic print. The long-sleeved blouse that accompanied it boasted a black waistcoat with a print that matched the ghagra.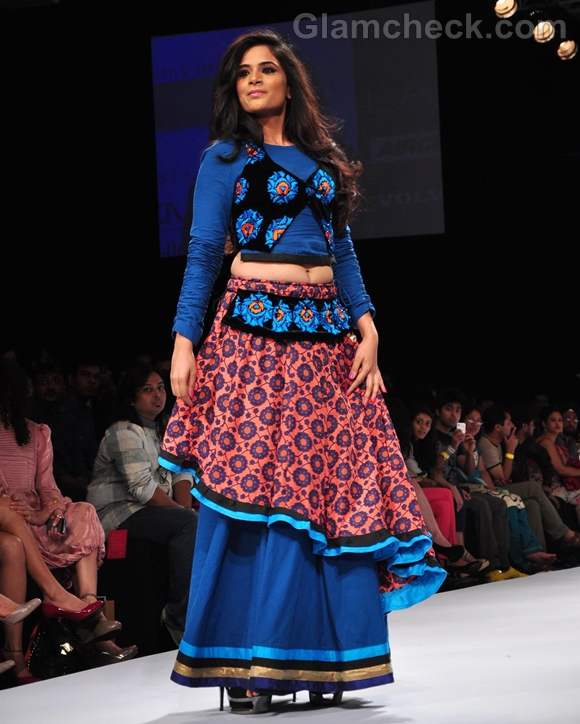 Mukherjee said he was inspired by the cosmic mind, obviously, but he was also inspired by something more earthly – Turkish iznik tiles. His collection exudes depth and serenity, all the while remaining very aesthetically appealing. There's something for everybody here, so you're sure to find an outfit you like even if Mukherjee isn't generally your cup of tea. 
Image: Lakme Fashion Week, Indian Photo Agency