Bollywood actress, TV star and entrepreneur Shilpa Shetty and her husband Raj Kundra announced the launch of the Gold plan by Satyug Gold in Mumbai, India on July 8, 2014.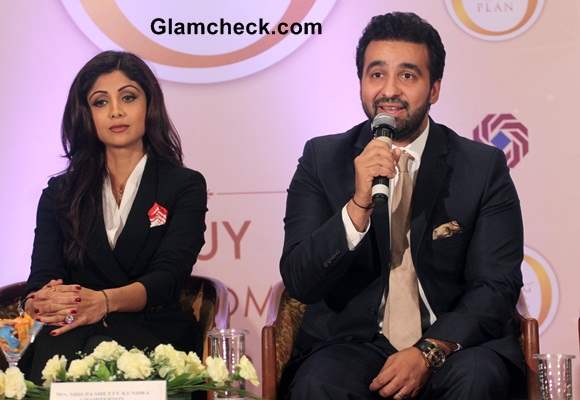 Shilpa Shetty Raj Kundra Announce Satyug Gold Plan
Shilpa's look was impeccable, as usual. Since it was a purely business event, her look reflected that vibe. She wore black pants, a matching blazer and a crisp white shirt.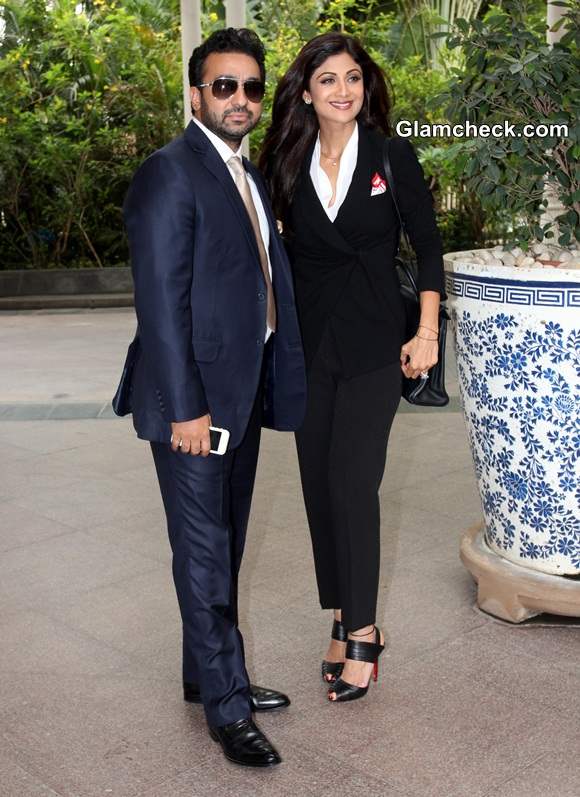 Shilpa Shetty and Raj Kundra Announce Satyug Gold Plan
A black handbag by Hermes Kelly and black heels by Christian Louboutin accessorized the outfit. There was nothing new on the hair and makeup front – she styled the look with the same loose curls, deep pink lippie, nude eye shadow and cat's eye sweep that she prefers.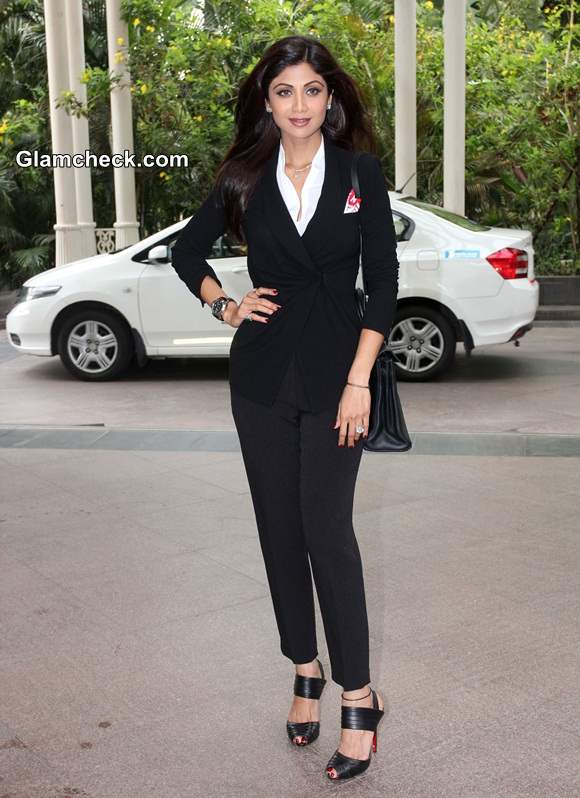 Shilpa Shetty in Formals 2014
The new plan announced by the power couple allows people to buy gold for a mere Rs. 50 a day. Apart from government taxes, no other fees are charged on the gold. Customers can enrol for this scheme on Satyug Gold's website.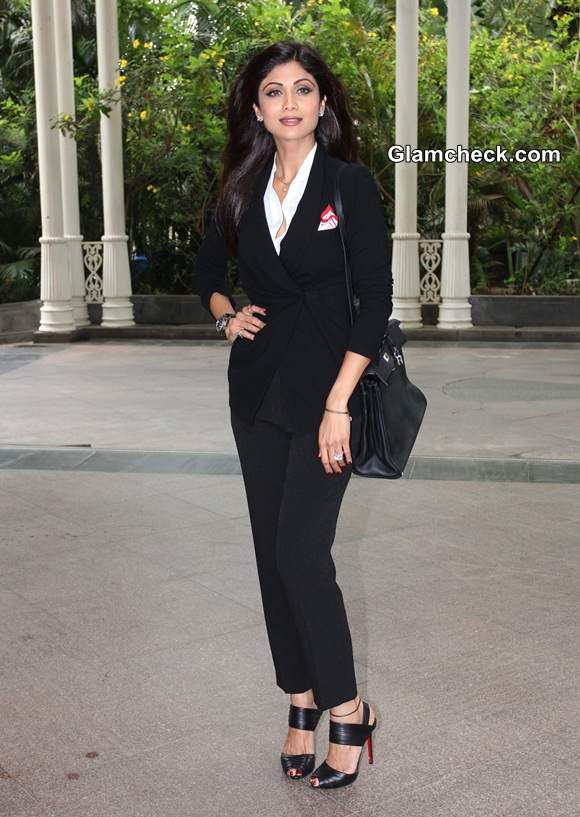 Shilpa Shetty in Formals 2014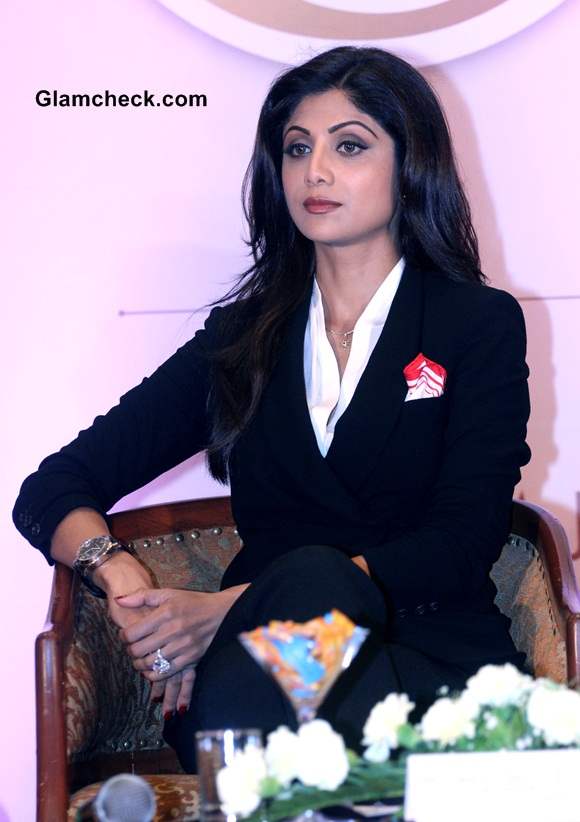 Shilpa Shetty 2014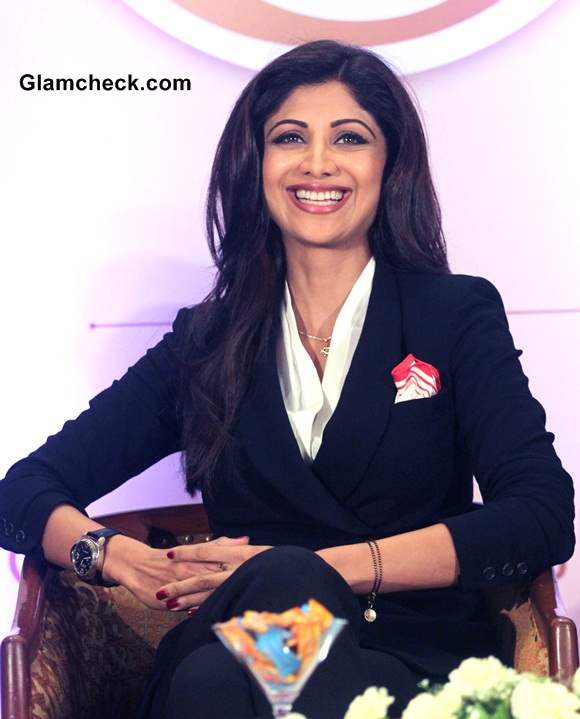 Shilpa Shetty 2014 Pics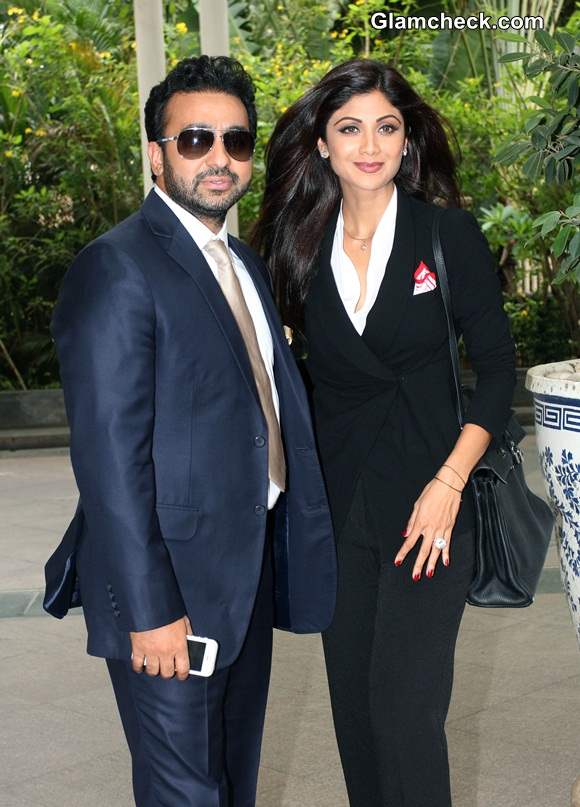 Shilpa Shetty Raj Kundra 2014 Pics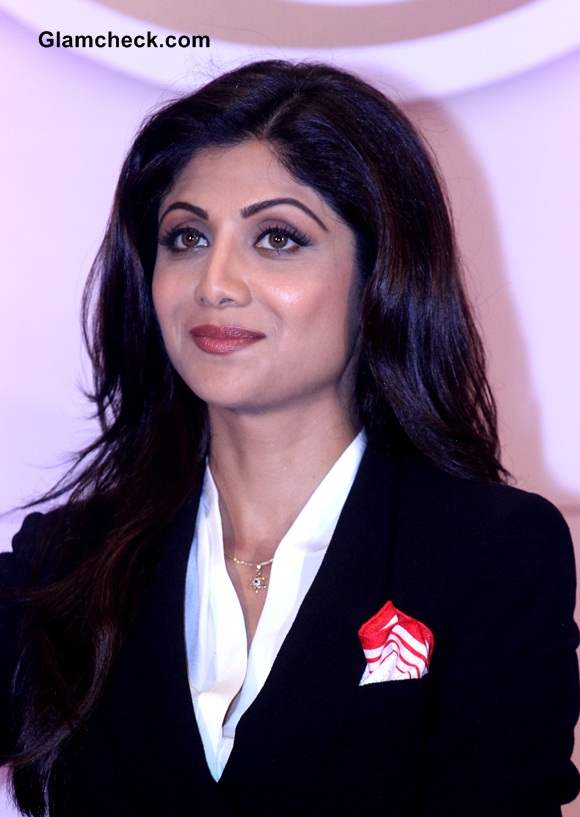 Shilpa Shetty 2014 Latest Pics
Solaris Images