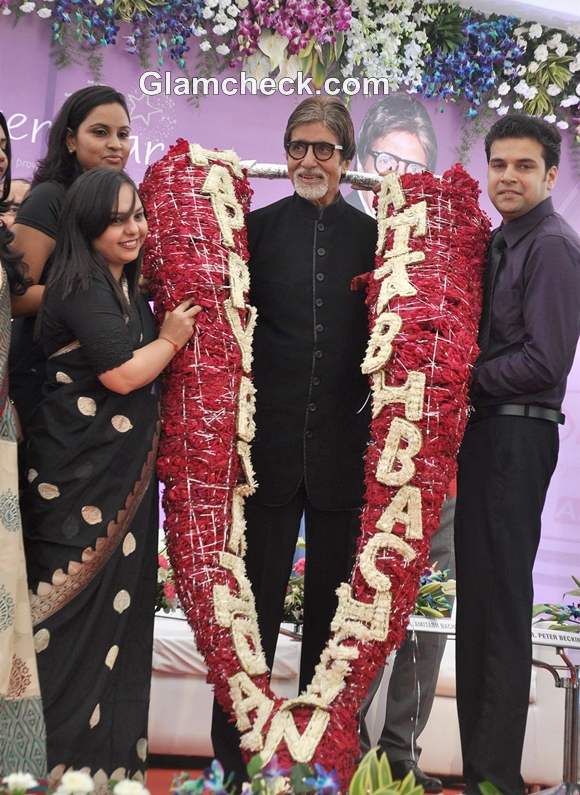 Amitabh Bachchan was present in Andheri to launch a Mobile Diabetes Unit named "Amitabh" by Silver Star, a charitable organisation patronized by the star himself and by Seven Hills Hospital on his 70th Birthday. These units will conduct free diabetes tests for the public.
Amitabh Bachchan looked dapper in a smart buttoned-up Bandhgala and a red kerchief. An enormous red garland was presented to Mr. Bachchan on his arrival.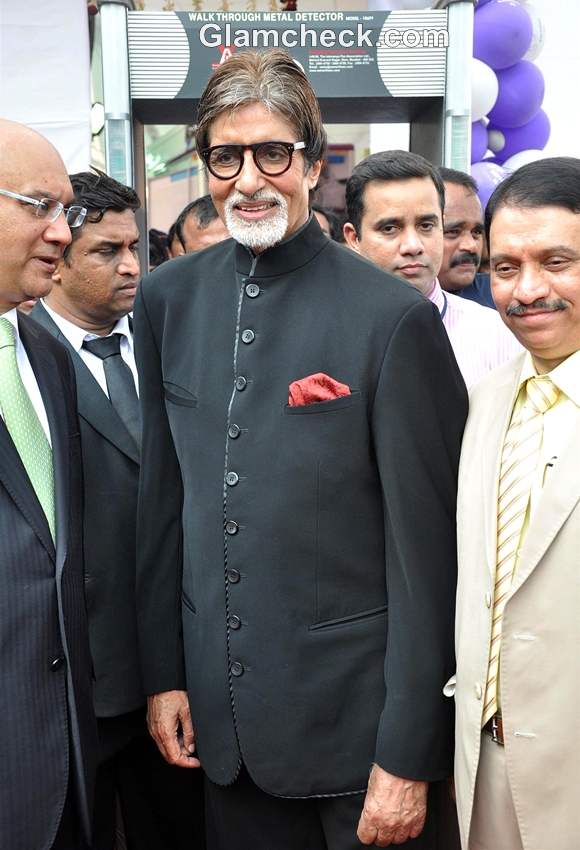 "Kindness, grace affection a warm smile put together and shaken, can prove to be the most potent love potion .. I am drenched in it ! Genuine affection can never be hidden … give it once and experience the results .. its no storm or cyclone, its a space emission!" tweeted Mr. Bachchan.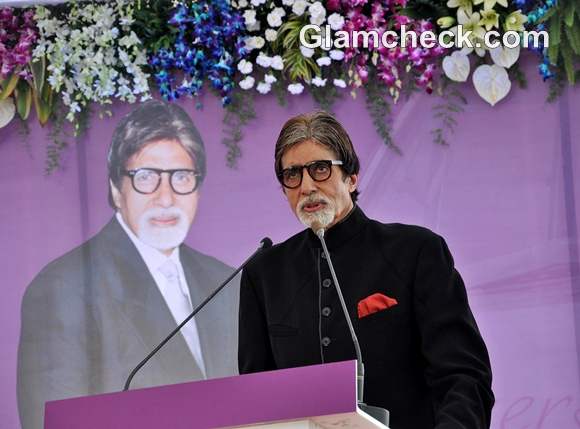 Amitabh Bachchan Launched Mobile Diabetes Van by Seven Hills Hospital on birthday
This was an event to create awareness about diabetes. Mr. Bachchan has always imbibed social causes and has helped charitable organisations.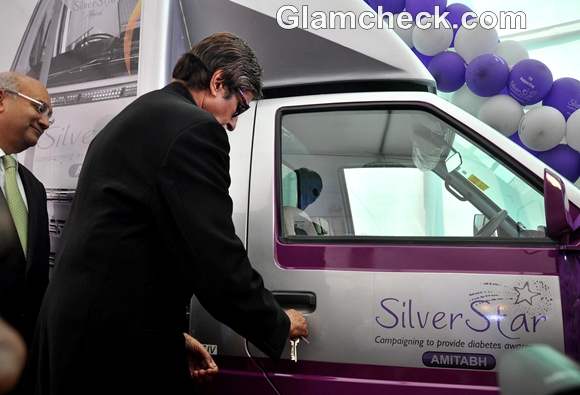 Chairman and Managing Director of Seven Hills Hospital, Dr. Jitender Maganti and Head of Radiology, Dr. Bhujang Pai were present at the event. Other eminent members like Keith Vaz, Member of Parliament, UK and Deputy British High Commissioner, Mumbai, Peter Beckingham also attended the event.
IANS