Did you like Deepika's beauty look as she unveiled the Diwali edition of Star Week magazine recently? We sure did. Her red lips and cat's eye makeup are a dream, but what's really cool about the look is that it is so versatile. You could sport it with equal ease at work, while running errands, hanging out with friends or going on a date. It could even qualify for a formal evening affair. What's more, it transitions beautifully from a day to a night look so it saves you oodles of time. That's already plenty of reasons to try out this makeup look and get adept at it. Here's how you do it.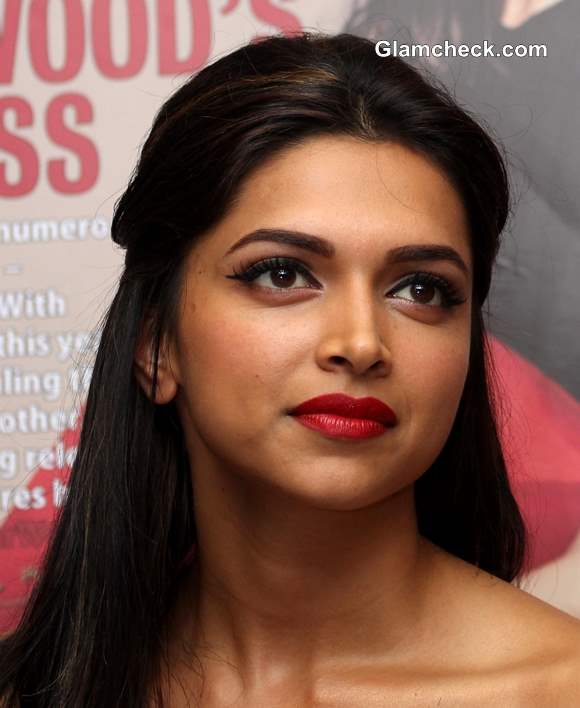 Deepika Padukone's Day and Night Sexy Diva Look
Start by cleansing, toning and moisturizing your skin. Then apply your foundation and primer. The latter in particular would work well with this look as the stark outlines of both the lips and the eyes will make your skin stand out so it is best that you do what you can to smooth things out. The primer will also ensure that your lipstick and liner stay on all day, plus it will make the colors more vivid.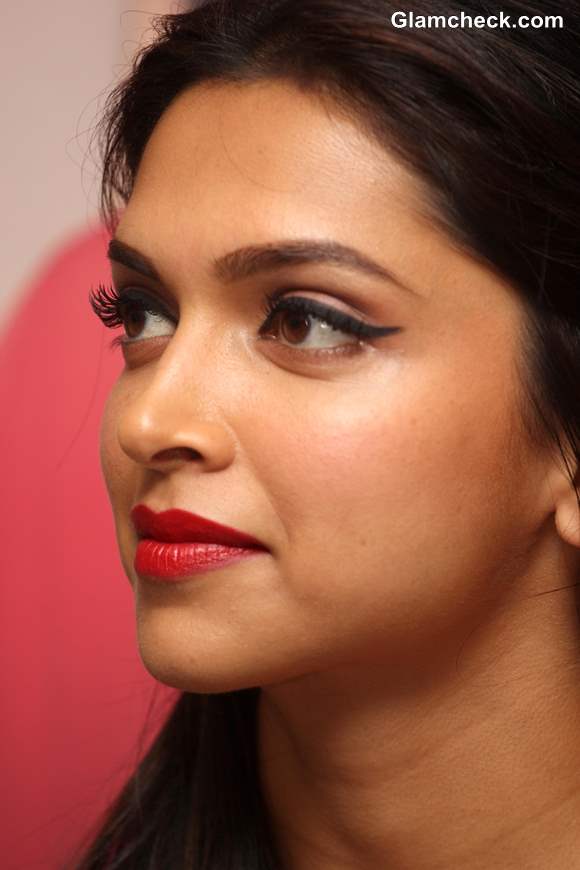 Deepika Padukone Winged eyeliner and red lips makeup
Let's begin with the eye makeup. Using a pencil or liquid liner, draw a thick line starting from the inside of your upper eye lid and extending all the way to the outside edges and just a little beyond to create the cat's eye sweep. Doing it in one clean sweep will make the look more intense. Repeat this step to get the required thickness.
Complete your eye makeup with a generous coat of mascara. If you are planning on wearing false eyelashes, do so before you apply the liner.
Finish off your beauty look with a red lippie that suits your skin tone.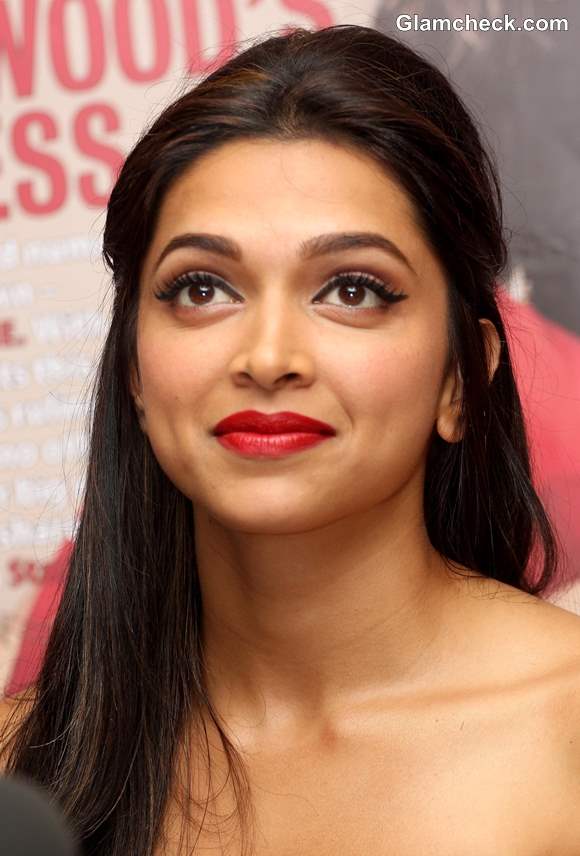 Deepika Padukone makeup 2013
Solaris Images