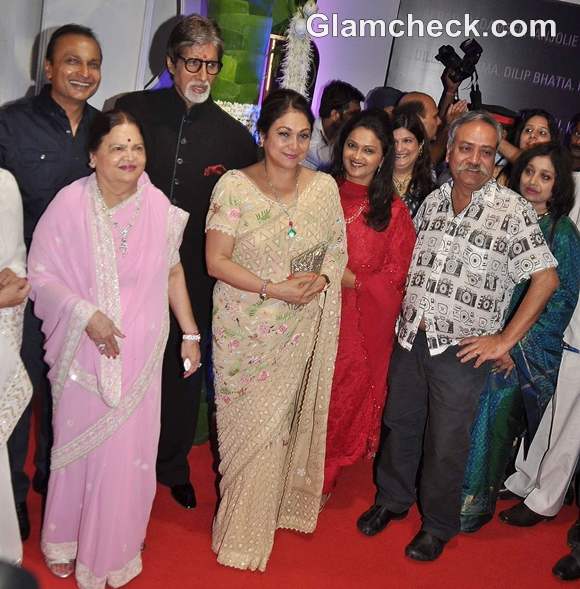 Tina Ambani and Kokilaben Ambani at B70 art show
An art show was organised at Nehru Centre in Mumbai named B-Seventy in honour of the Megastar Amitabh Bachchan which was inaugurated by Kokilaben Ambani.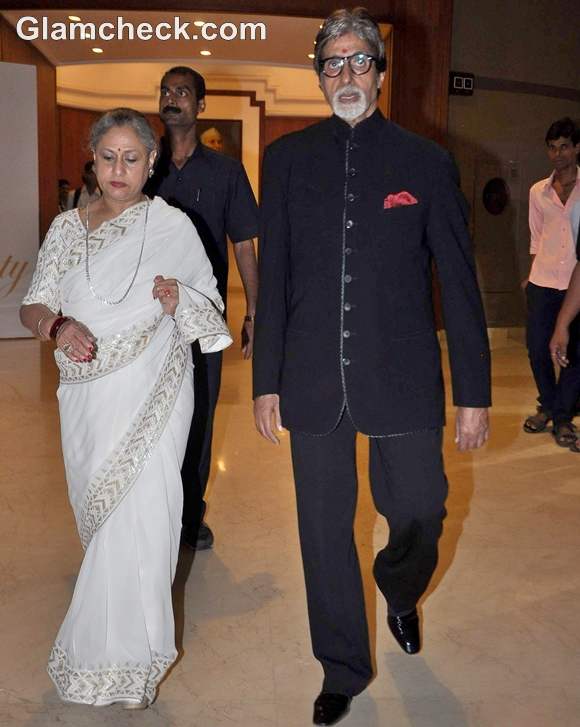 Amitabh Bachchan and Jaya Bachchan at the B70 Art Show at Nehru Centre Mumbai
Seventy leading artists of India presented their art which had one common theme- Amitabh Bachchan. Noted artists such as Anjolie Ela Menon, Satish Gujral, Akbar Padamsee and Badri Narayan formed a part of the 70 artists who participated in the art exhibition.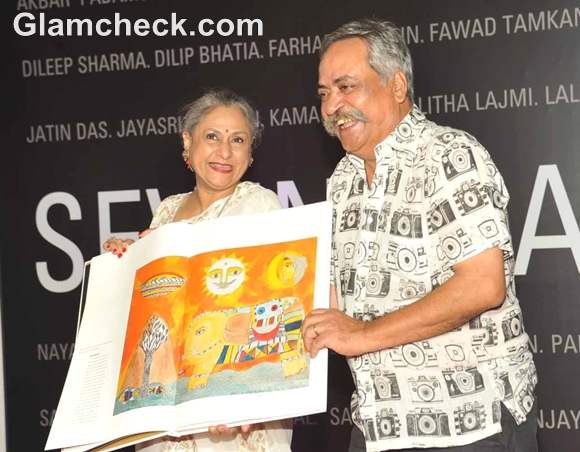 Installations to mix-media and paintings, the show covered every aspect of art inspired by the legend himself. From the noted sand artist Sudarshan Patnaik also gave a tribute to the star by creating his sculpture in Puri.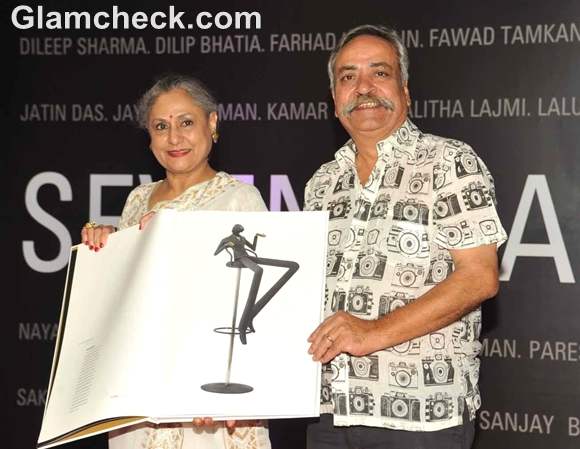 The art works showed contemporary images of the actor in various forms. The illustrations were a grand tribute to the actor who was overwhelmed by the pieces of beauty.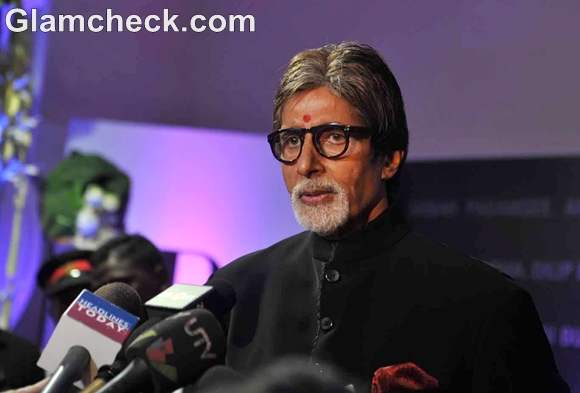 Amitabh Bachchan at B70 art show
The legend of Bollywood, Amitabh Bachchan wore a buttoned-up bandhgala and trousers. He was dressed impeccably in formals. Mrs. Jaya Bachchan chose to wear a white sari with a gold border.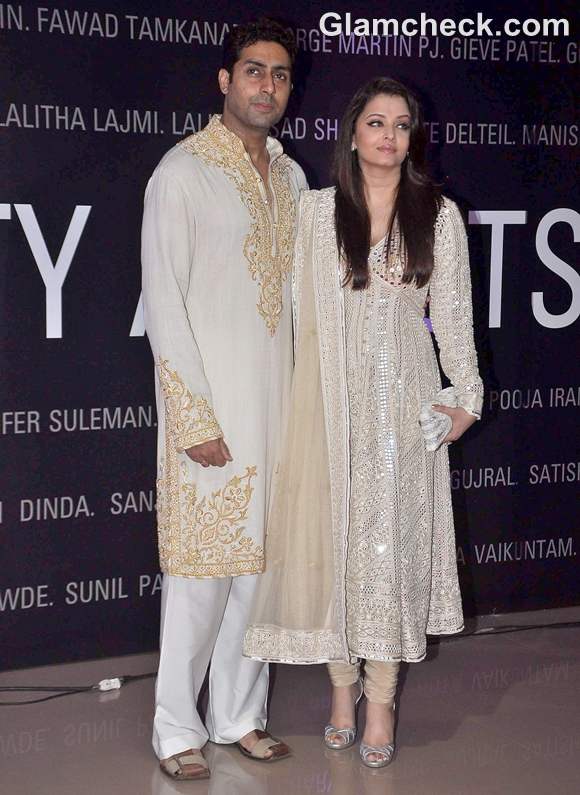 The lovely couple Abhishek Bachchan and Aishwarya Bachchan attended the event wearing their favourite designer AbuJani-Sandeep Khosla. Aishwarya worw a gorgeous mirror-worked Anarkali which draped her curves like a dream.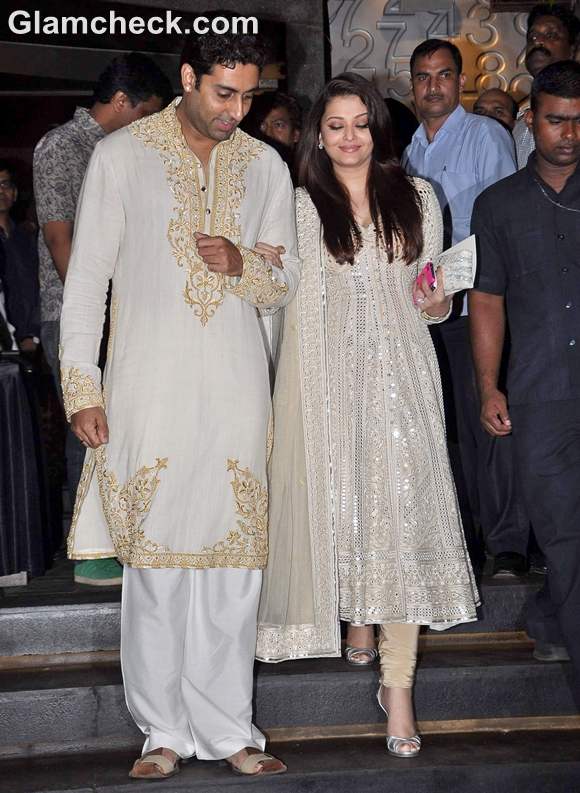 Aishwarya Rai and Abhishek Bachchan at B70 Art Show Nehru Centre Mumbai
The off-white Anarkali had asymmetrical yoke and vertical panels streamlining her frame. The white shoes and glittering clutch accessorized her outfit.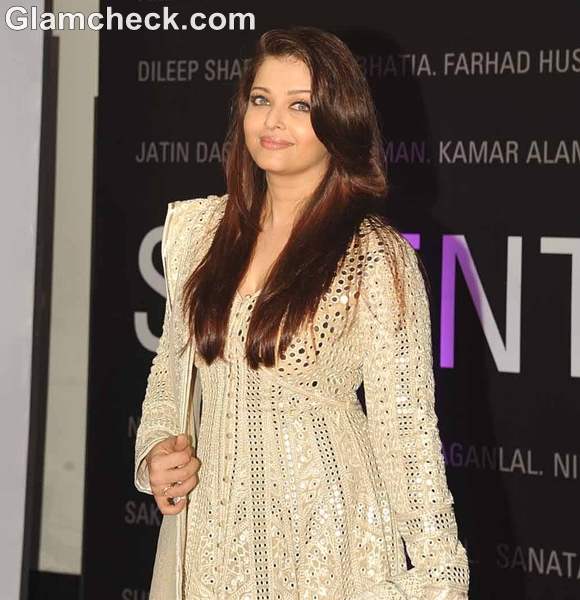 Aishwarya Rai
Her hair was left open to dust her shoulders; the eyes were accentuated with heavy black kohl and voluminous mascara. Winged eyes, peachy cheeks and luscious lips completed her look.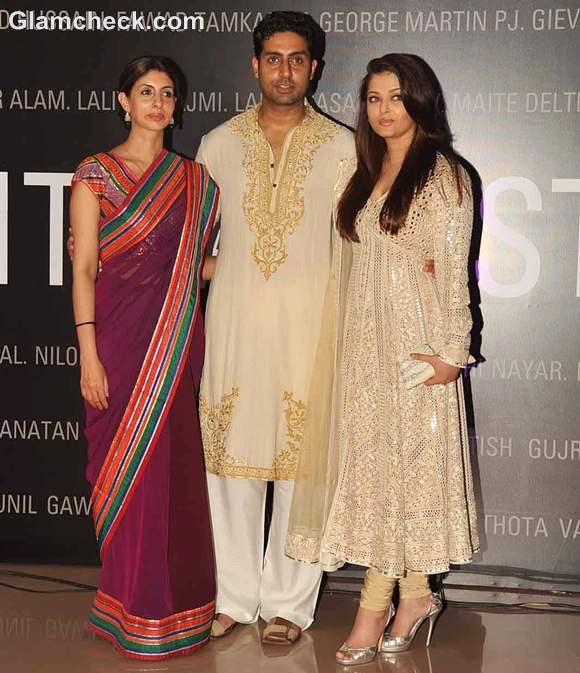 Shweta Nanda, Abhishek Bachchan and Aishwarya Rai at B70 art show
Abhishek Bachchan was spotted wearing an off-white kurta with intricate embroidery resembling the baroque art. Shweta Nanda also wore an Abu-Sandeep purple sari with orange and green border and decorative blouse to go with it.
There were many other prominent faces who attended the event. Anil and Tina Ambani were present with mother Kokilaben Ambani, designer Shaina NC, actress Madhoo, Mr and Mrs. Rai, Ila Arun, and Deepti Naval.
IANS