Miss Chopra impresses us yet again, no it's not her new movie promo it's her sense of style.  She manages to look pretty even when dressed so simply.
Style Identity
Casual Cool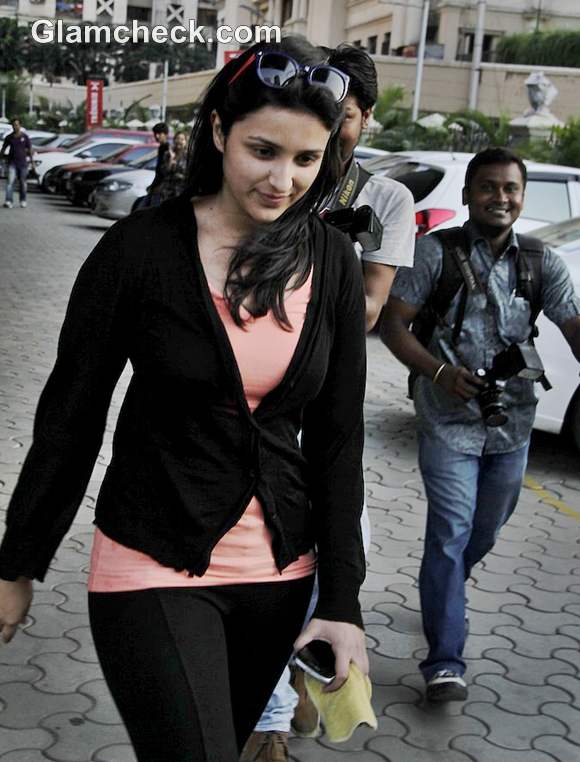 Parineeti Chopra AIYYAA show Cinemax Mumbai
She Wore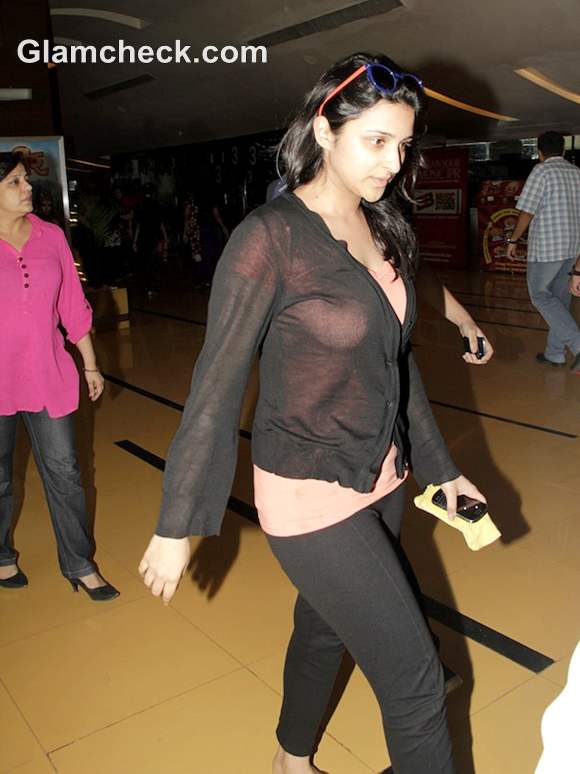 Parineeti Chopra without makeup casual look
We spotted the bubbly actress at Cinemax, Mumbai. Chopra junior smiled through her walk in a peach V-necked top layered with a black cardigan and trousers. She was there for a screening of the Rani Mukherjee starrer Aiyaa. Shades perched on her head and an elegant strut; she passed by the cameras with a pretty smile.
Hair & Makeup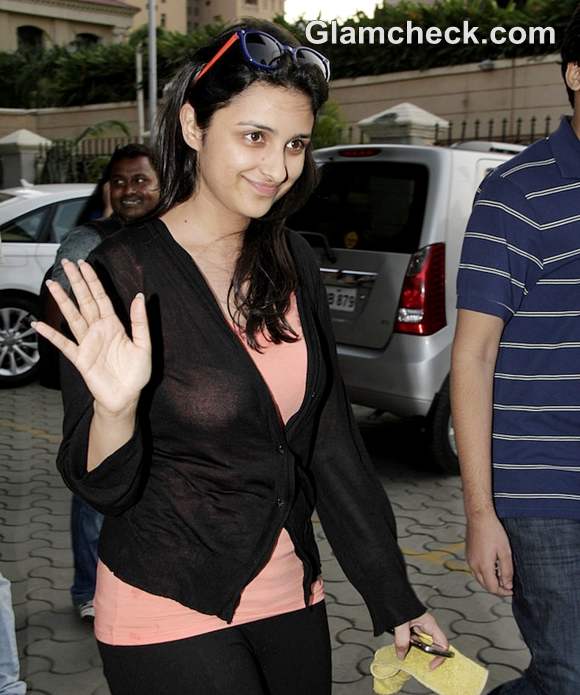 Parineeti Chopra without makeup
The perky actress sported a no make-up look. A nude pout and let down hair is what caught our eyes. A blue rimmed glare was her single piece of accessory. Parineeti is brave enough to don a casual look while every other actress seems to go the couture way at the drop of a hat! Cheers to the Charmer!
Get the look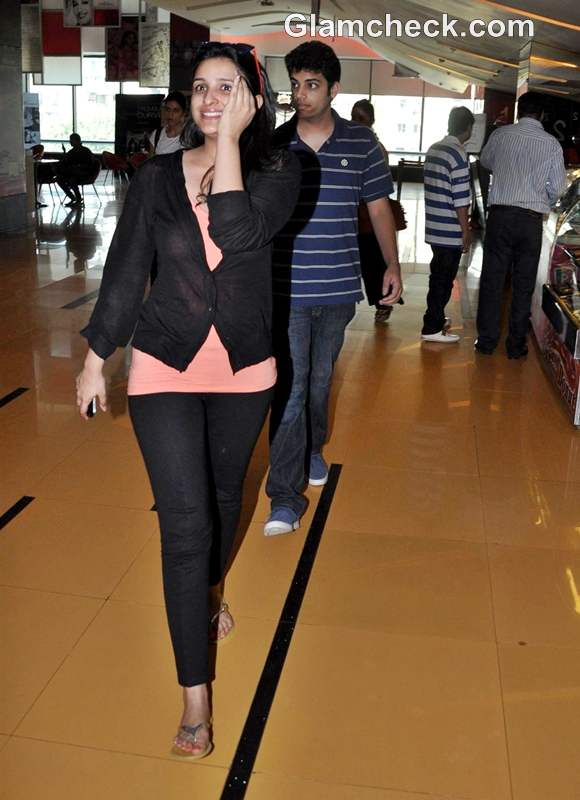 Parineeti Chopra at AIYYAA show Cinemax Mumbai
If you are planning to watch a movie or go mall-hopping you could definitely sport the look.
Get yourself a basic tee and team it up with a light jacket or cardigan
Wear neutral colours for your cardigan.
Slip on your comfy black denims
Its daytime so do not forget those glares.
A bare minimum make-up to flaunt that clear skin is always advised.
Wear this look with a hint of gloss and kohl.
Tip: Wear this casual look to the theatre. Aiyya is a good watch we heard! Book your tickets today.
IANS