Bollywood actress Preity Zinta's style has always set her apart from the hoi polloi. The pretty lady did it once again as she attended actor Amitabh Bachchan's 70th birthday party at Reliance Media Works in Film City, Mumbai.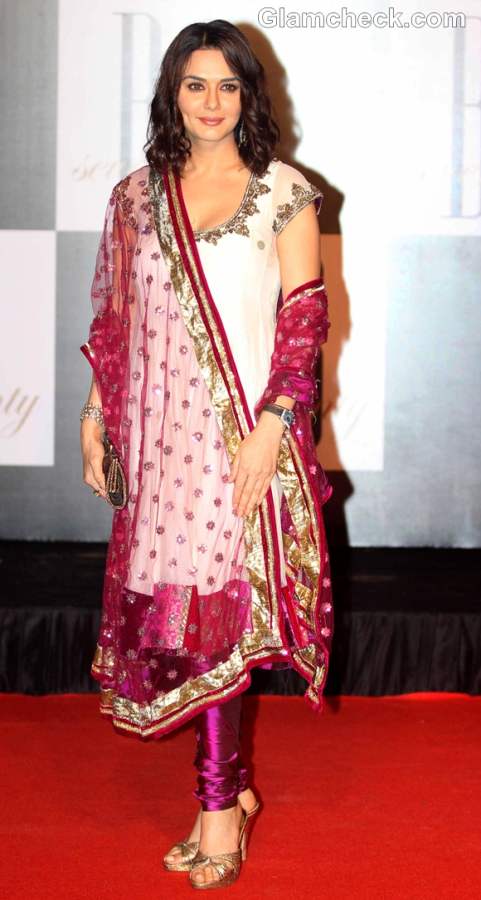 Preity Zinta at Amitabh Bachchan's B'day Bash
Preity chose a churidaar style salwar kameez for the star-studded event. The kurti was white and cut low to show off a delicate expanse of cleavage. It was plain except for exquisite silver embroidery on the neckline and hem of the sleeve, plus a pink border which matched the design on her sheer pink dupatta. The churidaar itself was a blazing hot pink which is a stunning color against her rosy skin tone.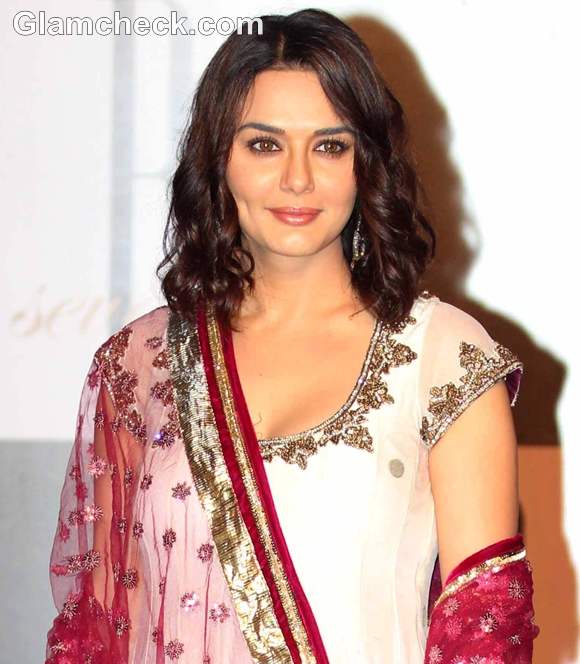 Preity Zinta at Amitabh Bachchan's 70th  B'day Bash
She accessorized her look with dangle earrings, a silver bracelet, a bronze clutch purse and open-toed gold heels.
The petite star left her curly hair loose, completing her look with dark eyes and deep pink lips.
Indian Photo Agency