When there's a wedding in Bollywood, the whole country gets very involved. As D-day approaches for Bollywood actors Saif Ali Khan and Kareena Kapoor, artist Rubel celebrates in his own way by giving the final touches to his painting of the happy couple on October 14.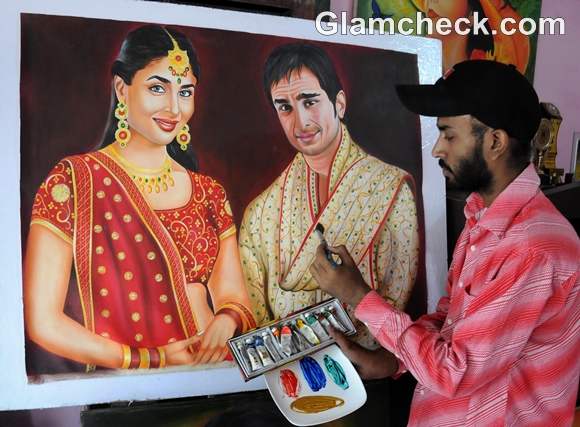 Kareena Saif Court Marriage 16 October Artist Rubel Painting
Saif and Kareena are expected to be married in court on October 16 with a glitzy reception to follow. If rumours are to be believed, a few smaller pre-wedding ceremonies have already been completed in private away from the eyes of the media.
For several days now, Kareena has upped the number of hours she allots for yoga and has gotten back on the diet that got her that famous size-zero figure. Chaos also reigns in the Khan household as outfits are finalized and the million little details that go into a wedding are dealt with.
Let's hope they get hitched without a hitch.
IANS