Salman Khan has been promoting season 6 of Big Boss in a different way. This time Big Boss season 6 has lived up to its tagline, "Alag chhe" by incorporating a TV tour for the audience. Salman Khan attended the launch in Mumbai.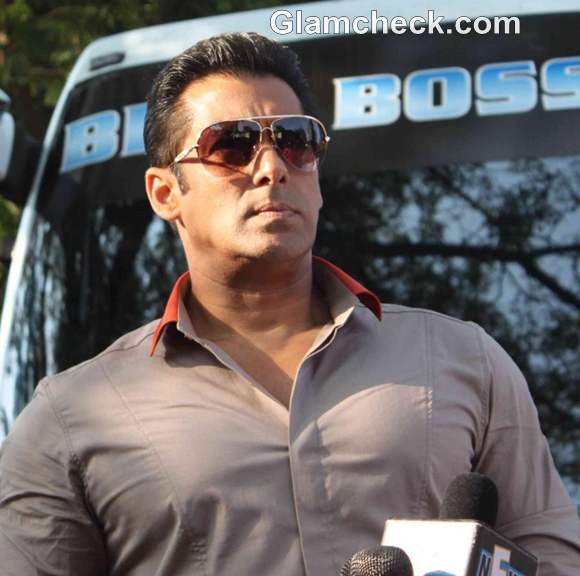 Salman Khan at the Launch of Big Boss TV Tour
Looking suave in a muscle-hugging shirt and formal trousers, Salman the star spoke to the media about the reality show. He had a cool pair of aviators shading him frm the October sun. He accessorized his look with a chunky watch and his trademark bracelet.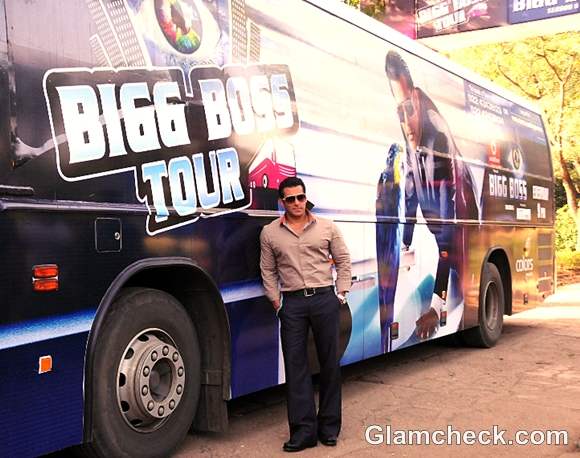 Salman Khan Launch Big Boss TV Tour
October 19th will see Big Boss fans queuing up to watch the contestants live. They will have to take a paid tour from Mumbai to Lonavala where they will get a chance to take a tour of the Big Boss house and also watch Salman Khan shoot.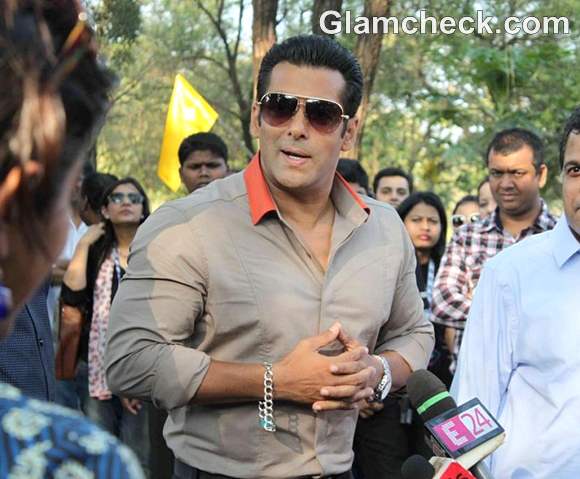 Salman Khan Big Boss TV Tour
Salman gets candid with the media crew at the launch of the TV tour. It is also heard that the contestants will get to see a lot of stuff from the previous season as well. A few things kept from the past season's contestants will be shown to the fans, like Veena Malik's shoes and Pamela Anderson's sari amongst others.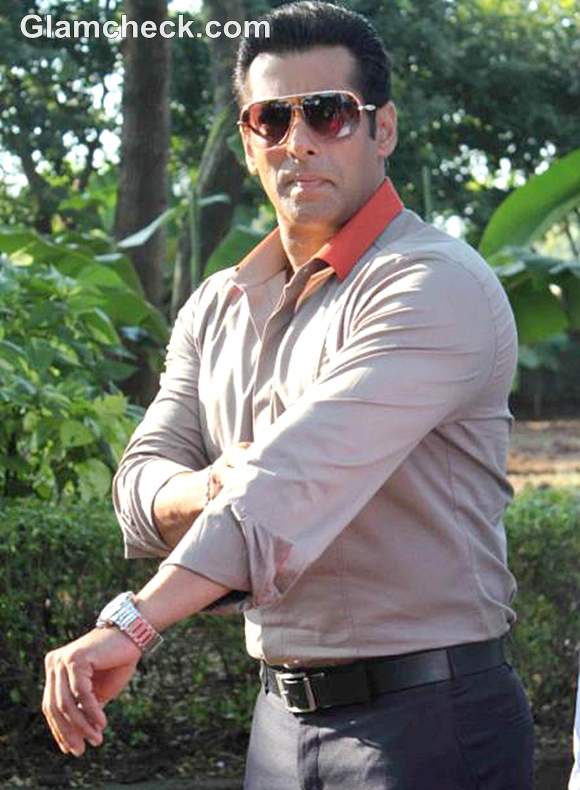 Salman prodded the audience to come and take the TV tour of Big Boss.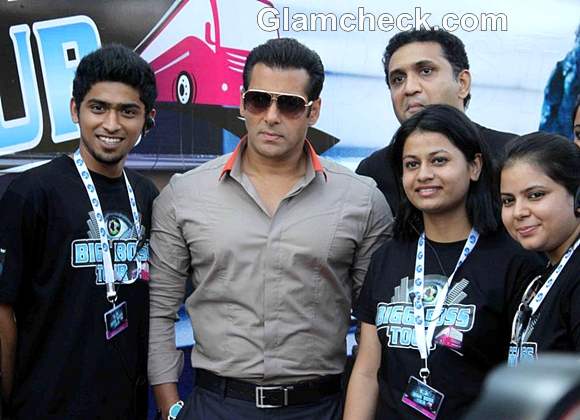 This is a new concept and Colors has taken an initiative to come out with a unique promotional campaign for the show. If you are still thinking whether to go or not, we must tell you, you also get to meet the Big Boss contestants and Salman Khan.
IANS