Freida Pinto is one beautiful actress with unfathomable talent. She was born on October 18th 1984 in Mumbai. The actress got her lucky break with Danny Boyle's Slumdog Millionaire which won the Oscars. It was a movie that completely changed her life and landed her in Los Angeles where, she currently lives.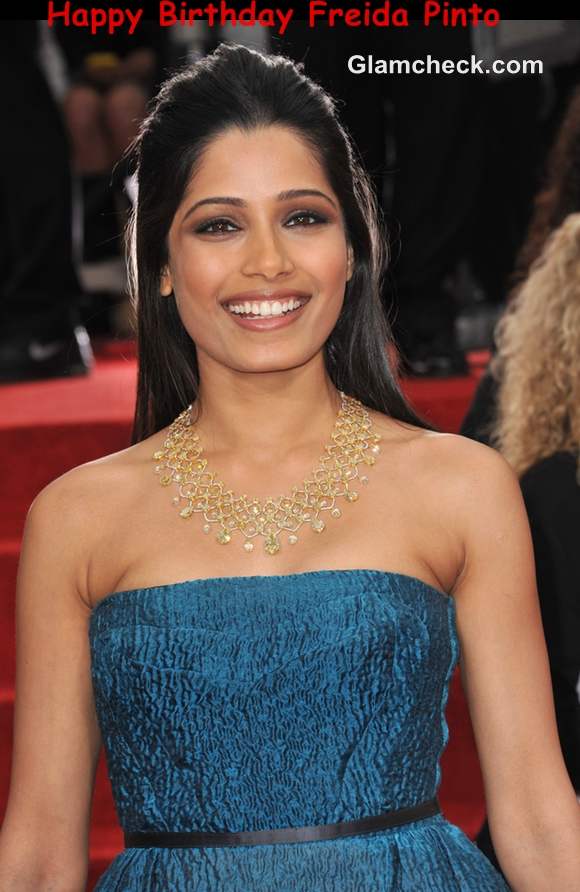 Freida Pinto Birthday 18th  october
This dusky Indian beauty has chosen some very good scripts for her Hollywood career. She has till now starred in some seven Hollywood movies with Rise of the Planet of Apes being a major hit apart from Slumdog Millionaire.
Her pretty face has lighted up the screen many a times and her best known movies are, Woody Allen's You will Meet a Tall Dark Stranger, Rise of the Planet of Apes, Michael Winter bottom's Trishna and her most significant Slum dog Millionaire by Danny Boyle.
In a short span of time this lissom actress has garnered a lot of good press. She has been nominated by People Magazine's 'Most Beautiful People List' and 'List of Best Dressed Women'. She is also the L'Oreal girl since 2009.
With so much elegance and grace this lady is sure sailing through Hollywood in style!
We wish this glamorous actress a very happy birthday and wish her many more successes in life.
Featureflash/Shutterstocck.com