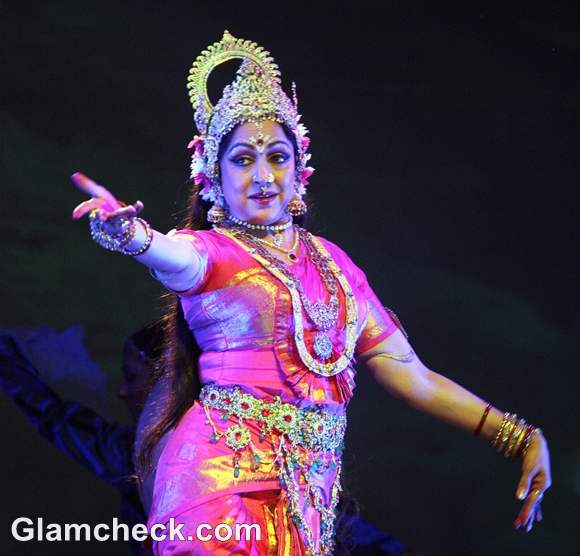 Bollywood veteran actor Hema Malini purposely took time off from the big screen to concentrate on her dancing commitments. Also an accomplished Bharatnatyam and Odissi dance, she has done plenty of performances across the country and abroad, but she admits that her favourites are the ones she does for cultural and religious events like the Nritya Natika she performed during the ongoing Luv Kush Ramlila at Red Fort in New Delhi on October 17.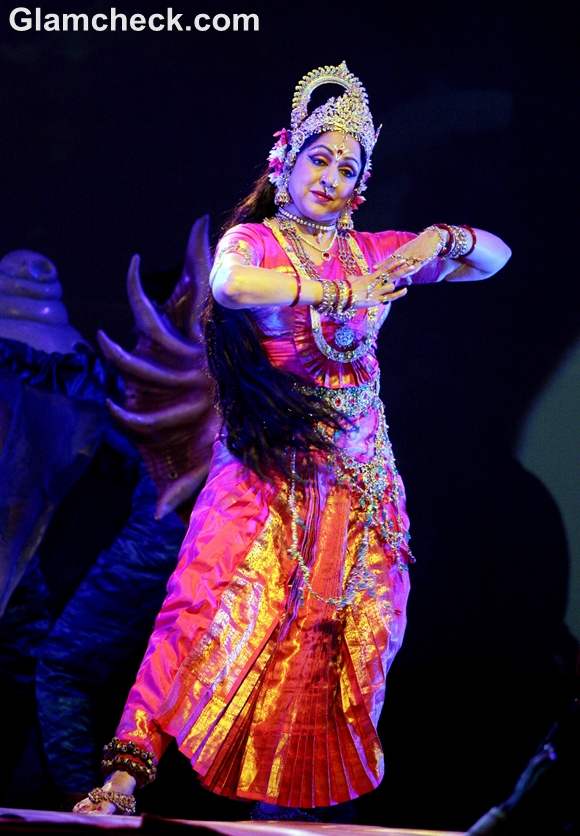 Hema Malini Performs the Nritya Natika at Ramlila 2012
Her dedicated and soulful performance captivated the attention and hearts of every single person lucky enough to be there that evening.
The organisers of the Ramlila said that they hoped the presence of the Bollywood star would draw in more crowds as the event has seen a steep decline in attendees over the last few years.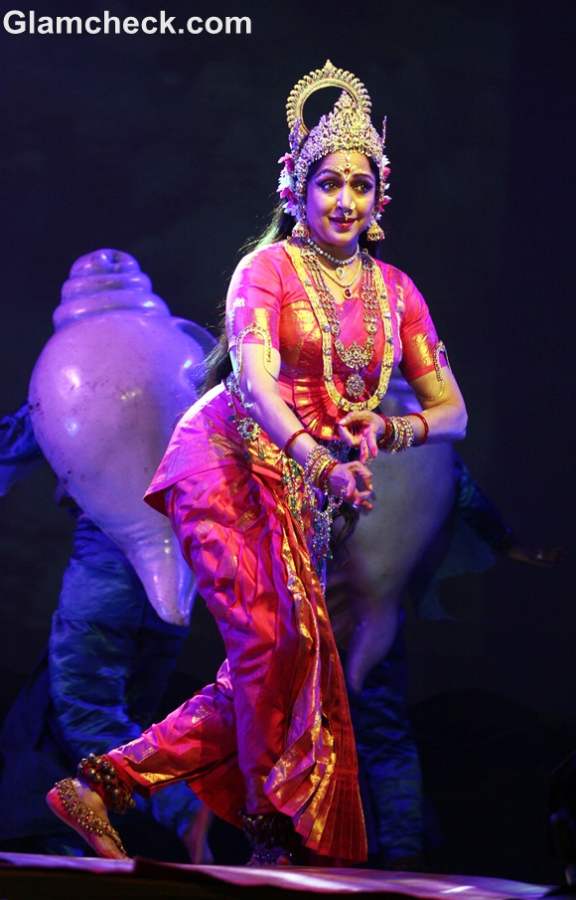 Hema Malini Performs the Nritya Natika Ramlila
They also revealed that Hema's performance was just the beginning and that there were plenty of visual and cultural treats in store for visitors.
Indian Photo Agency