Entrepreneur and Bollywood actor Arjun Rampal is one happy dude. His night club in Delhi – LAP – is the official F1 after party venue and tons of high-profile celebrities are jetting to the capital city to be a part of the 3-night soiree. We bring you tidbits from Day 2.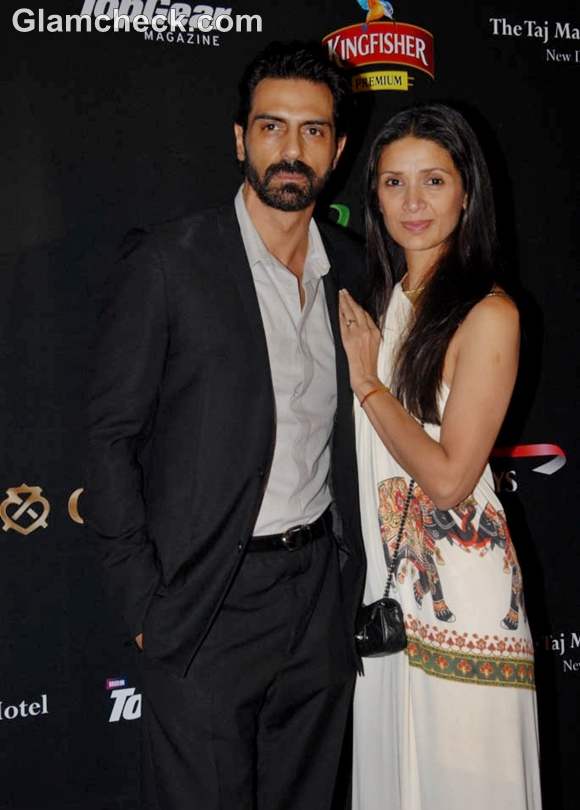 Arjun and Mehr Rampal at  LAP F1 after party Delhi
Arjun's supportive wife, Mehr, arrived in her best all set to help him host the fabulous night.
Bollywood actor Hrithik Roshan is a big fan and so offered to co-host the bash. In tow was wife Susan enjoying herself as much as dear hubby.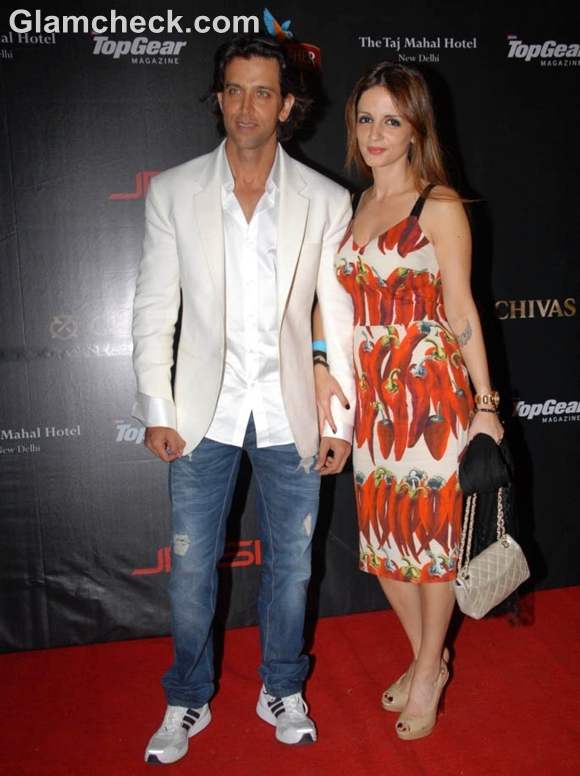 Hrithik Roshan &  Suzanne Khan Roshan at LAP F1 after party Delhi
According to guests, the entertainment was off the charts. Each night blares with music from world-famous DJs and there's a visual treat in store with performances by Cirque du Soleil. DJs Steve & Paul and Dean Ramirez, the former the recipient of a Grammy, drew people to the floor like bees to honey.
The night saw more B-town personalities including Dino Morea, Neha Dhupia, Malaika Arora Khan, Abhishek Kapoor, Sonali Bendre and Tarun Tahiliani.
IANS