Taj Land Ends was the host for the 'Indian Film Festival in Melbourne' in Mumbai where Bollywood beauties graced the carpet in beautiful saris. The talented Vidya Balan was exulted to be named the brand ambassador for the second consecutive time.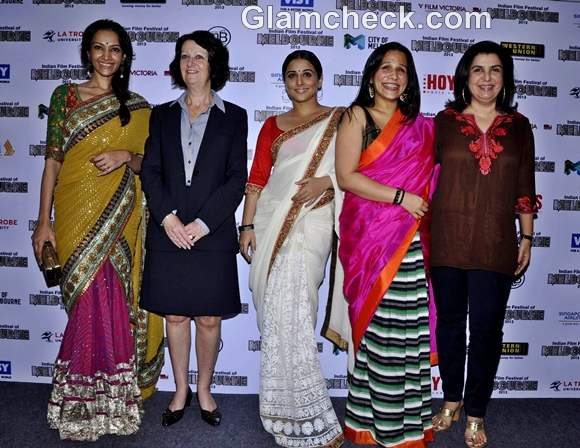 Vidya Balan brand ambassador of Indian Film Festival of Melbourne 
Vidya Balan along with, Dipannita Sharma, Farah Khan and Mitu Bhowmick attended the 'Indian Film Festival in Melbourne' event. Miss Balan thanked the state of Victoria and its Minister for bestowing her with the honour. She was appointed the ambassador of Victoria's Indian Film Festival which will take place in Melbourne in April 2013.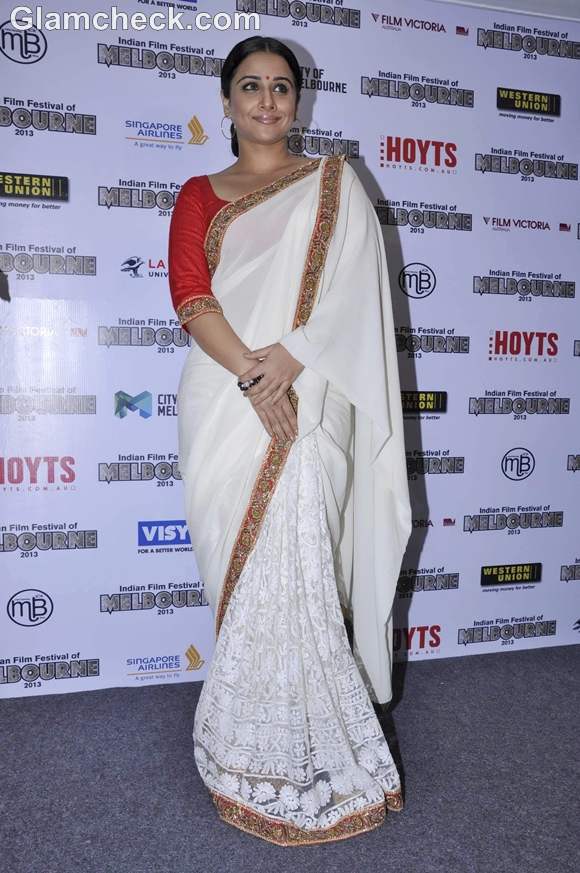 Vidya Balan in a Sabyasachi sari Indian Film Festival of Melbourne
A white Sabyasachi sari paired with a vibrant red blouse was the chosen ensemble for Miss Balan at the event. The sari was an elegant mix of white floral appliqué and sheer with a gold border along the sari and sleeve of the blouse.
Her make-up consisted of lovely kohl-rimmed eyes, black mascara, a pink lip gloss, neat bun and silver hoop ear rings and last but, not the least, the red bindi. The whole look was uplifted by the red dot in the middle of her eye brows.
She looked gorgeous and we love her curves!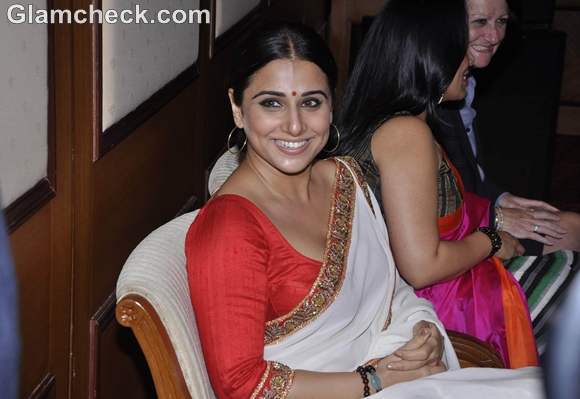 Vidya Balan Indian Film Festival of Melbourne 2012
The festival will also showcase the legendary director, Late Yash Chopra's best works. This tribute will be a way to show their immense respect and affection to the noted Indian director who has churned out numerous romantic stories and connected with the audiences time and again.
We will see more of Vidya on the red carpet in April next year.
IANS