A bindi is a dot of color which is applied on the forehead and between the eyebrows by Indian women. It is a traditional accessory worn with ethnic pieces of garments like sari, salwar-kurta, lehengas and churidars.
In Hinduism, "the bindi is said to retain energy and strengthen concentration", as it is worn right in the middle of the eye-brows where the Kundalini chakra or the third-eye resides.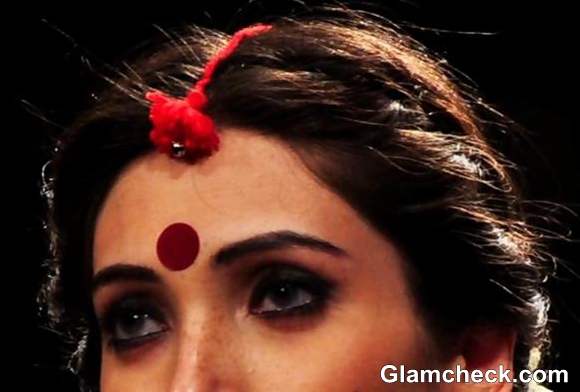 Traditional Bindi For Indian Women
The bindi is usually a red of colour. But in modern times, the color has evolved to include all the twelve color schemes. Traditionally, vermilion or kumkum is applied on the forehead of a married woman to symbolize her marriage, along with a dot of kumkum between the eye-brows. Today, contemporary bindi designs are worn by all women as a part of their accessories with traditional ensembles.
Stone Bindi Designs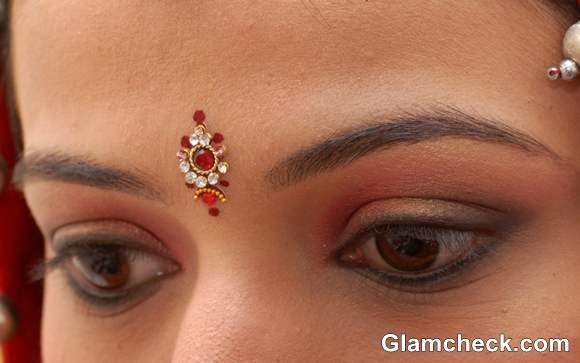 Bindis are created with colourful stones and even Swarovski. The market is satiated with modern bindi designs which include stone bindis in various shapes and sizes. A round red bindi decorated with small white stones is a common sight to see. There are other designs as well.
Paisley and Floral Bindi Designs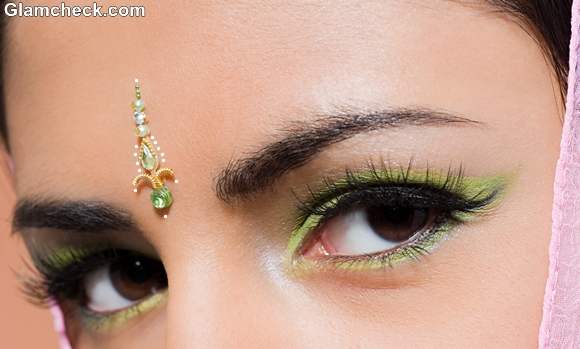 Then there are unique bindis inspired by paisley and other floral designs. These bindis are elongated ones with elaborate paisley and floral motifs.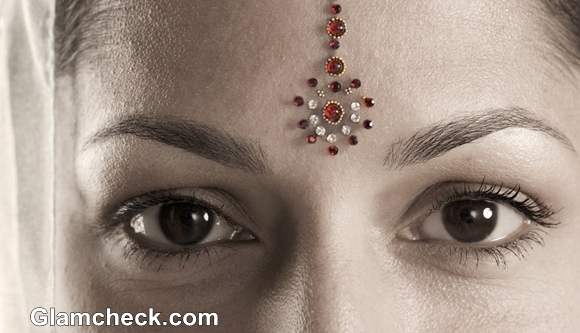 bindi designs
There are simple versions of it too, with no stones attached to them. But some are very elaborate with colourful stones forming the centre of attraction.
Round and Layered Bindi Designs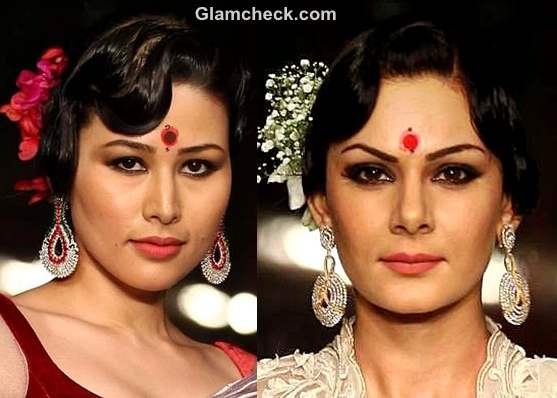 kum kum bindi designs
The most common style for the Indian woman is the round or oval shaped bindi design. The spherical bindi varies in many sizes and is sometimes layered one on top of the other with appropriate distance to create an illusion of one bindi. It is over-lapped by using two different sized bindis too! The round bindi is also decorated with kumkum or vermilion around it with small dots.
Contemporary Bindi Designs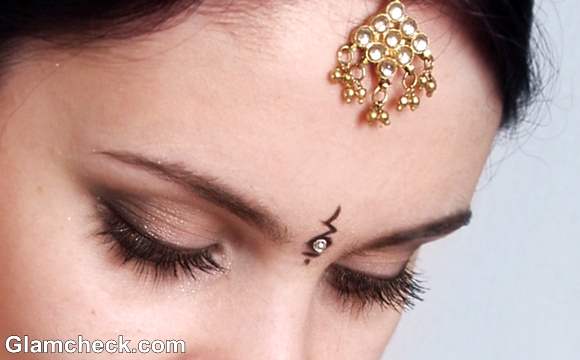 Contemporary bindi designs are now followed by the Indian women and are hugely popular. The markets are filled with Bollywood inspired bindis, those designs that are worn by some film stars or TV stars. Bollywood and television create bindi trends and are popularized by the actresses wearing it.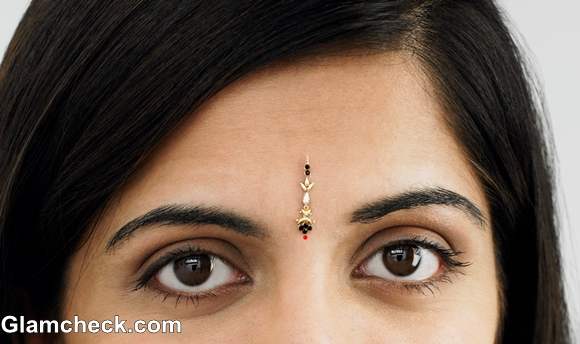 bindi stylesEvery region in India has their own unique style of wearing bindis. Bindi is such a versatile accessory that it can be worn anywhere and everywhere to beautify a woman.
Bindis have now evolutionized themselves to be an eye-accessory too. The stone bindis are worn in the corner of the eyes to accentuate them. From nails to eyes to belly-buttons, they adorn every single part of women nowadays.
Sport a bindi with each of your outfit in creative ways and show the world your ethnicity! Wear your style your way!
Fact: 'No Doubt' singer Gwen Stefani popularized the bindi in the west in the 90's by sporting a bindi in her music video for, "Just a girl". Since then, the trend has been spotted everywhere by people in the West.
Shutterstock