Bollywood actress Raveena Tandon flew to Guwahati, India on June 1, 2014 to inaugurate the new PC Jewellery showroom there.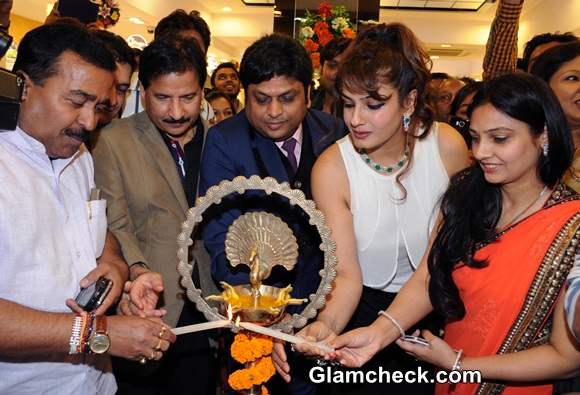 Raveena Tandon at PC Jewellery Showroom Launch
She looked quite chic in a layered white top and black skirt with belt, accessorizing with an emerald and diamond necklace earring set, presumably from the brand she was endorsing that day.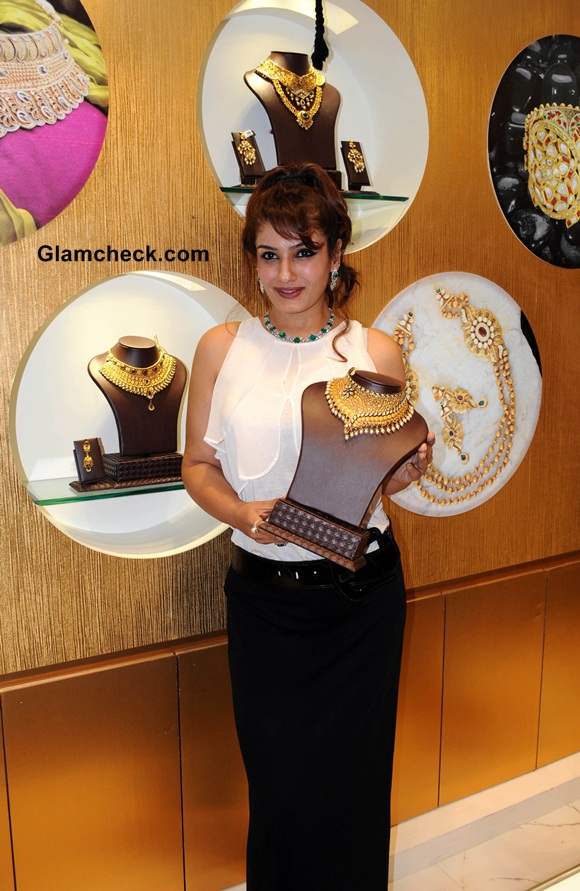 Raveena Tandon in Black and White outfit at  PC Jewellery Showroom Launch
Her hairstyle was a very youthful one – a curly ponytail with bangs casually tousled on the forehead. A maroon lippie and kohl-lined eyes competed her look.
Raveena said she loved Guwahati, calling the people there 'lovely' and expressing a hope that the new government would do something about developing the region.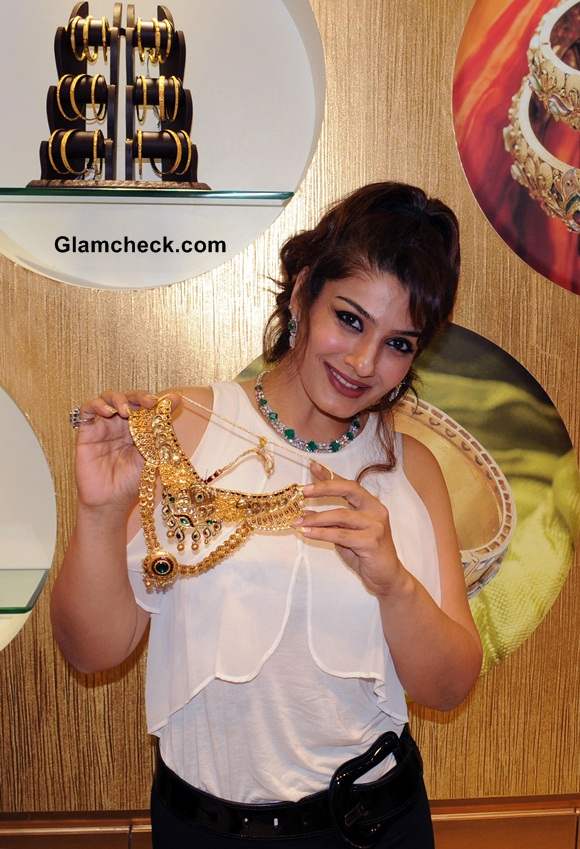 Raveena Tandon 2014 PC Jewellery Showroom Launch
Meanwhile, she is also busy with entertainment-related projects. The 39-year-old just replaced Farah Khan as a judge on the popular reality competitive TV show Entertainment Ke Liye Kuch Bhi Karega as the latter is busy tying up her upcoming film Happy New Year. However, it doesn't seem to be a permanent gig, not yet anyway. Raveena will just take over until Farah is done with her movie and ready to re-join the show.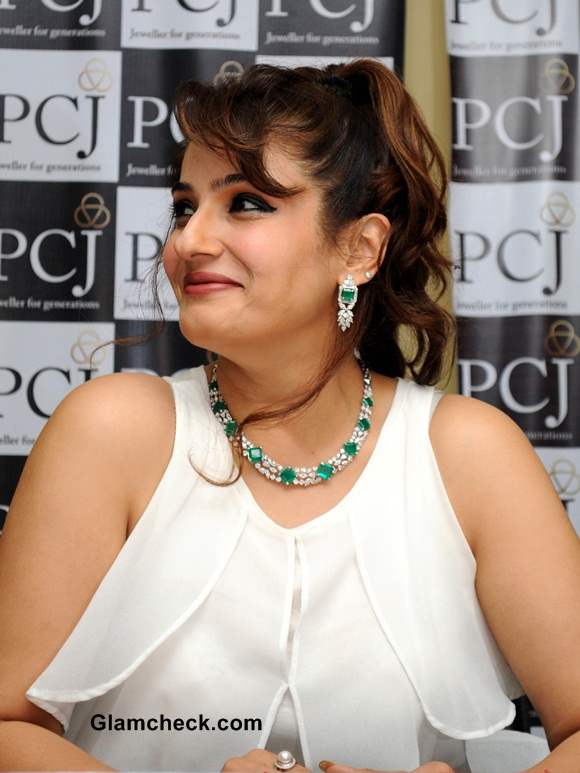 Raveena Tandon 2014 pics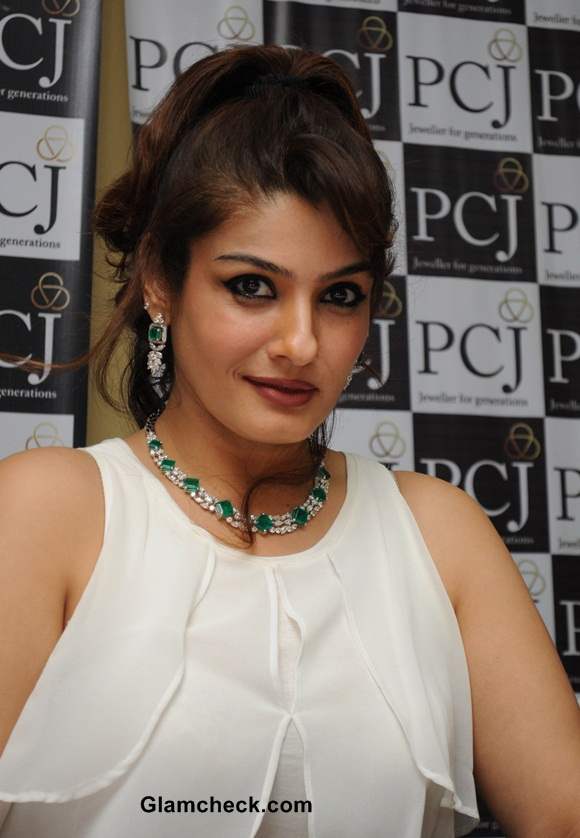 Raveena Tandon 2014 pictures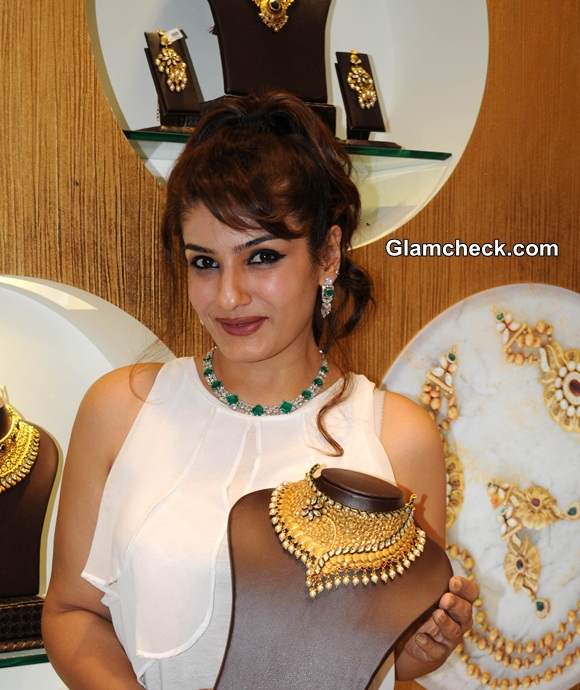 Raveena Tandon pictures 2014

Solaris Images