We'll soon be seeing new mum and budding fashion designer Lara Dutta on Kaun Banega Crorepati 6. The former beauty queen was spotted on the sets of the show in FlimCity, Mumbai recently as she shot for the episode which will be aired this weekend.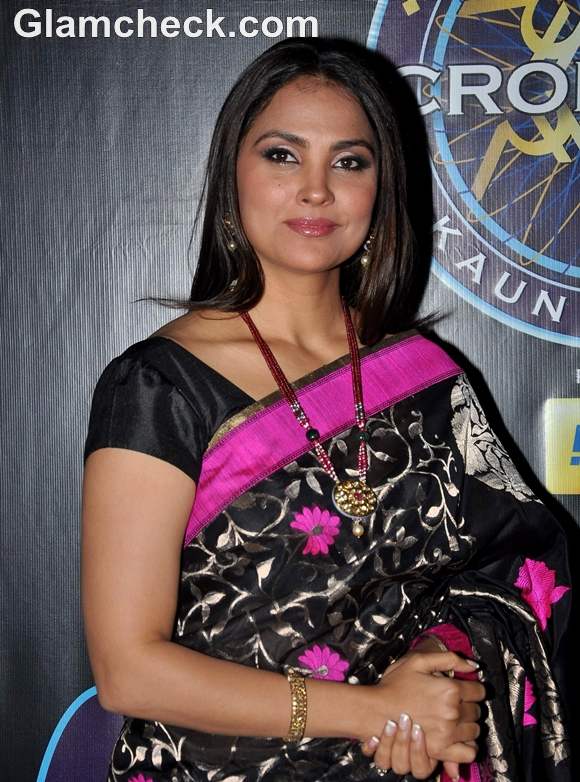 Lara Dutta on the sets of  Kuan Banega Crorepati 6
Lara wore a floral-print black sari with a bright pink border for her turn in the hot seat. However, that's not her only reason for agreeing to be on the show.
The episode she is shooting for is actually more to feature the true story of a young girl, Sonali Mukherjee, who was blinded, deafened, muted and disfigured after some boys threw acid on her face. While the perpetrators just spent a few months in jail, she has been in constant torment for the last four years as she comes to grips with her ordeal.
The show's host, Amitabh Bachchan, was moved by Sonali's case and has even posted pictures of it on his Twitter account. Lara is known to stand up for and fight against such injustices against women which is why Amitabh thought she would be the perfect person to guest star on the show to make this story known to a larger audience.
IANS