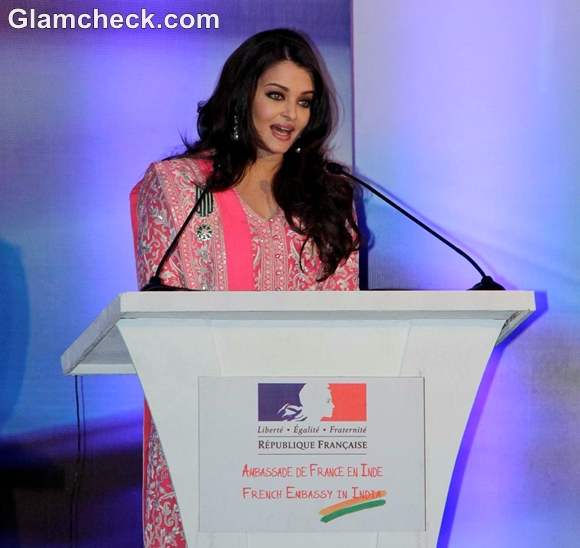 Bollywood actress Aishwarya Rai Bachchan has become the youngest person ever to receive the "Officer Dan Ordre Arts et des Lettres" or the Knight of the Order of Arts and Letters – the second highest honour that can be conferred upon a civilian.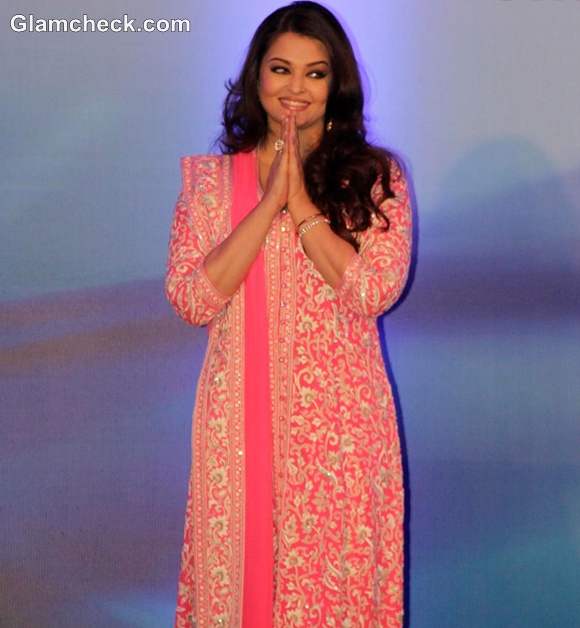 Aishwarya Rai Bachchan
Francois Richier, the esteemed ambassador of France to India, presented the former beauty queen with the honour at a long-overdue ceremony held at Hotel Sofitel in Mumbai on November 1.
The French government wanted to present her with this award in 2009 but she was unable to participate in any ceremonies then due to her father's illness. They tried again in 2011 but Aishwarya turned it down in respect of the anniversary of the Mumbai bomb blasts.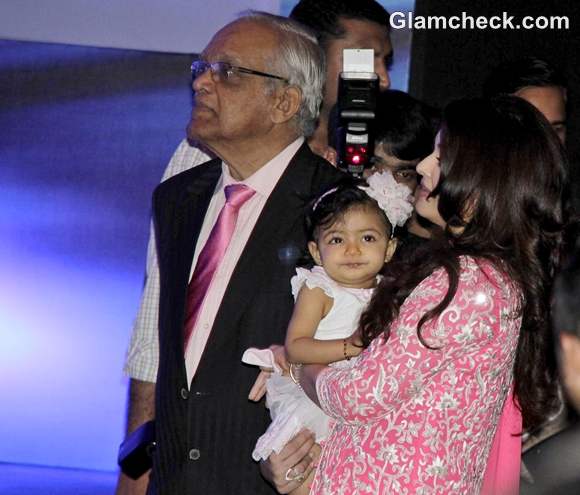 Aishwarya Rai with daughter Aaradhya Bachchan pictures
Aishwarya's husband, Bollywood actor Abhishek Bachchan, her baby daughter, Aaradhya, and father-in-law Amitabh Bachchan, were all present at the event to proudly show their support.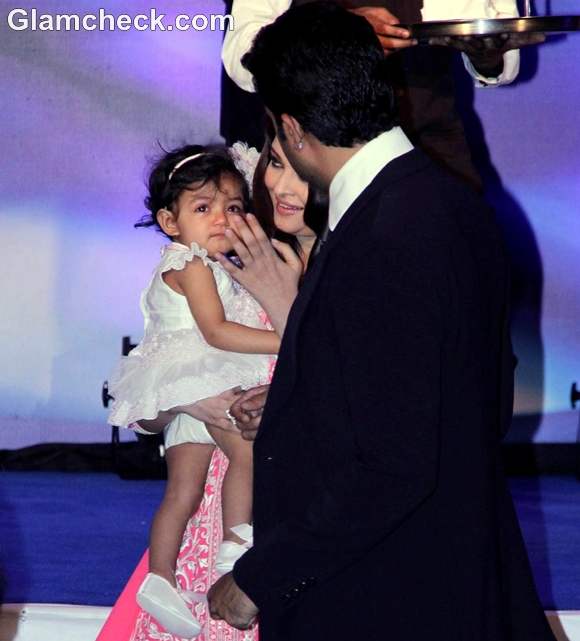 Aishwarya Rai daughter Aaradhya Bachchan pictures
This is the first time that the little girl has been brought along to a do covered by the media. She's a real cutie!
Aishwarya Rai with daughter Aaradhya & husband Abhisekh Bachchan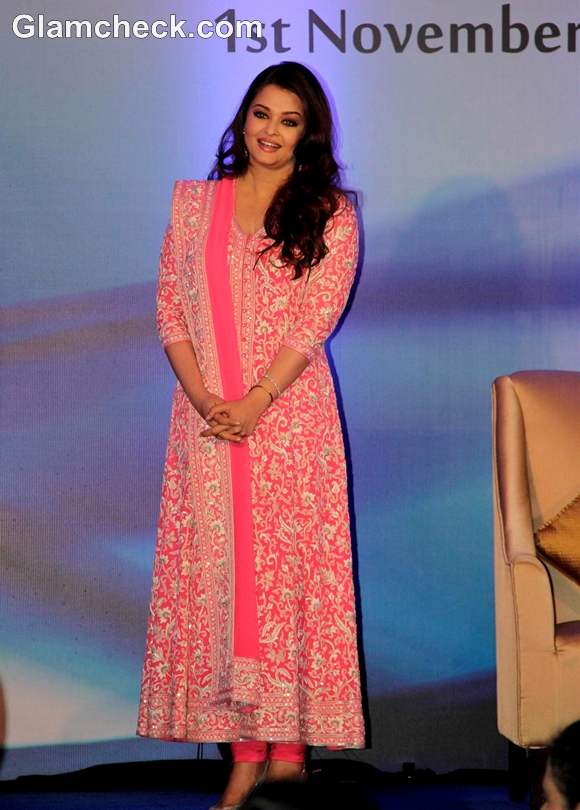 Aishwarya Rai bachchan pink anarkali dress
The honouree looked stupendous in silver-embellished pink anarkali suit with silver, sequinned peep-toes. With her curly hair left loose and her famous peepers accentuated by liner, she retains much of the charm and poise that won her the Miss World title in 1994.
Congratulations, Aishwarya!
IANS