If you've ever travelled by road in India, especially on a two-wheeler, then you know what a health (and life) hazard it can be! Road safety is often undervalued and ignored which is why something like the Total Quartz Safety Month Campaign was so sorely needed.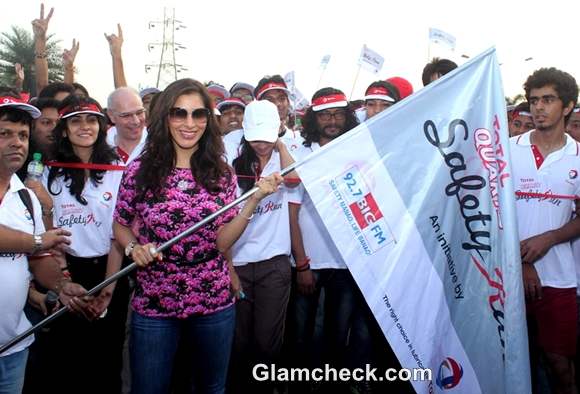 Sophie Chowdhary at Total Quartz Safety Run
The campaign in question was organized by Big FM and Total Oil India. Citizens, companies, small businesses, residential societies, students, doctors, lawyers and public safety officials wholeheartedly participated in the campaign to make India more aware of road safety rules and the desperate need to abide by them.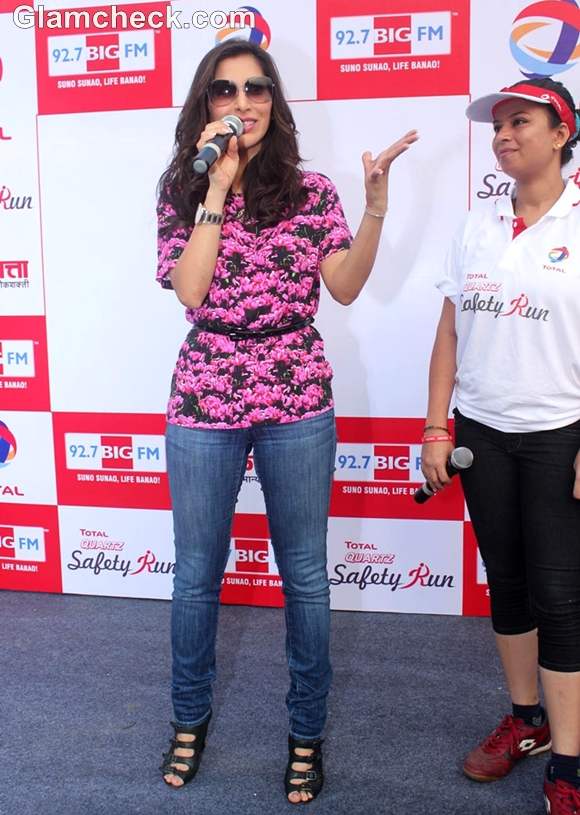 Sophia Chowdhary Total Quartz Safety Run
Bollywood actresses Sophia Chowdhary and Hrishita Bhat gave the campaign a huge boost in its final leg as it culminated in a marathon on November 3. The Total Quartz Safety Run saw hundreds of people jogging their way from the Telephone Exchange in Mumbai to MMRDA Ground.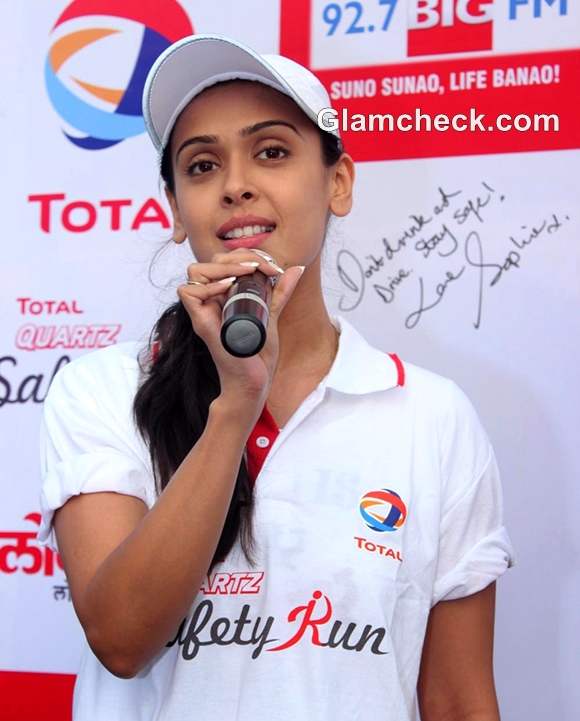 Hrishita Bhat at Total Quartz Safety Run
Hrishita showed her support by sporting a campaign T-shirt and cap while Sophie kept her stylish edge in jeans, a floral blouse, sun glasses and cutout heels.
The success of the campaign proves that a majority of Indians is ready to take a step forward in its thinking. Are you one of them?
IANS