Bollywood actor Salman Khan launched the book Mahatma Gandhi and Cinema by Jayprakash Chowksey at St. Andrews in Mumbai on November 4. The book was originally written in Hindi and translated into English recently by Meenal Bhagel.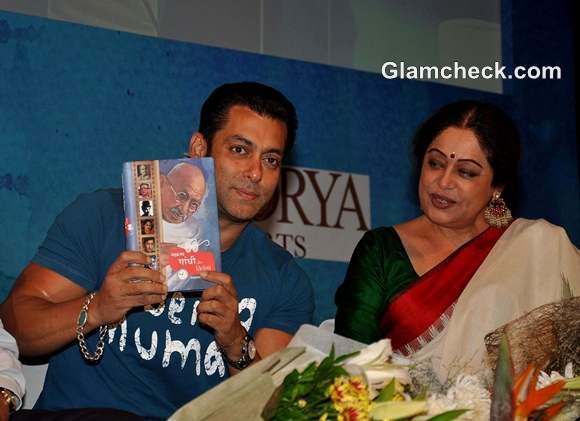 Salman Khan Launches New Book About Gandhi
Unlike most other books about Gandhi, this one focuses on his contribution to worldwide cinema. Although he was never involved with the film-making process per se, his life and ideals have profoundly influenced film-makers across the globe for several decades right from Charlie Chaplin's Modern Times in 1931 to several versions of almost-epic biographical Hollywood films to Bollywood's very own Jogan, Chandidas, Swades, Lagaan and undoubtedly the most popular Munnabhai.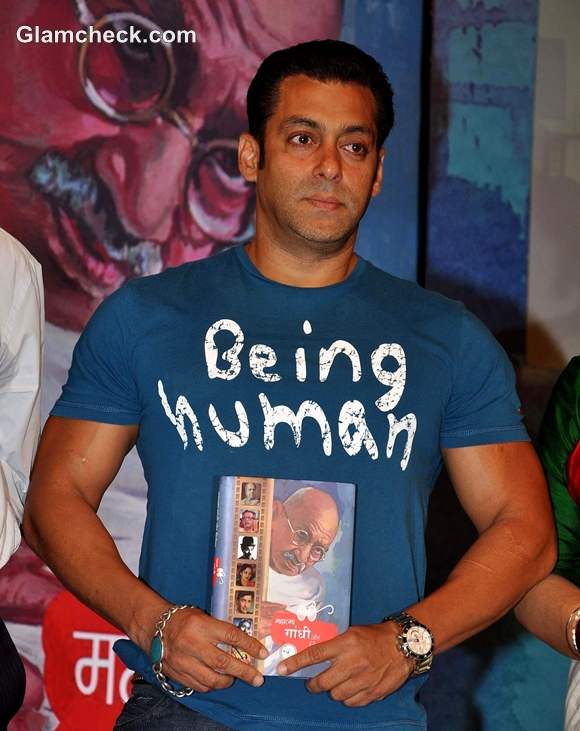 Salman Khan Launches New Book Gandhi
In his book, Jayprakash documents the anecdotes that led to the making of these films as well as the sometimes subtle, usually obvious strains of Gandhi's philosophies that run through these invaluable cinematic explorations.
Other celebs spotted at the event included Helen, Atul Agnihotri, Alvira Khan, Subhash Ghai, Mukesh Bhatt, Prem Chopra, Salma Khan, Randhir Kapoor, Boney Kapoor, Kirron Kher, Salim Khan and Mahesh Bhatt.
IANS