The new sensation that hooked us at the ongoing Blender's Pride Fashion Tour was Sridevi's comely daughter Jhanvi Kapoor. With a mum so gorgeous, how could Jhanvi Kapoor not turn out to be a super fashionable teen? We decipher her style and let you know why we are going ga-ga about her.
Style Identity
Up-town Girl
She Wore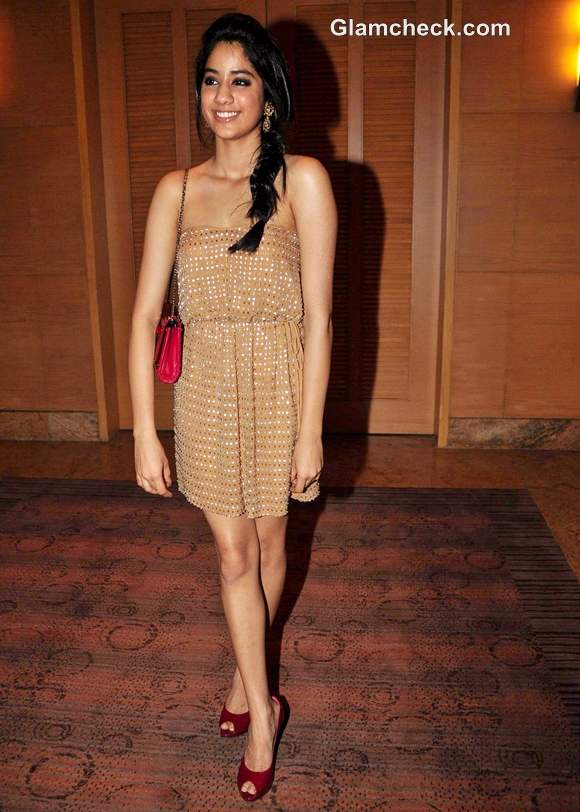 Jhanvi Kapoor
Jhanvi Kapoor wore an off-shoulder, dotted beige dress with an elasticated waist tied up with a belt. She paired her breezy dress with a pair of ox-blood peep-toes and a chain strap purse in the same hue. She wore jhumkas with her dress as a statement accessory; a new way to pair up your flirty dress. The beige dress complemented her wheatish complexion and the ox-blood carried her style forward.
Hair & Makeup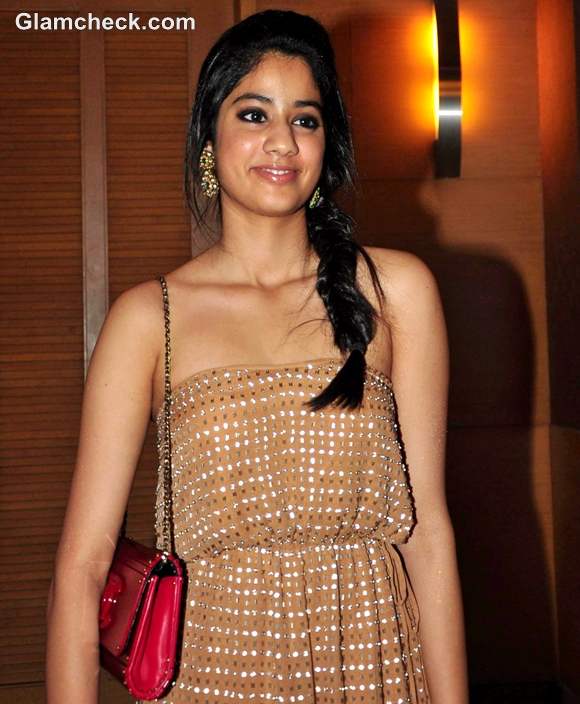 Jhanvi Kapoor daughter Sridevi at BPFT 2012
A loosely braided mane in side-swept style was the chosen hair-do for the event. Jhanvi did smoky eyes, rose blush and glossy lips with her side-braid. The graceful lady shares her mother's striking persona and has successfully charmed us all the way through our hearts.
Jhanvi attended Blender's Pride Fashion Tour with her mother Sridevi and sister Khushi to support designer Nandita Mahtani at her show. We must say, that this teenager is sure letting us know whom we shall see in the coming years. We want to lay our eyes on this young lady who seems to pose elegantly for the shutterbugs.
You see now, why we were so keen on this Kapoor's style!
Indian Photo Agency