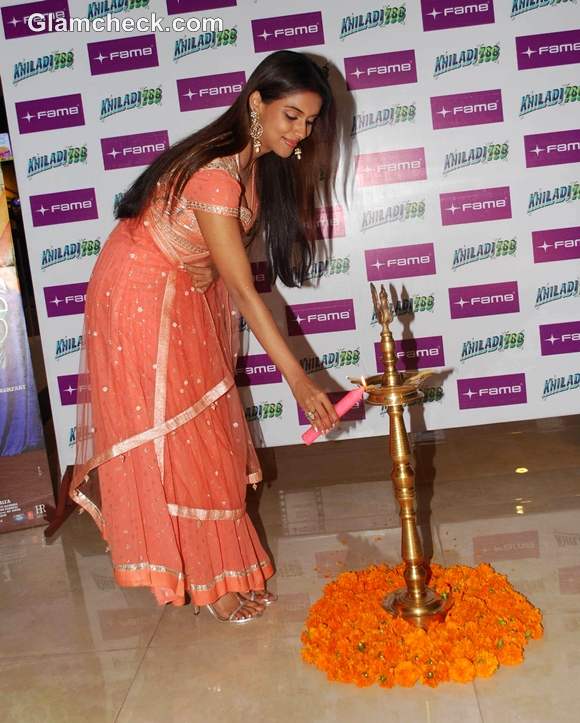 Asin  Promotes Khiladi 786 Fame mumbai
The lead actress of Khiladi 786 was seen promoting her movie Khiladi 786 at Fame. It is Akshay Kumar's return to the Khiladi series after a gap of 12 years. Asin will be seen romancing the Khiladi on December 7th.
Style Identity
Traditional
She Wore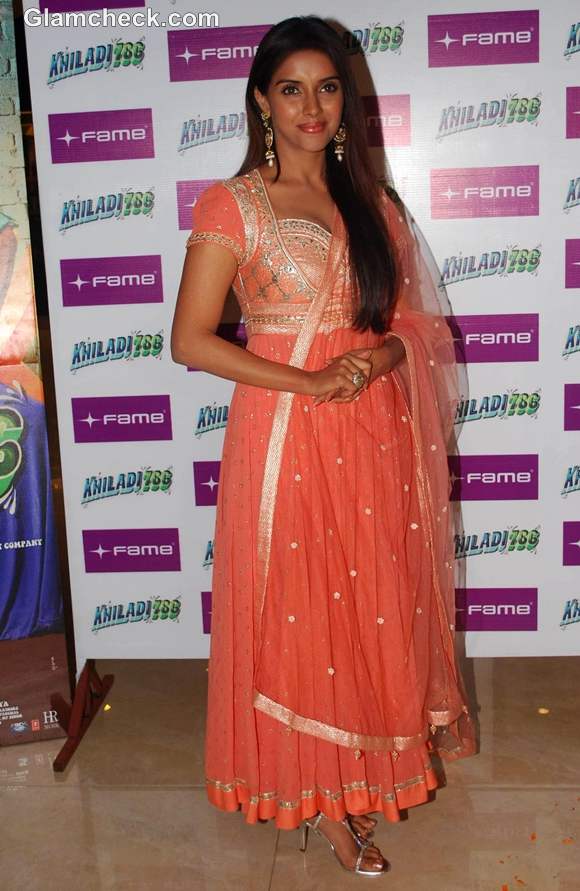 Asin in anarkali dress Promotes Khiladi 786 at Fame
Asin chose to wear a neon peach Anarkali for promoting Khiladi 786. The Anarkali had a brocade bodice and tiny bootis all-over. She paired the Anarkali with pearl danglers and silver heels. The traditional look works for Asin.
Hair & Makeup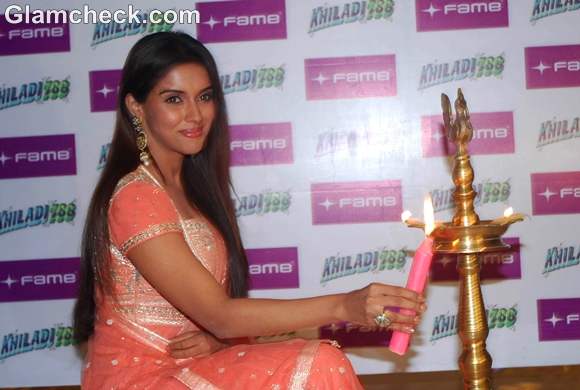 Asin in an Anarkali Promotes Khiladi 786 at Fame
The actress looked beautiful in her open hair and artsy eyes. The kohl rimmed eyes does have an appeal on the onlookers as she bats them with an air of composure. Asin combined the peach Anarkali with her peach make-up. The blush and lips were all too peachy but, she still managed to look good; a quality unique to Asin. A spray of shimmer on her eye-lids and a sweep of mascara completed her look.
Get the Look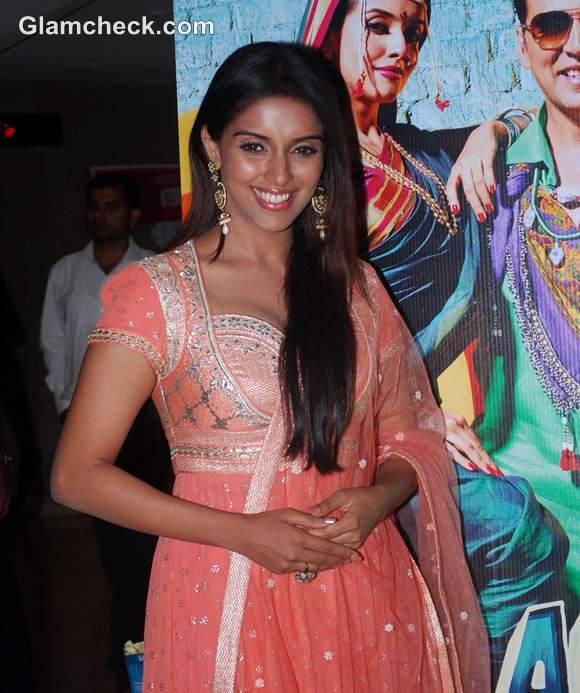 Asin
If you are seeing yourself getting dressed up in a traditional ensemble, we have the best tips for you. Read on:
Wear an Anarkali in the most amazing colours like Fuschia, Saffron, Gold and burgundy
Carry a clutch with this outfit; a day clutch in beige or silver and a shimmery clutch for the evening
Wear your make-up subtly. Go for a clean face with a hint of blush on your cheeks
A dash of kohl and mascara for the eyes combined with soft pink lips will be apt for this look
Ensure you have worn high heels for the event you are attending
Get a good blow-dry and keep your hair loose
Add a bindi to enhance the look. You will definitely garner complements.
Coming back to the movie promotions; Khiladi 786 is predicted to be the biggest opener for Akshay Kumar's film career. There is so much hype about the movie that, audience is bound to be drawn to theatres on the 7th of December. Lots of action and humour along with Akshay's skilful Martial art moves will ensure packed houses for the Khiladi 786.
IANS