Bollywood actress Neha Dhupia flew to New Delhi on the weekend to announce the exciting 'Godrej Eon Tour De India'.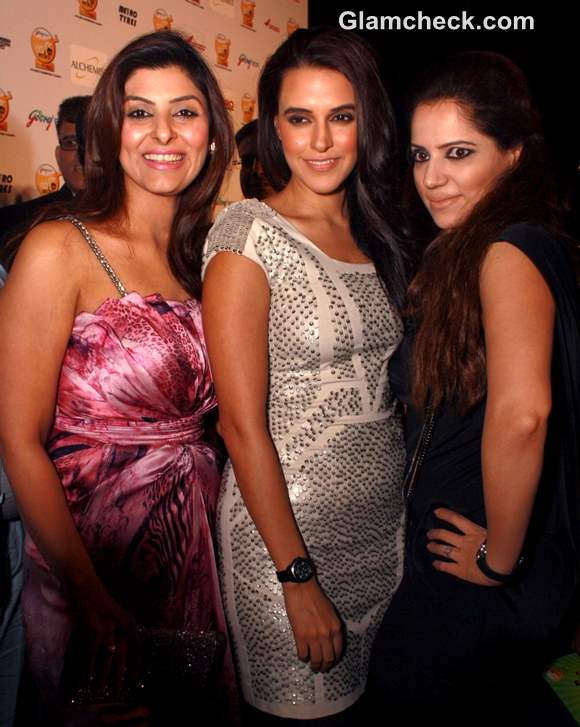 Neha Dhupia Announces  "Godrej Eon Tour de India"
Neha did her bit to bring Bollywood splendour to the event. She posed in a knee-length, off-white dress with panelled silver sequins giving it a modern, glam look. Luscious wavy brown hair pulled over her shoulder, the incredibly pretty 32-year-old finished off with smoky eyes, soft pink lips and blush defining her cheek bones.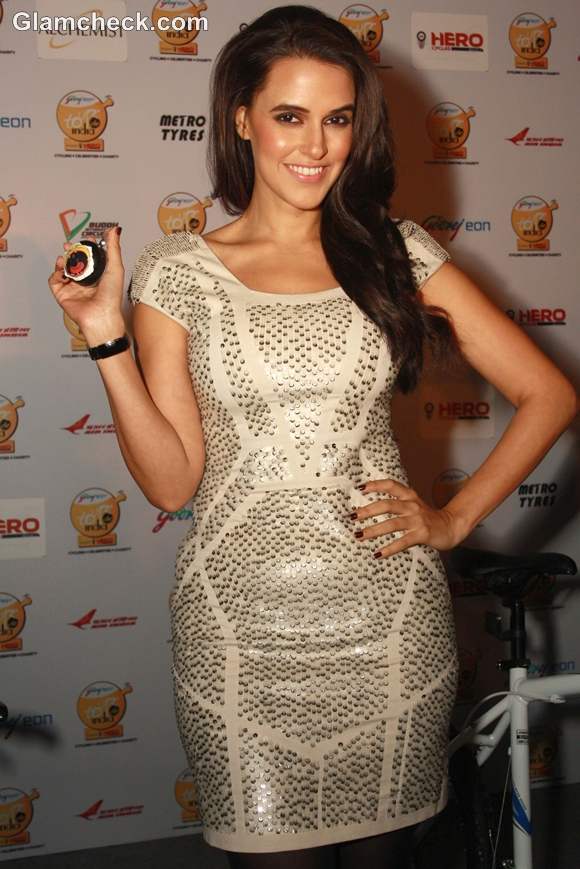 Neha Dhupia Godrej Eon Tour de India announcement
The 7-day cycling race is sponsored by Metro Tyres and Hero Cycles. It will see competitors involved in a strenuous cycling marathon beginning in Mumbai on December 2 and concluding in Greater Noida a week later.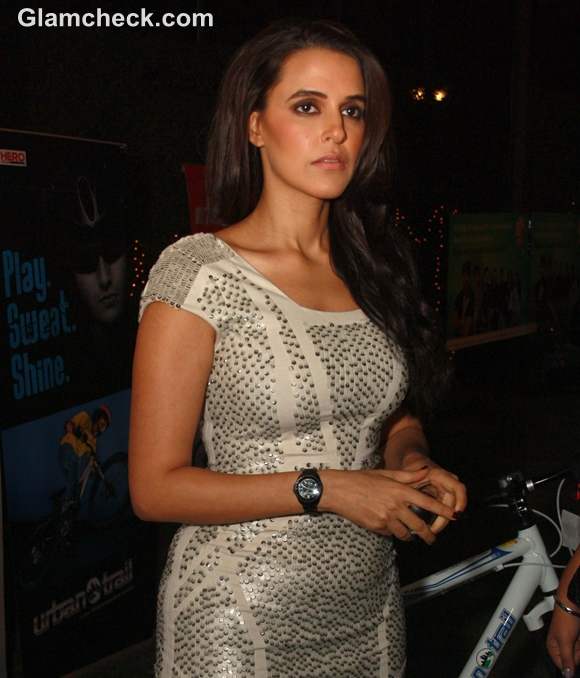 Neha Dhupia at Godrej Eon Tour de India announcement 
The goal of Tour de India is not only to put India on the international cycling map but also to promote the sport as exactly that, a sport, instead of just as a hobby. By 2020, India hopes to host an international cycling event very like the Tour de France. Wouldn't that be something!
IANS