Bollywood actress Vidya Balan was invited to give a talk about Indian cinema at the WIFT (Women In Film & Television Association India) workshop held at Hotel Le Sutra in Bandra, Mumbai. Anmol Jewellers collaborated with the organisers to make it a day the students wouldn't soon forget.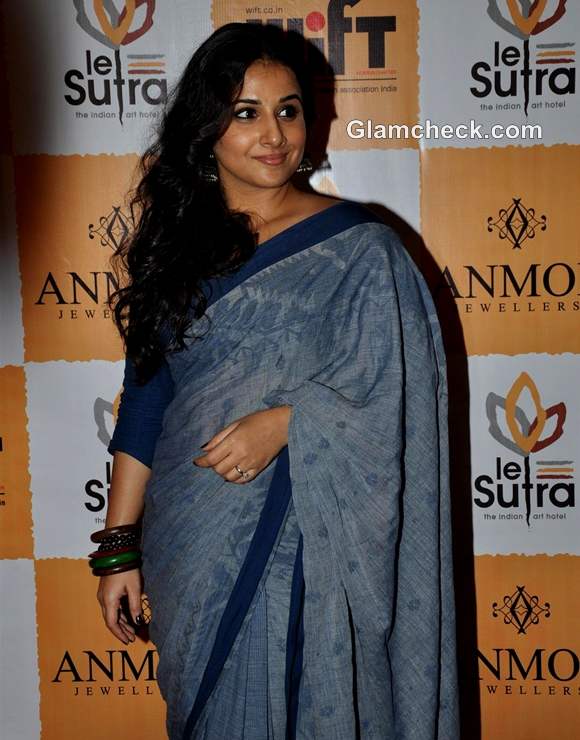 Vidya Balan Endorses WIFT Workshop in Mumbai
Vidya was thrilled to be there. She said that the moment she was asked to give the talk, she knew that she wanted to highlight the role that Hindi actresses have played in the development of Bollywood.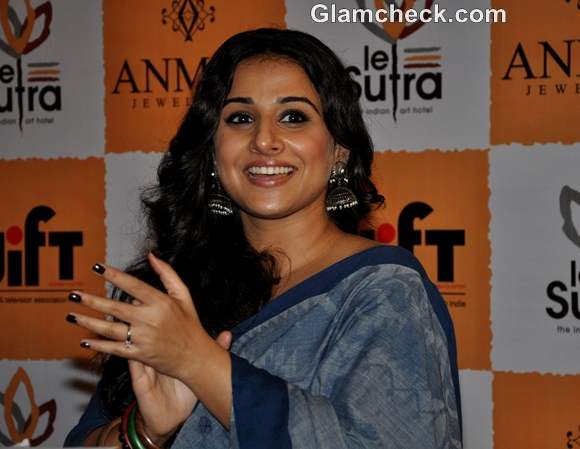 Vidya Balan
The workshop, which is famous the world over and held every couple of months, showed a lot of clips from old films which today's generation has never even glimpsed. The students paid rapt attention to it all – the lectures from experts and the many classic film clips.
Meanwhile, check out Vidya's ensemble for the cultural do.
Her Look
Casual traditional
What she Wore
We love Vidya's look because it is so simple, doable and unpretentious.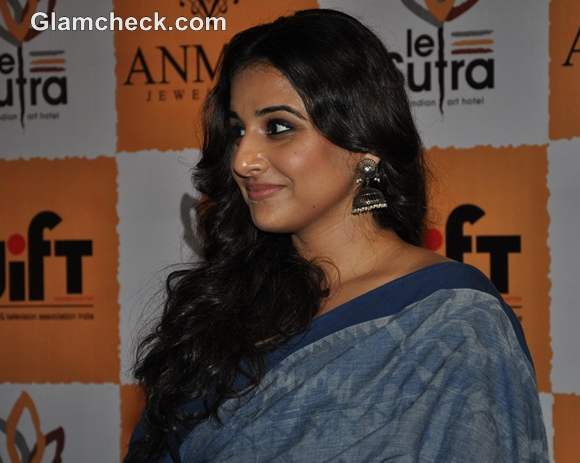 Vidya Balan traditional look
She donned a blue sari with a three-fourth sleeve blouse. Accessorizing with gorgeous jhumka earrings and multiple wooden bangles, Vidya then went on to line her eyes darkly – which looked stellar against the backdrop of her minimal, dewy makeup – and sweep her messy curls over her shoulders to complete her look.
Her down-to-earth persona is so apparent in this outfit. She's oozing a grace and likeability that many modern actresses lack.
IANS