Bollywood actor Shahrukh Khan and his gorgeous wife Gauri are hands-down one of the sexiest couples in B-town. If you needed more proof, check them out at a glamorous event recently.
Their Look
Power couple
What they wore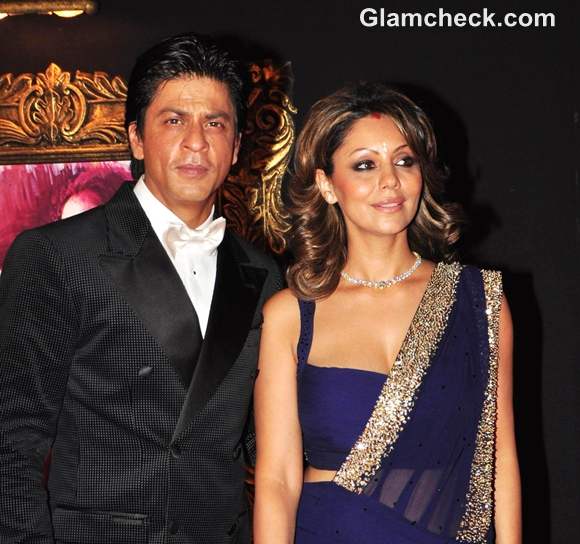 Shahrukh Khan with wife  Gauri Khan
Ever the spiffy dresser, Shahrukh sported black pants, a white shirt with a blush pink bowtie, and a dark grey formal blazer with satin lapels. Patent leather shoes completed his look. Exuding charm and sex appeal, he was the epitome of Bollywood hotties.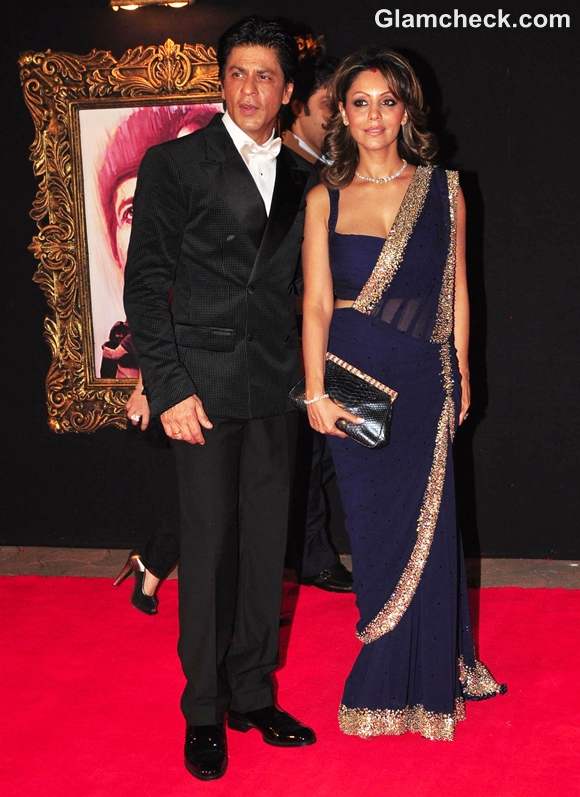 Shahrukh Khan &  Gauri Khan Bollywood couple
Not to be outdone by the Badshah, Gauri donned an impeccable ensemble that took our breath away. She wore a navy blue sari with a sequin-embellished silver border that was simply oozing class, grace and glamour. As if that's not enough, her sleeveless blouse was cut low in a fusion of balconette and bandeau styles to showcase her stunning figure.
She accessorized with a tennis bracelet and matching necklace, a diamond cocktail ring, and a metallic clutch purse for a Western touch.
The dazzling beauty used a dab of sindoor, subtle-pink lip gloss and smokey eye makeup to accentuate her features. Her brown hair was interspersed with blonde highlights and styled in enviably bouncy curls.
There aren't words enough to extol these red carpet trend-setters!
Indian Photo Agency