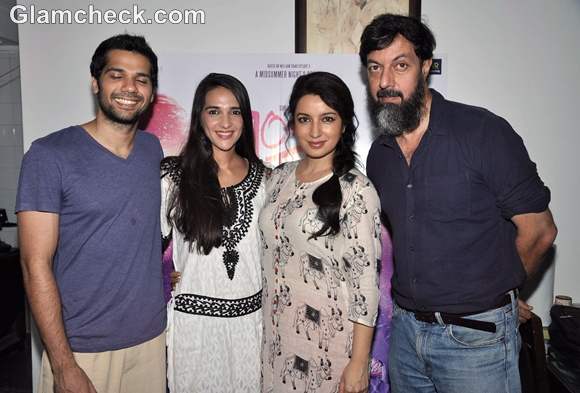 Cast of 10 ml Love Promote Film in Andheri
Bollywood actors Tara Sharma, Tisca Chopra and Rajat Kapoor were in Andheri, Mumbai recently to promote their latest movie "10 ml Love".
The romantic comedy directed by Sharat Katariya is a desi take on William Shakespeare's most-loved comedy A Midsummer Night's Dream. Of course, this rendition is set in modern day India and involves three couples who are intoxicated by love and lust (well, more so than usual) thanks to a magic potion. As you can imagine, all sorts of entanglements ensue. It should be interesting to see how B-town takes on the Bard.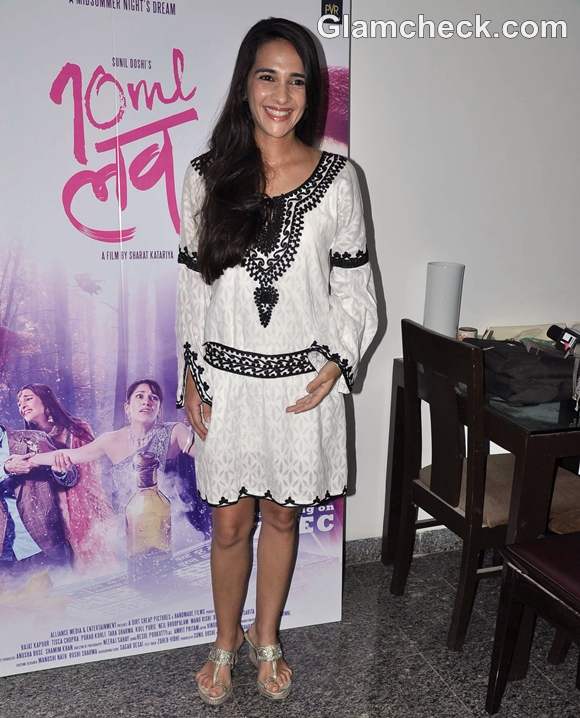 Tara Sharma 10 ml Love Promote Film
Back to the promos for now. Lovely Tara stuck to her favourite Bohemian style preference and donned a white, loose-fitting dress with black embroidery. Silver wedge sandals and side-swept curls completed her look.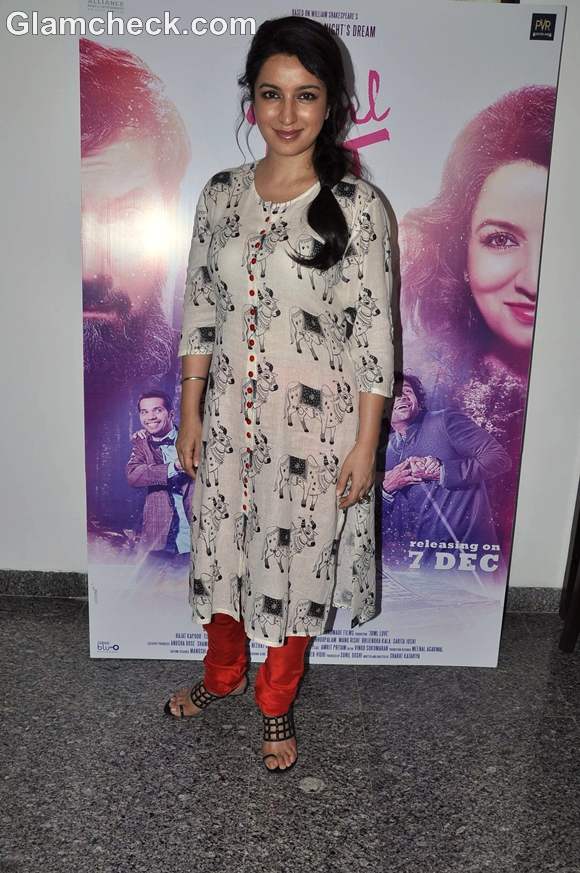 Tisca Chopra 10 ml Love Film
Tisca went with a very simple avatar. She wore a white kurta with a quirky cow-print (which is so cool!), pairing it with a red salwar. Caged black sandals, a regular silver kada, and a relaxed side braid were the finishing elements.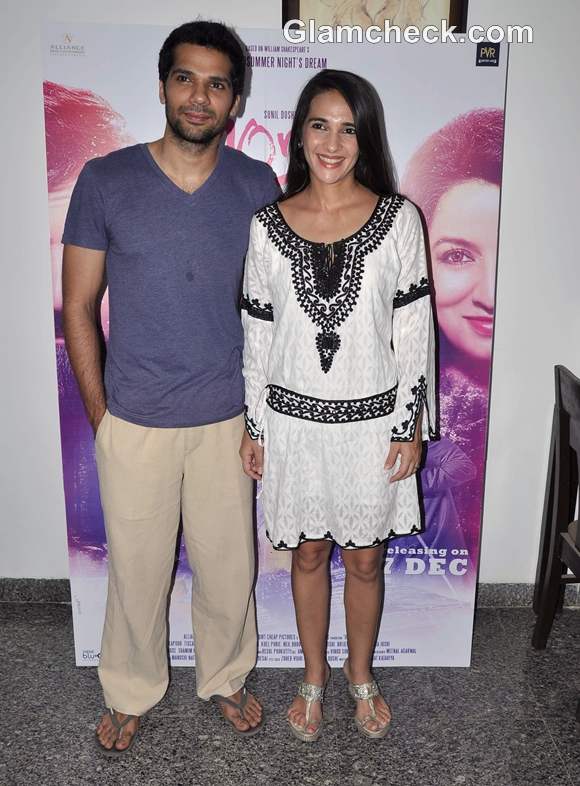 10 ml Love movie promotion
According to Sharat, both lovely ladies have done an amazing job in the film and he never doubted that they were the right pick for the script. You can see for yourself whether or not he's right when 10 ml Love hits theatres on December 7.
IANS