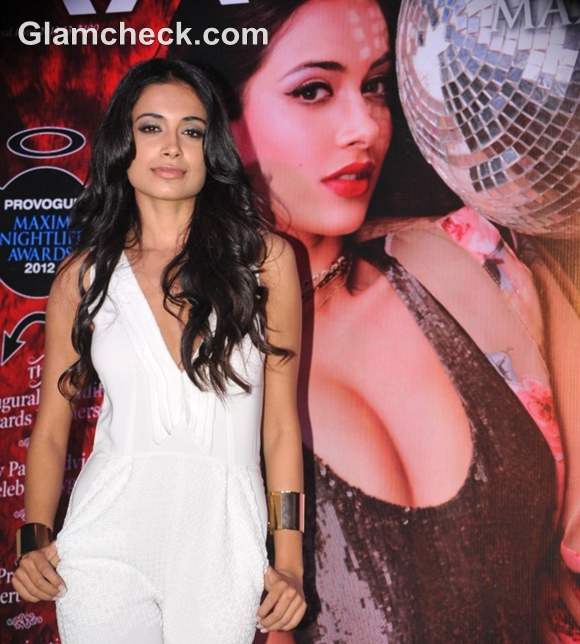 Sarah Jane Dias Nightlife Awards 2012
Bollywood actress Sarah Jane Dias made her presence felt by her ensemble as she attended the first ever Nightlife Awards 2012 in association with Provogue and Maxim at F Bar in Mumbai.
Her Look
Classy but Ready to Party
What she wore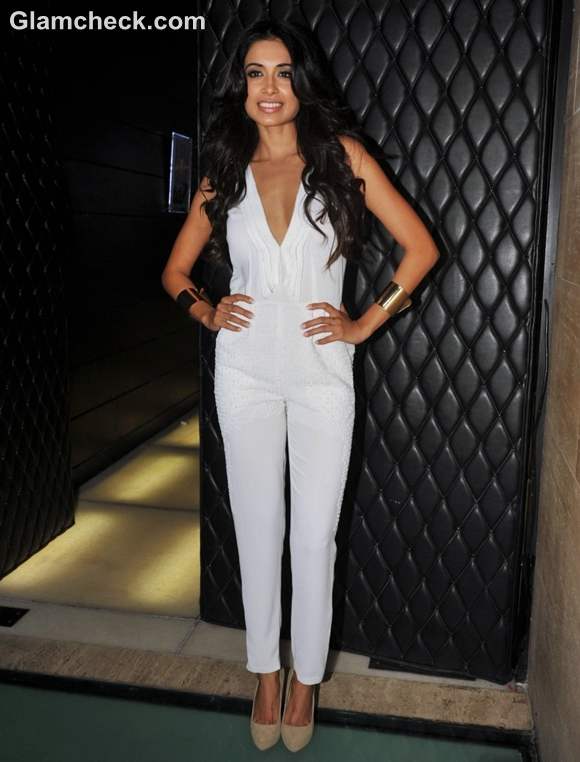 Sarah Jane Dias in White Jumpsuit at Nightlife Awards 2012
It's so simple, it will amaze you! All she wore was a sleeveless white jumpsuit with a plunging neckline. She accessorized it with simple gold cuffs and nude pumps.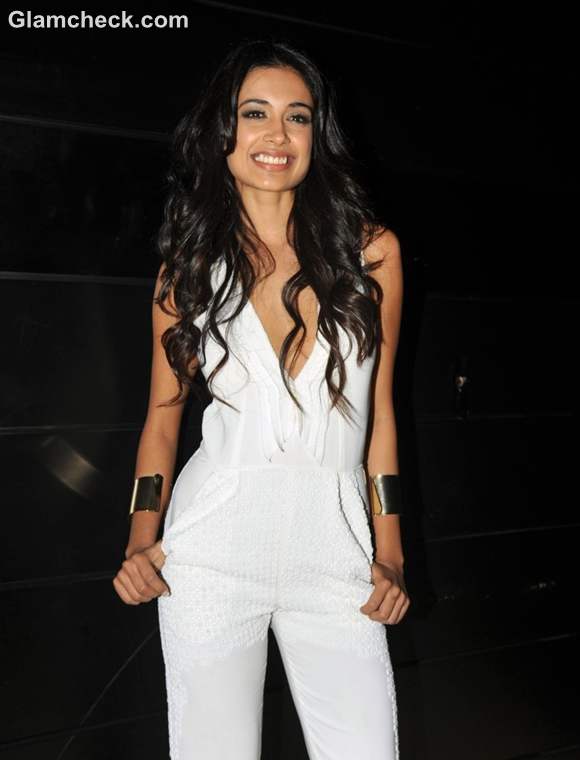 Sarah Jane Dias at Nightlife Awards 2012
The whole outfit had that standalone quality which would have it looking fabulous no matter who wore it. But Sarah made the ensemble even more outstanding by adding a dimension of texture with long curly tresses swept to the front for full effect. Subtle pink lips and slight eye makeup completed her look.
Get the Look
Nude heels are a must-have wardrobe item this year. Patent or not, they'll make a trendy addition to almost any outfit. Sport a white jumpsuit with your heels when you're planning a night out clubbing or pair it with a blazer for a formal look. Just remember to choose a jumpsuit that suits your body type.
IANS