About a month ago Bollywood actresses Malaika Arora Khan and Neha Dhupia got together at an event to talk about how they loved clean-shaven men.  Nothing untoward there, since the event was organised by Gillette, the world-famous men's shaving brand. They launched their Shave or Crave campaign to a quirky WOES (Women Opposed to Evening Stubble) report which revealed that over 85% of women in India feel more special when their husband's shave in the evening too.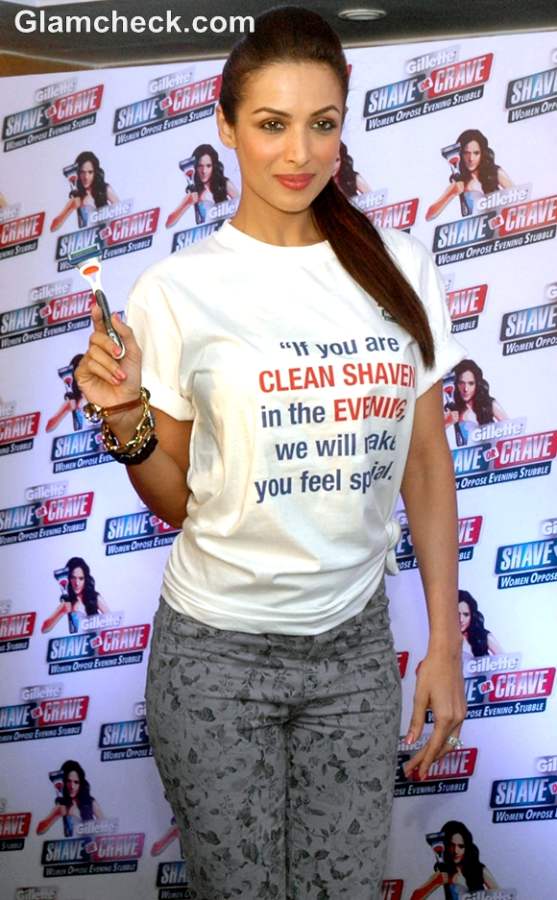 Malaika Arora Khan launches Gillete 'Shave or Crave' in Mumbai
Bollywood actress Malaika Arora Khan was at another 'Shave or Crave' event in Mumbai, India on December 5 to reiterate that message.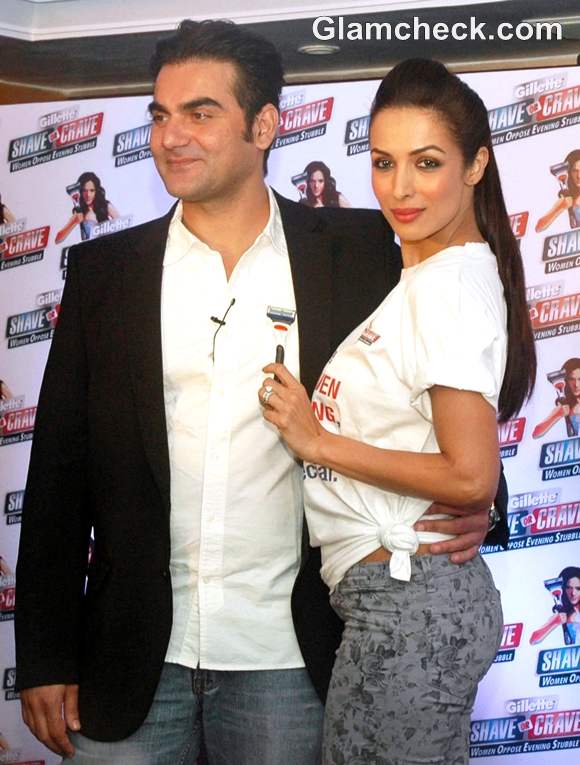 She sported a tee with the caption emblazoned across it – 'If you are clean shaven in the evening, we will make you feel special'. She paired it with printed grey pants and sported a few gold bracelets to up the glam.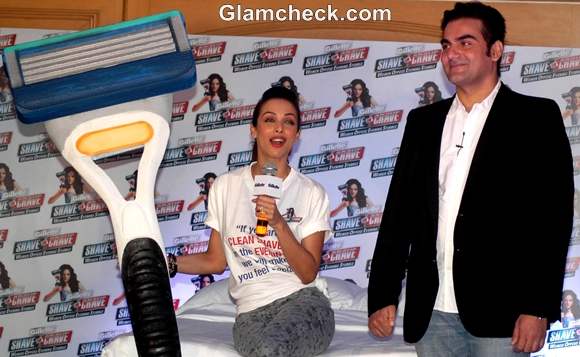 Malaika Arora Khan launchs Gillete 'Shave or Crave' in Mumbai
Malaika posed with a giant mockup of Gillette's new five-blade Fusion Gamer razor as she coaxed women to demand that their husbands shave twice a day – once for their bosses in the morning, but more importantly again in the evening which is when couples spend more time together. She related that she hates her hubby Arbaaz's evening stubble and won't let him come near her with it.
Indian Photo Agency