We'll be seeing a new face in the adverts for yummy Kurkure. Bollywood actress Parineeti Chopra has been roped in by PepsiCo – the makers of Kurkure – to be the new brand ambassador for the beloved crispies.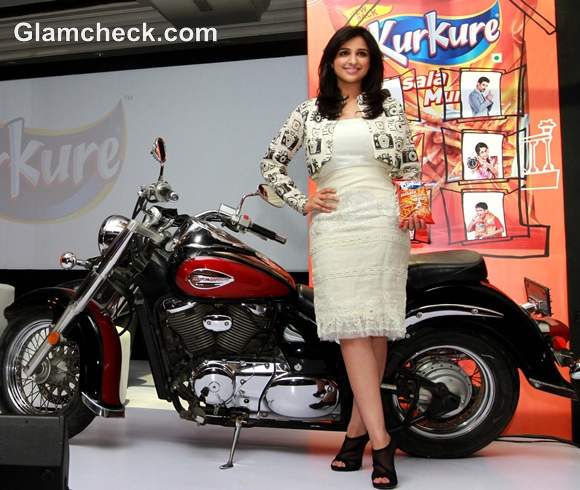 Parineeti Chopra is the New Face of Kurkure
In keeping with the marketing strategy of ad films, Kurkure will be resorting to the same with help from Bollywood actors Boman Irani, Kunal Kapoor, Farida Jalal, Shivansh and Ramyakrishnan to star in them.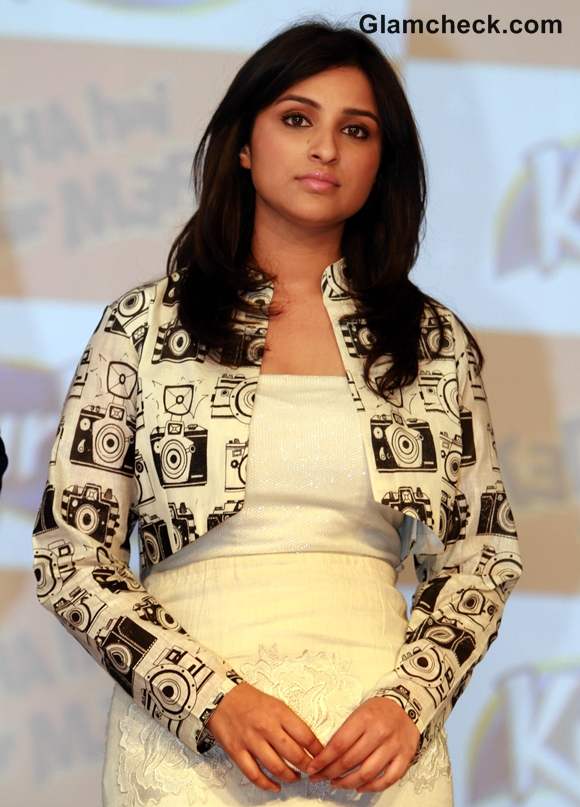 Parineeti Chopra New Face of Kurkure
A press conference was held in New Delhi on December 7 to announce the news. Parineeti posed with a Harley-Davidson motorcycle while the rest of the ad-film cast sat on a sofa on the other side o the stage.
This means that we'll no longer be seeing the lovely Juhi Chawla promoting the snack. Parineeti has a big pair of shoes to fill! But the young star seems to be confident that she can pull it off.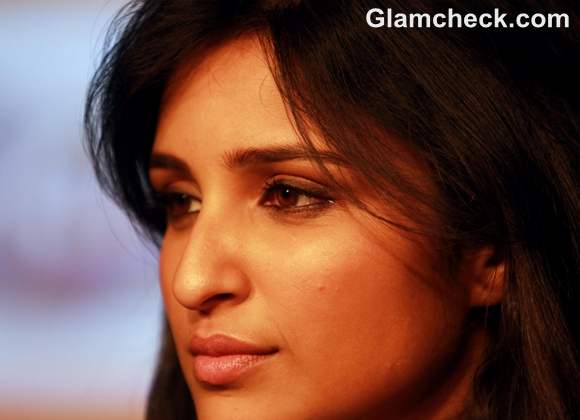 Parineeti Chopra 
She looked poised at the press meet, ready to take on the task at hand. She wore a knee-length lace white dress with a quirky print cropped jacket and sheer black booties. We love her makeup for this event. Brown eye liner and nude eye shadow with glossy lips are perfect for an everyday look and pretty Parineeti can get away with just that even on the red carpet. Her layered hair was blow-dried to make the ends flick inwards and that softly framed her face.
The new adverts will screen on Indian television from December 15 onwards. Keep an eye out!
Indian Photo Agency