Fashion designer Vikram Phadnis showcased some his most intricate designs during the Renaissance's Wedding Fair 2015 in Mumbai on April 5, 2015. It was spellbinding sight for all bride-to-be(s), as models brought live to the designer's creative imagination and artistic talent.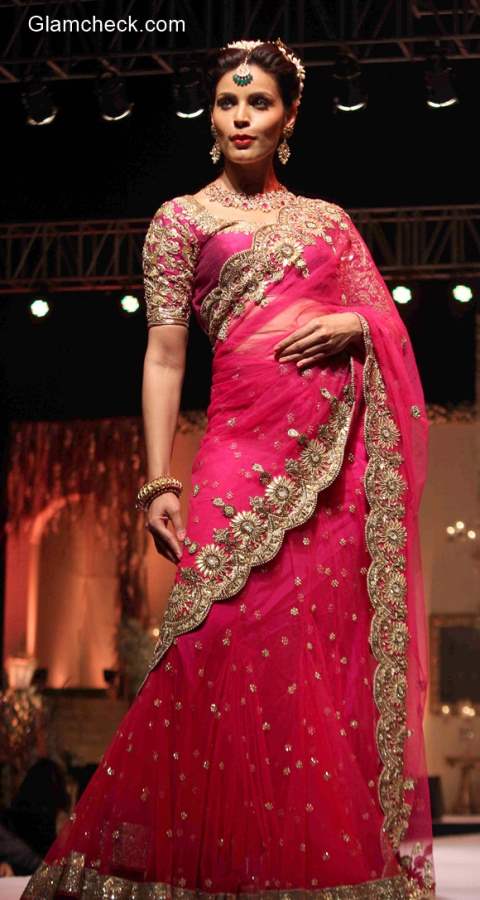 Renaissance Wedding Fair 2015 by Vikram Phadnis
Renaissance (meaning re-birth) was time in Indian history where there was a new surge of life, developments occurred in fields of science, music, literature, philosophy, art and society as a whole. In keeping tune with the nobility and grandeur associated with that era, Vikram has played around with gold sequined designs and intricate floral motifs on thin net/chiffon fabric to give fluidity and softness to the look.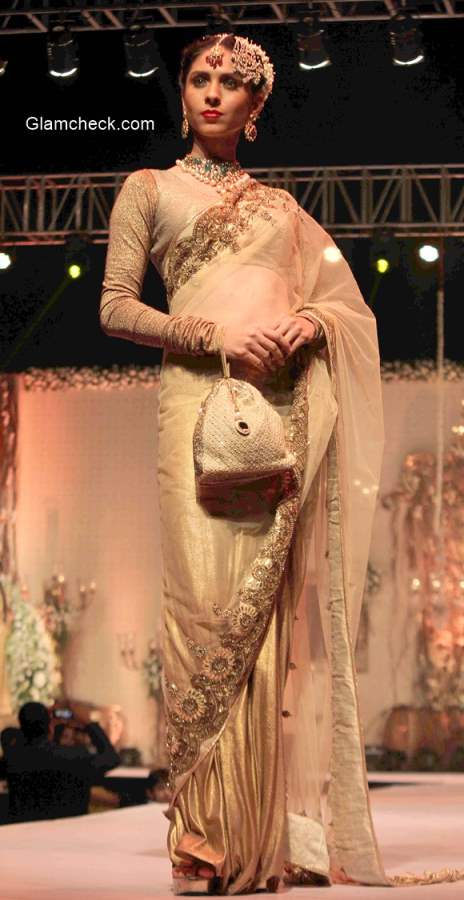 Renaissance Wedding Fair 2015 Vikram Phadnis
Hues of gold, beige and cream brought about that Renaissance grandeur and royalty in the air. Brides were swathed in tranquil yet colorful palettes of pink, ocean blue, turquoise and orange.
The styling of the models was given a traditional flair with long braided hair and mogra flower bands. Floral, kundan and pearl jewelleries were added to add further richness to the look.
The Renaissance's Wedding Fair 2015 saw Vikram Phadnis create the perfect recipe for a dream wedding with some dash of magic.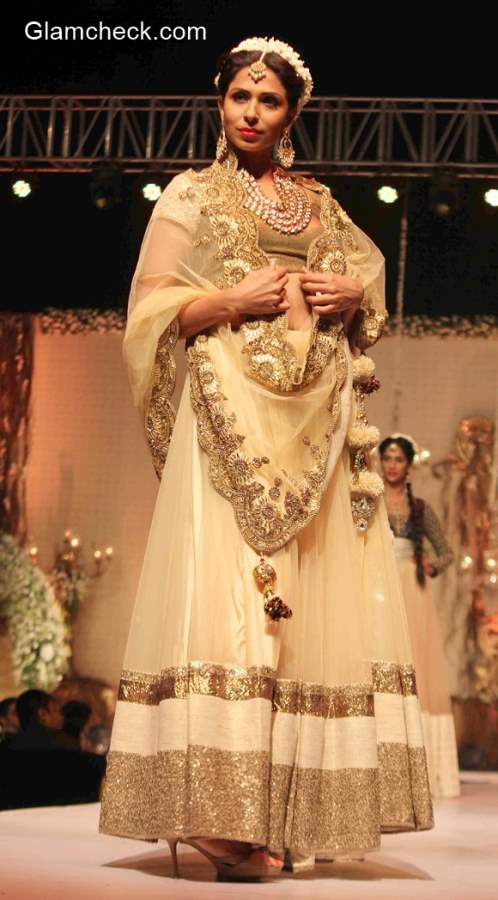 Renaissance Wedding Fair 2015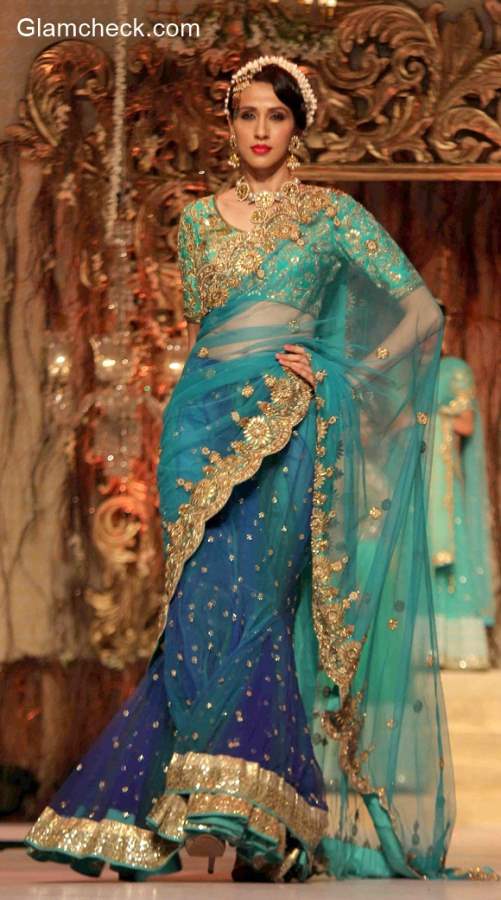 Vikram Phadnis Collection Renaissance Wedding Fair 2015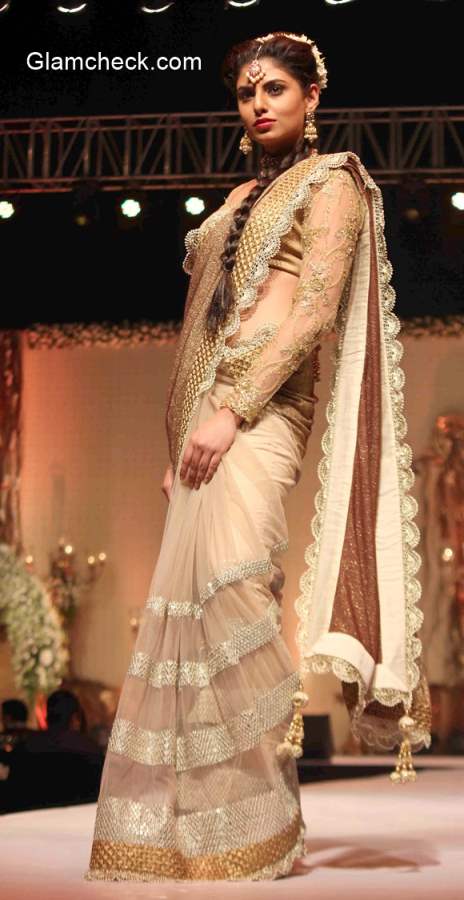 Vikram Phadnis show Renaissance Wedding Fair 2015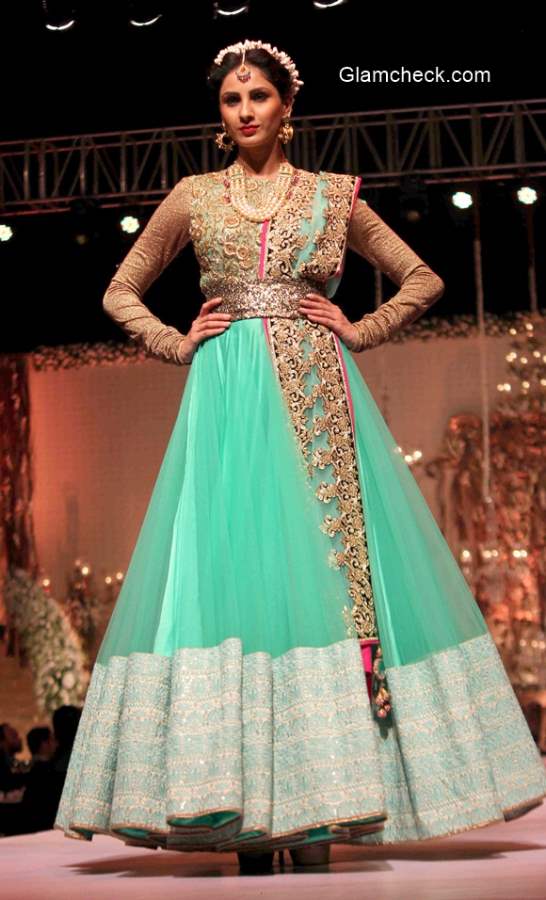 Vikram Phadnis at Renaissance Wedding Fair 2015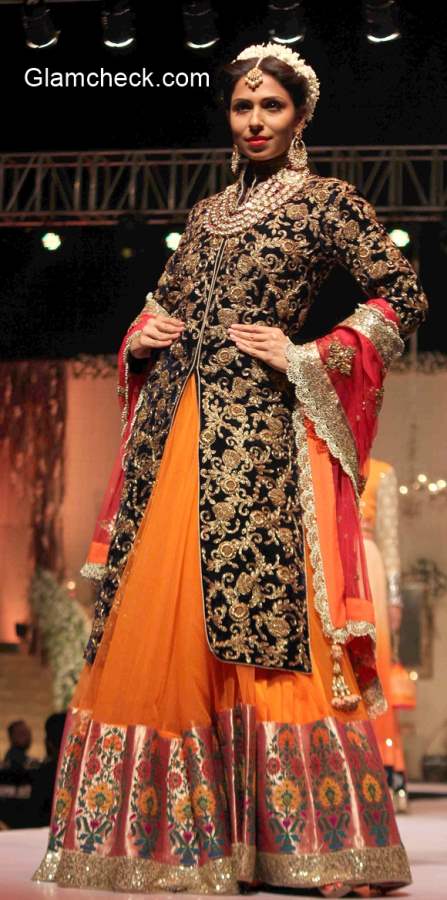 Renaissance Wedding Fair 2015 Collection by Vikram Phadnis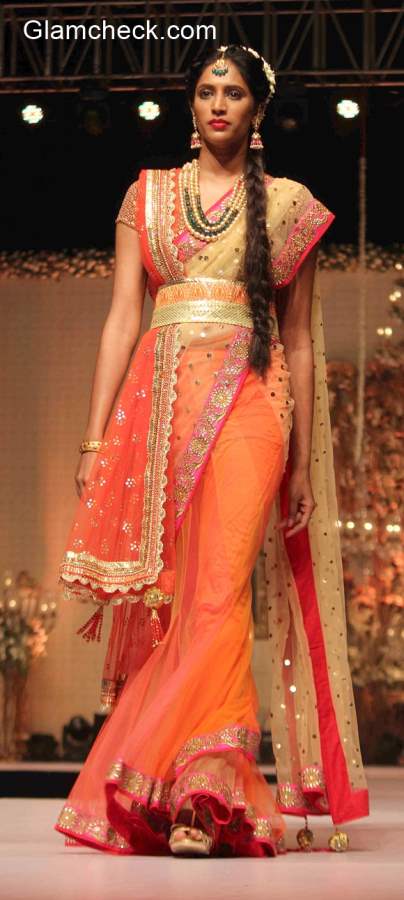 Renaissance Wedding Fair 2015 Collection Vikram Phadnis
Solaris Images