Bollywood actress Sonam Kapoor walked for fashion designer Mark Fast during the Signature International Fashion Weekend in Mumbai, India on November 15, 2013.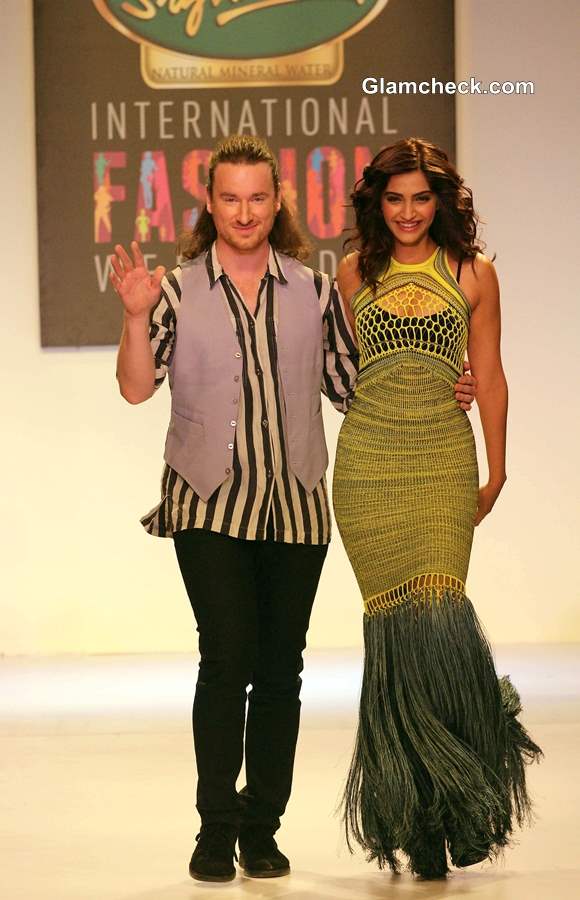 Sonam Kapoor in Mark Fast Fishtail Gown at SIFW 2013 – Day 1
The outfit Sonam was modelling was spot-on resort glamour. It boasted a fishtail silhouette the likes of which you've very likely never seen before.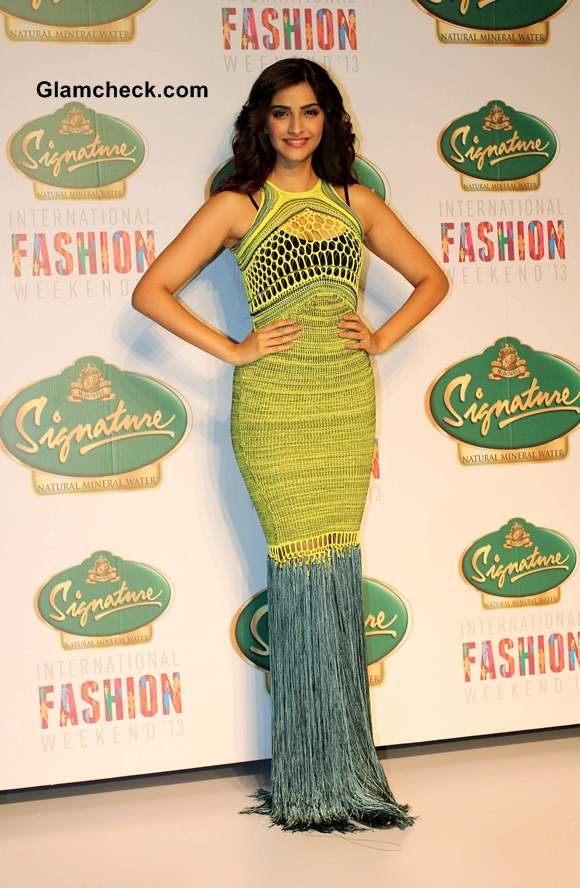 Sonam Kapoor in Mark Fast gown at SIFW 2013  pics
From neckline to thigh, the dress was fashioned out of lime green and blue crochet. The fit hugged her figure and showed off her famous curves. From the thigh down, the texture changed from crochet to tassels in blue, appearing like waves that she emerged from. The crochet on the bust was widely spaced so that it almost looked like cutouts – a popular and sexy trend.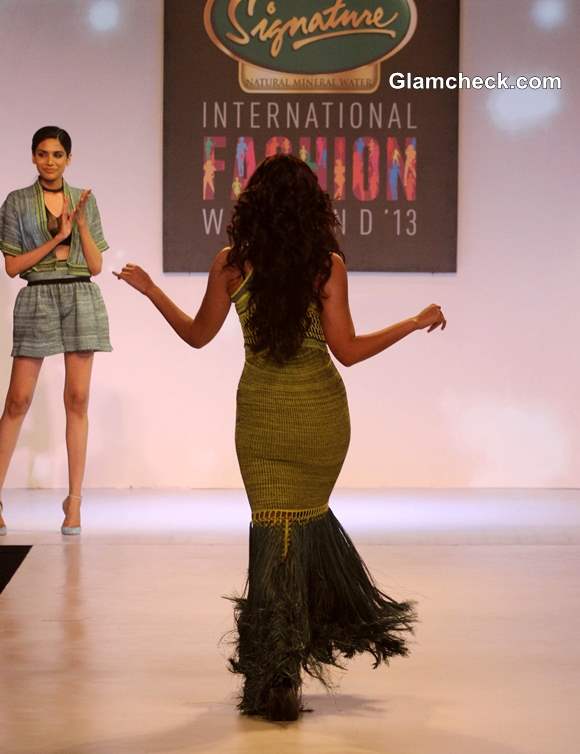 Sonam Kapoor Pics Mark Fast SIFW 2013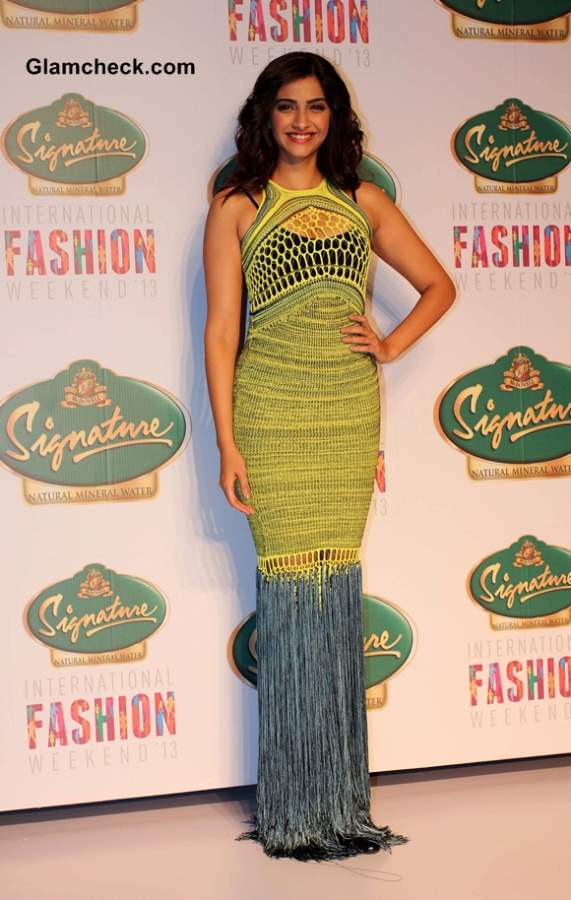 Sonam Kapoor in Mark Fast gown at SIFW 2013  pictures
The mermaid-esque dress was complemented by mermaid curls rushing down her back from a side parting. The makeup was mostly natural with a lippie that was perhaps two or three shades darker than her natural lip color.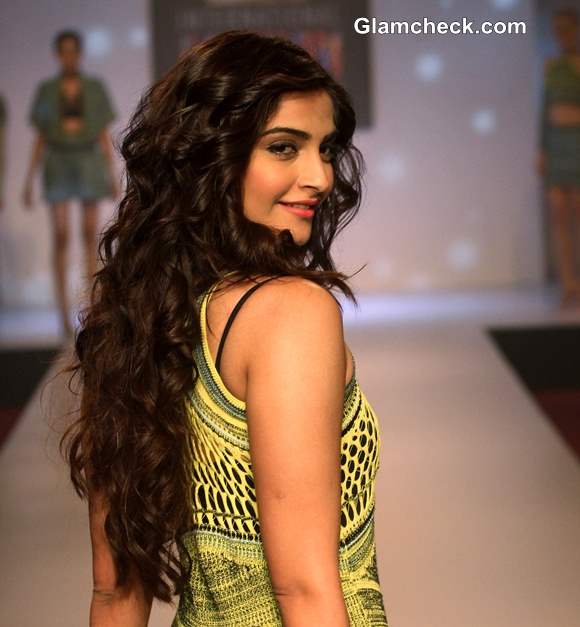 Sonam Kapoor 2013 latest pics
Her hair and makeup were impeccable – she was almost unrecognisable. She still looked like a million bucks, of course, but there was such a huge infusion of an international vibe to this look that you'd be forgiven for not knowing who she was at first glance.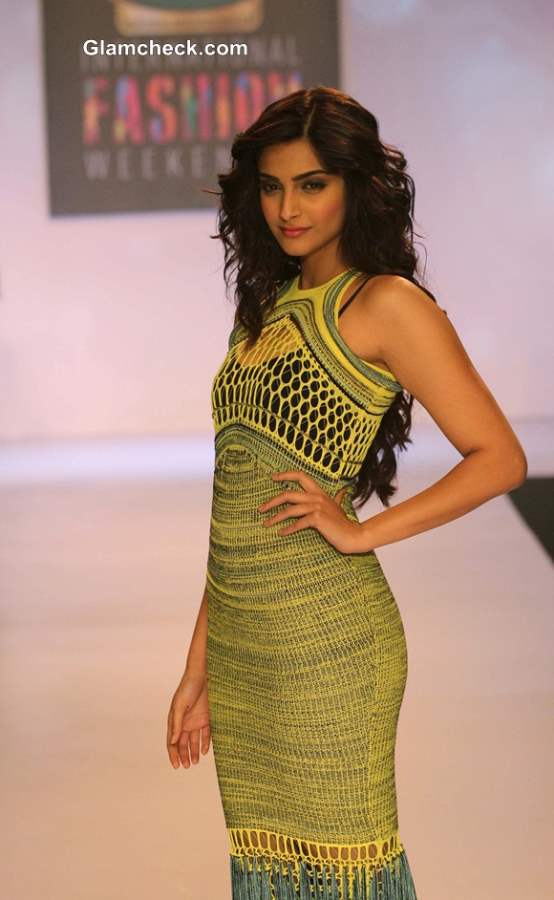 Sonam Kapoor for Mark Fast at SIFW 2013  Day 1
Sonam is the brand ambassador for this event – no surprise there – which lasts for three days till November 17, 2013. Several international designers will be showcasing their work here including Cute Circuit, Bora Aksu and Mischa Barton. However, it's not all about global names. Some desi tadka will also be on display in the form of Falguni and Shane Peacock's new collection, among others.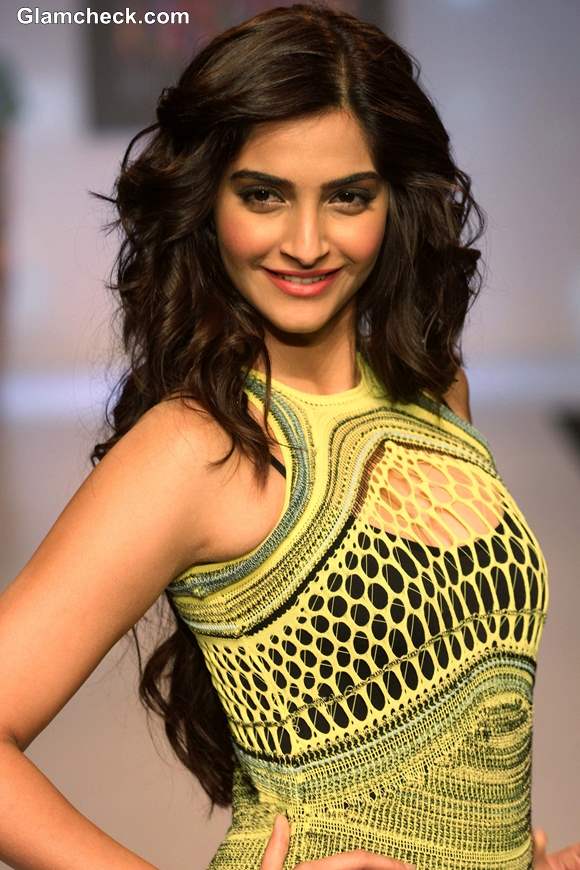 Sonam Kapoor in Mark Fast gown SIFW 2013  pictures
As with all fashion weeks, this one too will see celebrities lighting up the runway. B-town beauties Nargis Fakhri and Jacqueline Fernandes are expected to scorch the ramp as are international divas Irina Shayk and Carmen Electra.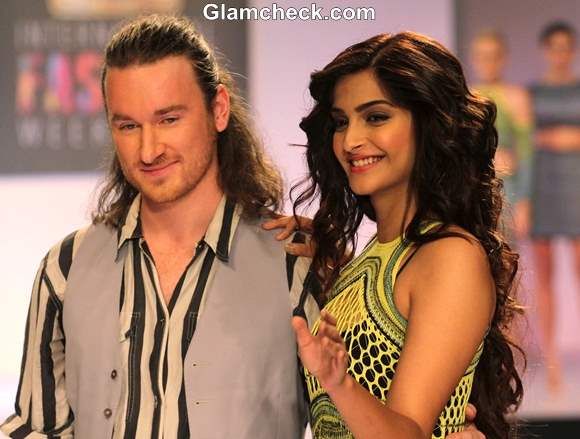 Sonam Kapoor in Mark Fast Fishtail Gown at SIFW 2013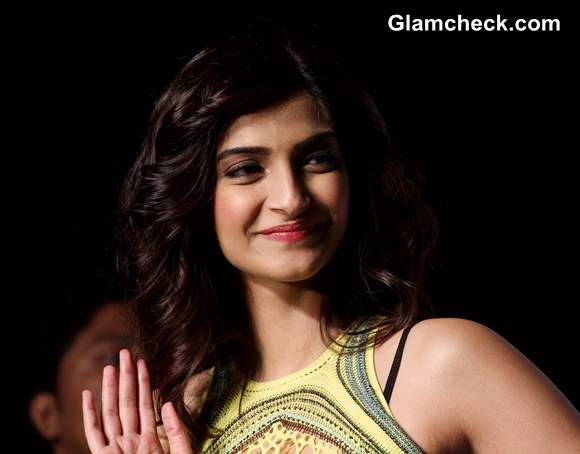 Sonam Kapoor Pictures at Mark Fast show SIFW 2013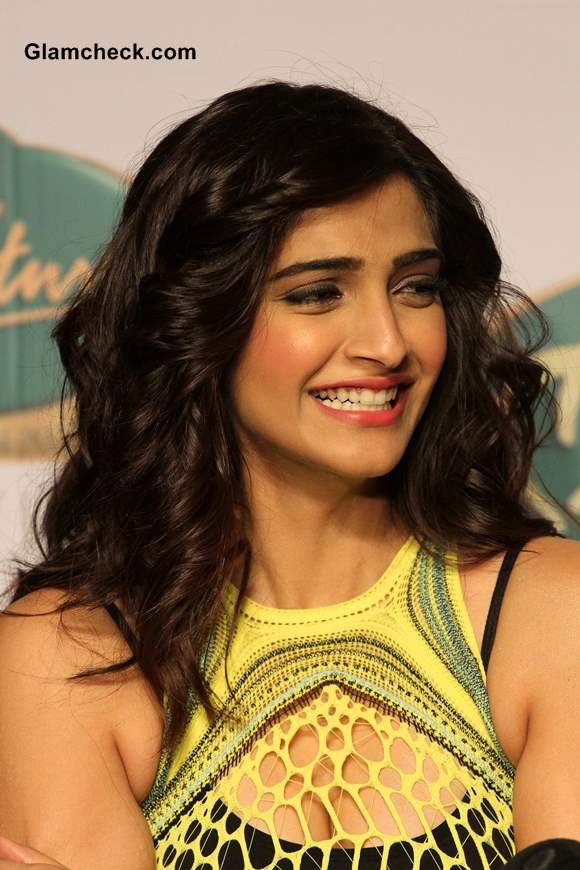 Sonam Kapoor Pictures Mark Fast SIFW 2013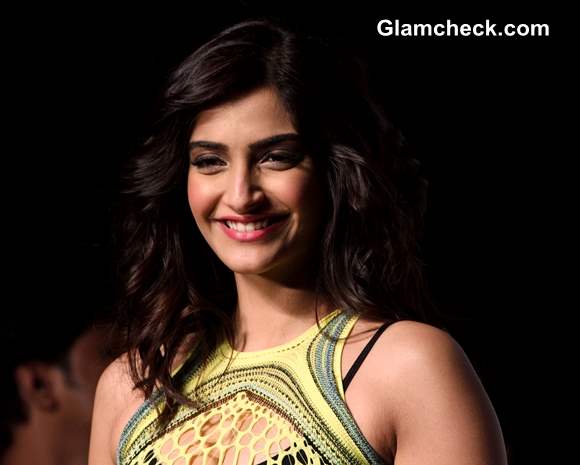 Sonam Kapoor Pictures at Mark Fast SIFW 2013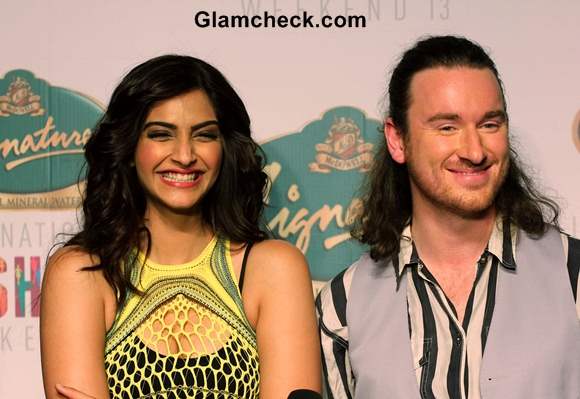 Sonam Kapoor in Mark Fast Gown at SIFW 2013 – Day 1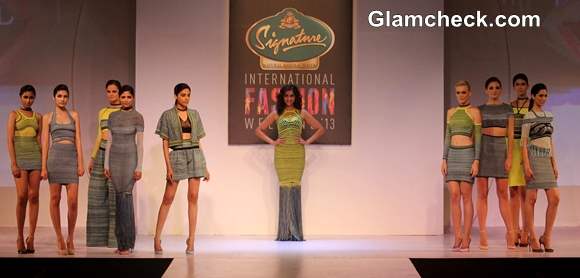 Sonam Kapoor for Mark Fast at SIFW 2013  Day 1 pictures
Solaris Images