Bollywood actress Ileana D'Cruz promoted her upcoming film "Main Tera Hero" in Mumbai, India on March 22, 2014 in an on-trend, glamorous and chic ensemble.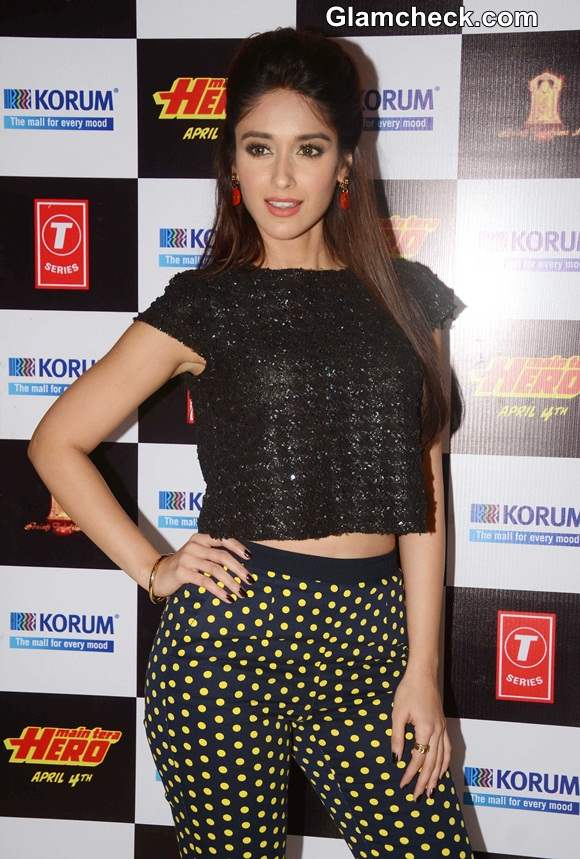 Ileana D'Cruz in Polka Dot Leggings and Sequinned Cropped Top
The main outfit consisted of two equally-cute wardrobe pieces. The first was a pair of high-waist blue leggings with yellow polka dots. And the second was a black sequinned top which was only slightly cropped.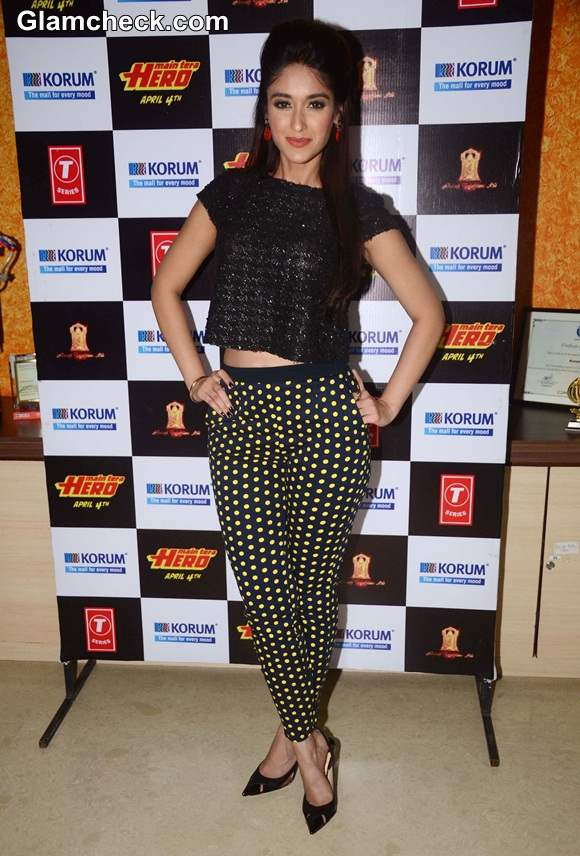 Ileana D'Cruz in Polka Dot Leggings Sequinned Cropped Top
The two came together to create an ensemble that was fun and gave off a party-ready vibe. The top was all about glamour and high-end fashion while the bottoms brought the youth, casualness and also modern elegance to the look, that last thanks to the polka dots.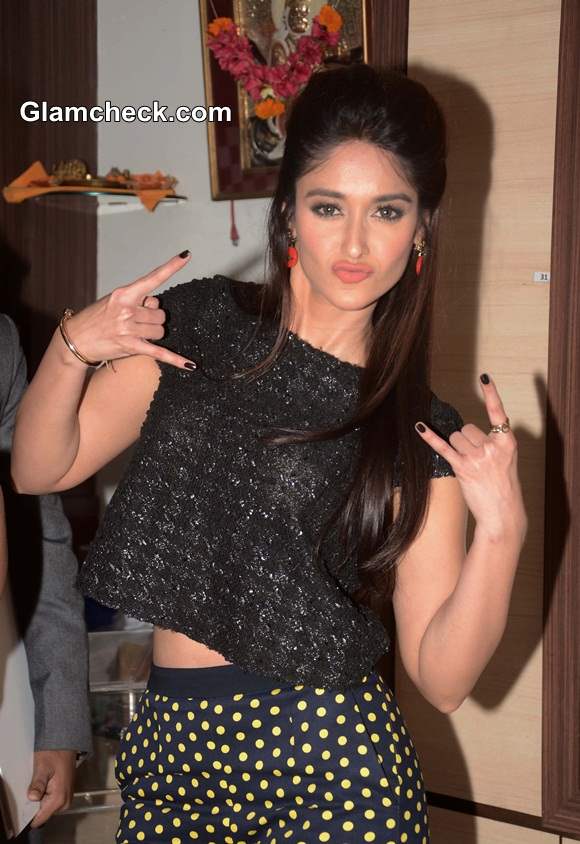 Ileana D'Cruz Polka Dot Leggings Cropped Top
The polka dot-sequinned top combo is a winner in our book. And it's such an easy ensemble to put together too. Polka dot leggings will go a long way in adding chic to any look so it's a worthy investment. And every girl has at least one slinky sequinned party top tucked away in her cupboard, even is she has never worn it. But keep in mind that what makes this look work is that the top is cropped top. If the top was longer, the look would have been a little outdated. It doesn't hurt that the cropped look is really in right now and shows no signs of fading.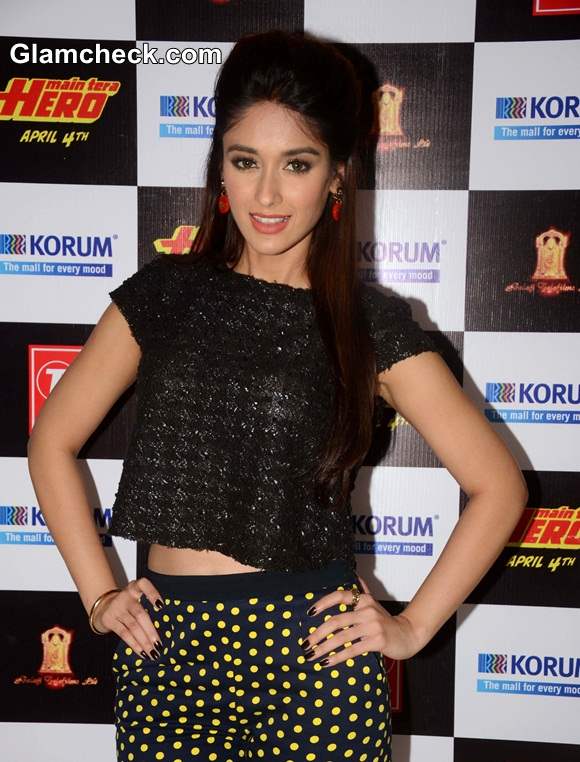 Ileana DCruz 2014 pics
Ileana accessorized the outfit with black pointy pumps, a gold bracelet and red dangle earrings. She sported a half up, half down hairstyle with a bit of volume on the crown giving the do a retro vibe. Her makeup was natural overall but she went big on the eyes with fake lashes, mascara and eyeliner. Don't miss the black manicure.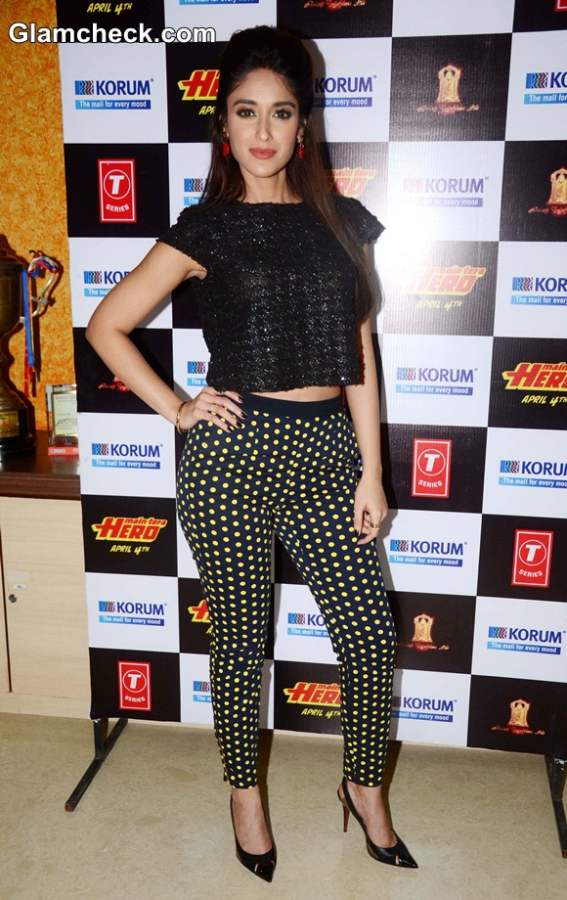 Ileana DCruz 2014 style
This look just scores big all the way. But if you're not too keen on doing your hair and makeup like Ileana, it's really no problem because it's the main ensemble of top, bottoms and heels that takes the cake. As long as you have that in place, you can safely move on to experiment with the styling. But do keep the bling to a minimum as there's a chance it will clash with the sequinned top.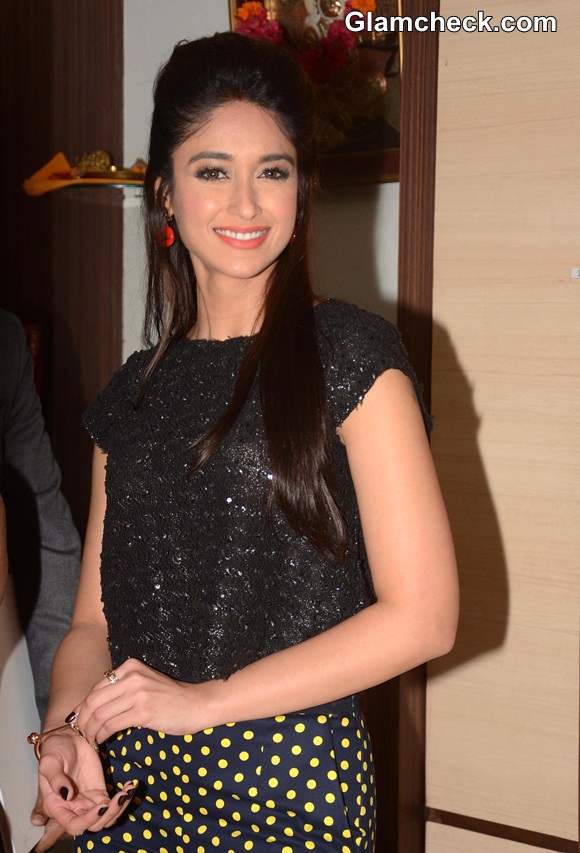 Ileana D'Cruz 2014
Solaris Images